When it comes to having classes on college, having in-person classes within your university certainly beats online classes, at least according to most students. Not only are online classes less interactive between teachers and their students, as teachers can't really have the same one-on-one person interaction with each student in need of help, but the content to be lectured in those classes is also much harder to effectively teach and pass to all students equally, especially when it comes to actually visualizing specific topics within the content to be lectured. Because of all of that, the UCSD has recently installed new COVID-19 Test Kit Vending Machines as an effort to increase testing for students and university workers.
Ever since the COVID-19 worlwide pandemic originally started, a lot of work and effort has gone into making coronavirus tests available to pretty much everyone in the general public. That not only goes for the US government, but also for any educational institutions that are looking to have their students return to in-person classes during this unfortunate and still-ongoing global pandemic.
However, not all of it is bad news. Now that the winter vacation period is over and college time is back on track, the university officials at the University of California – San Diego have found a great way of starting its institution's 2021 lecturing year. To put it simply, just very recently (January 4th, 2021), the University of California – San Diego decided to integrate COVID-19 test-kits dispensing vending machines within its educational facilities as a part of its "Return to Learn" program.
Thanks to that, students that are returning back to UC San Diego from their winter break now have a new and much more accessible way of obtaining COVID-19 test kits. Without a doubt, this is a clever solution for students and employees that are currently studying or working within UC San Diego.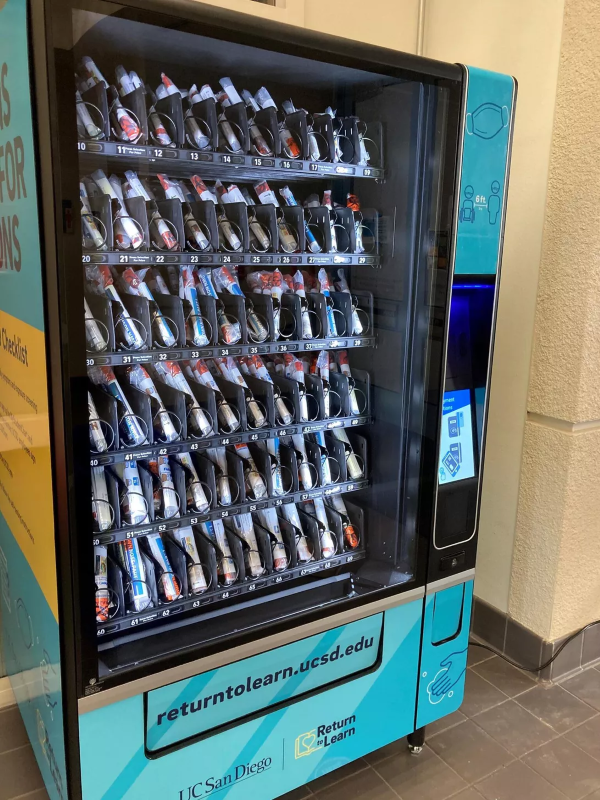 In total, UCSD's university officials decided to have installed 11 COVID-19 Test Kit Vending Machines within its educational facilities, and these can be found at various locations across the UC San Diego campus. Most of these COVID-19 Test Kit Vending Machines are located near residence halls.
The locations for these COVID-19 Test Kit Vending Machines are as follows:
Muir College | Roots Restaurant
Seventh College | Next to the Parcel Center
Nuevo East (Porton) | Outdoor Gym Area
Price Center | First Floor Across from Burger King
Thurgood Marshall College (Lower) | TMC Residence Life Lobby
Warren College | Across from the Residence Life Office
Eleanor Roosevelt College | Next to the Laundry Room
Village at Pepper Canyon | Lodge
South Mesa | 9126 Laundry Room
One Miramar | Next to the Parcel Center
Central Mesa | Next to Laundry Room – Coming in winter 2021
HOW DOES IT WORK?
Now, for both students and employees that are currently studying or working within UC San Diego, the UCSD's official announcement on its website is that each person is required to be tested at least once a week.
All that you have to do to get your COVID-19 Test Kit is to introduce a numeric code to quickly select the machine's respective dispensing slot after choosing a slot that currently has a COVID testing kit available, then simply punch the knob, and retrieve your free testing kit. After that, a student (or worker) simply has to swab outside.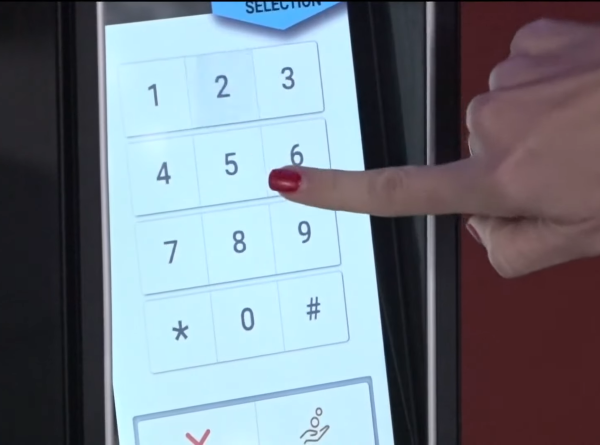 You heard that right, FREE testing kit. Without a doubt, the university officials at UCSD are doing everything they can to lessen the spread of the COVID-19 disease within its educational facilities.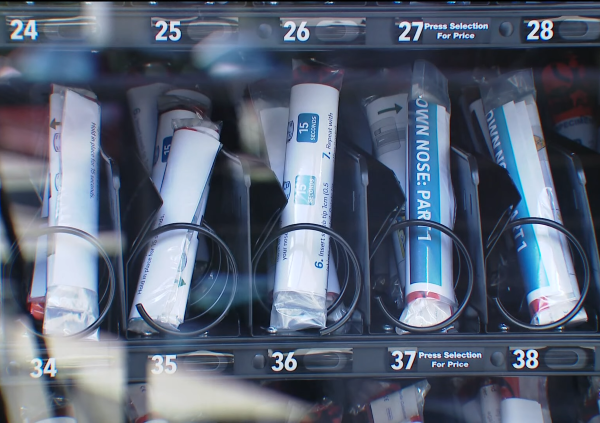 Each of these COVID-19 Testing Kits also has a barcode on it that can be quickly scanned with your Smartphone, and that basically allows university officials to know exactly who has the kit (no matter if its a student or employee) and whose COVID-19 testing sample that COVID-19 Testing Kit corresponds too.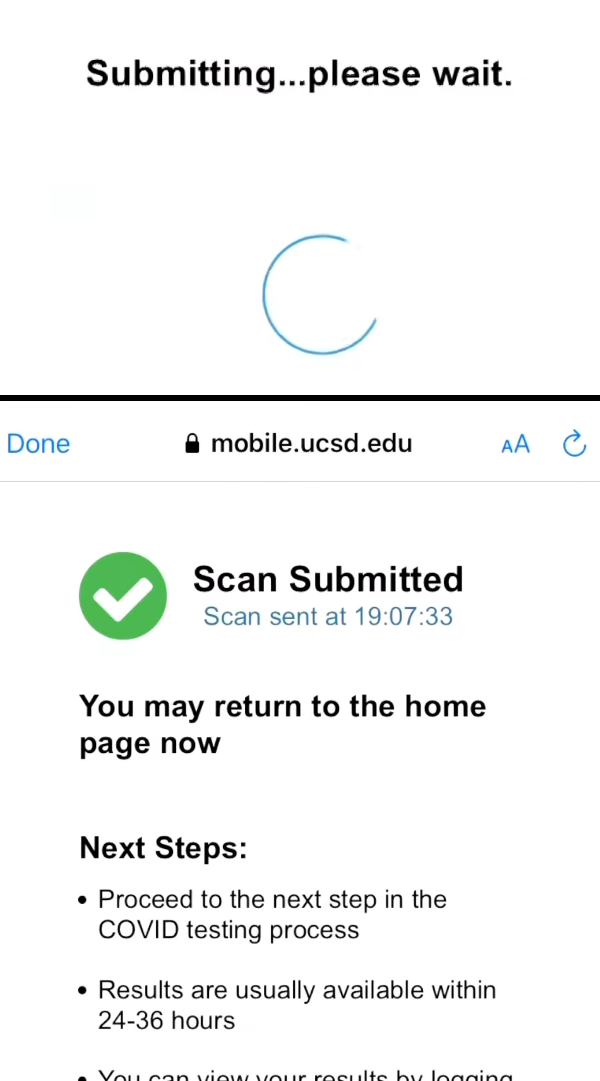 The university also stated in its official message that after each self-administered testing procedure, each person's used testing vial is required to be returned within the maximum of 72 hours (24 hours is still more advisable) via any drop boxes that are located right beside any of the newly installed COVID-19 Test Kit Vending Machines.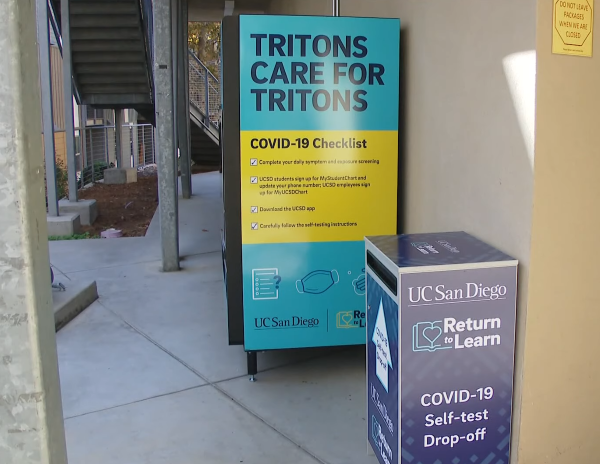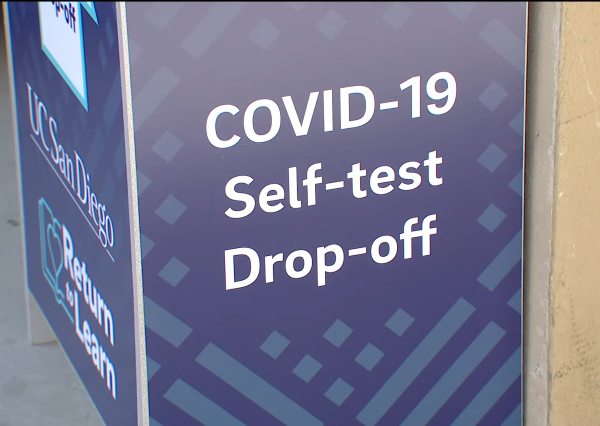 For students who don't comply (or fail to follow) with the mandatory weekly basis testing produce, they will be referred to the university's Student Conduct Office and go through their progressive discipline process, which basically makes these new COVID-19 Test Kit Vending Machines all the more important.
The university officials have also declared within their official statement that all COVID-19 Test Results are expected to be available within the maximum of two days (can also be just 1 day – 24 hours – if everything is going smoothly) of depositing a COVID-19 Test Kit within a drop box.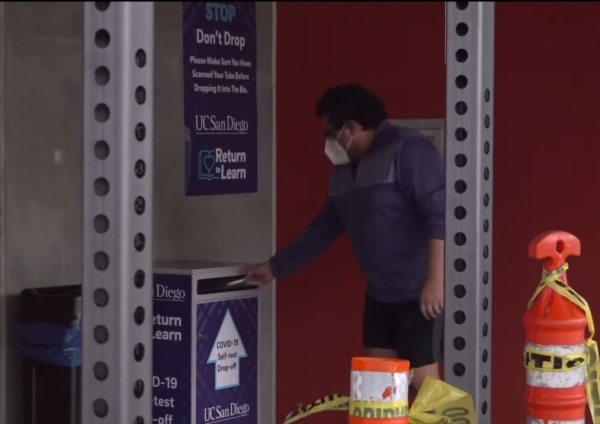 In-Person Classes Outside
Now, this is just one of the university's many ways of preventing the virus from spreading among its students and working staff.
Other than introducing these new COVID-19 testing kits via vending machines on campus, university officials have also decided to run some in-person classes outside for the very first time during this school year.
These in-person classes will be held outside under large temporarily set-up tents. These large 80 ft. by 60 ft. "teaching" tens will be able to shelter a small number of classes that'll be held outside, which more specifically, will be only around 10% of the courses that will be held in-person and outdoors.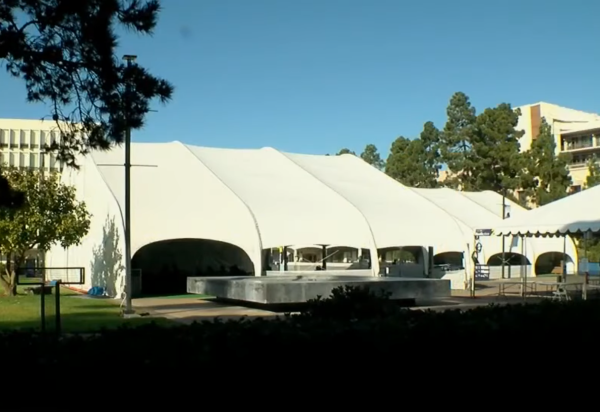 This will be another part of the university's "Return to Learn" program, which UCSD is actually confident that the open air environment will provide ventilation along with continued mask wearing, spaced-out and limited class sizes with no more than 50 to 70 people, as its large "teaching" tents are designed to limit the exposure to the COVID-19 disease.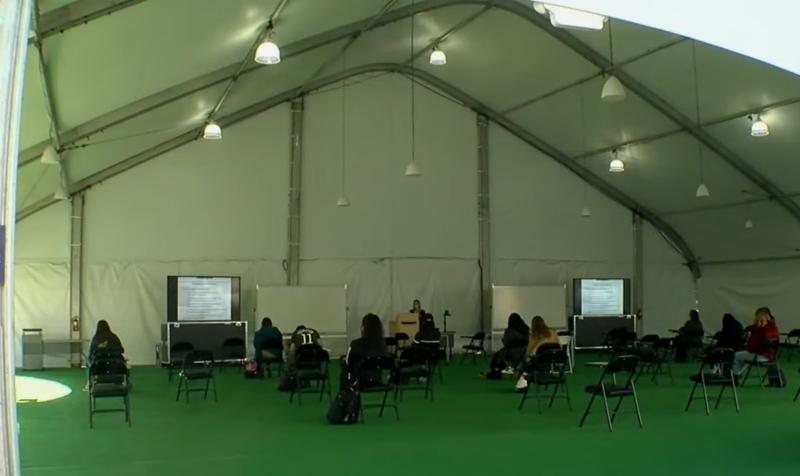 UCSD has also stated that these tents will be equipped with Wi-Fi Connectivity, as well as Audio Visual Equipment and white boards for classes.
Lastly, the university officials at the University of California – San Diego also noted on the university's official website that during the fall, its proactive strategies to detect and prevent transmission of the virus proved to be quite effective, as so far, the institution saw the campus's positivity rates having remained "far below average."
This last statement is based on California's COVID-19 Statistics, has the most populous state in the U.S. (which is also the third-largest by area) has been hit hard by COVID-19, with official figures putting recorded infections at 2.4 million, which, so far, are the highest numbers of any state within the U.S., with deaths accounted at just over 26,500 as of January 4, 2021, with only the states of New York and Texas currently experiencing more fatalities.
Ultimately, these COVID-19 Test Kit Vending Machine could be an inspiration to other any educational facilities, including preschools, childcare facilities, primary-elementary schools, secondary-high schools, and other universities, as well as any other organizations that are working out on how to best administer people with COVID-19 tests during a pandemic like this, which sadly, continues to remain actively dangerous worldwide.