As far as it goes for choosing an Antivirus as your PC's go-to security software to help you prevent, search for, detect, and remove both software viruses and other malicious software, the Bitdefender Antivirus is without a doubt one of the best antivirus for Windows that you can currently get.
That's mainly because of the company's motto, which goes as "continuous testing, continuous excellence, continuous innovating".
This is the number one reason that has led the ultra-focused minds behind the continued development of the company's Bitdefender Antivirus to constantly improve its top-of-the-line antivirus security software. Thanks to the company's hard work, the Bitdefender Antivirus has been consistently ranking among several other top antiviruses that are currently available on the market.
The Bitdefender Antivirus as a Whole
Moreover, the Bitdefender Antivirus is a great choice of antivirus security software for all operating systems, and that goes especially for Windows users who are looking to take advantage some of the most advanced security features such as Real-Time Malware Protection, Anti-Phishing Protection, System Optimization, File Shredder, and Tracking Link Blocker.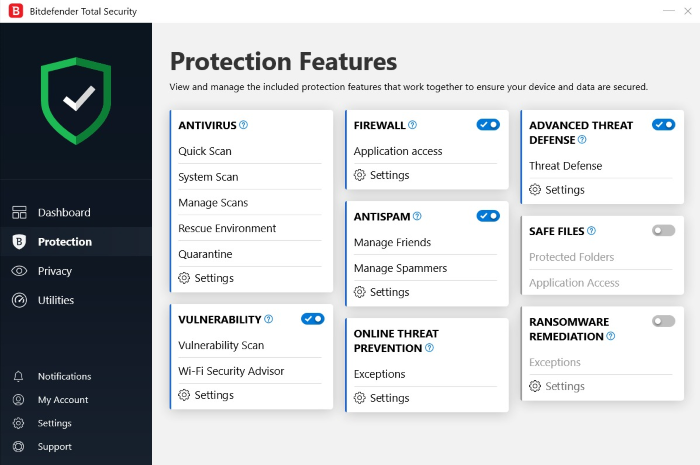 Overall, the Bitdefender Antivirus is simple, straightforward to use, and has always scored excellent detection rates in any of my malware tests for malicious software detection. Lastly, the system's full-virus-scans are not only incredibly fast, but also extremely thorough, and even more, they don't end up draining your computer's performance, which is definitely a plus.
Pricing, Guarantees & Free-Option
Furthermore, this amazing antivirus also come at very affordable pricing options, and if you actually want to test it out yourself, there's even a 30-Day Money-Back Guarantee, so no matter what you end-up deciding – meaning whether or not you commit to a paid subscription – you'll always come out winning.
Now, we all know that the COVID-19 worldwide pandemic has gotten everyone working from home and saving some extra money aside for the potential and unfortunate event that they might have to stop working. With that said, if you're looking for a free antivirus option instead, you'll be glad to know that Bitdefender also has something like that available for everyone to download for free.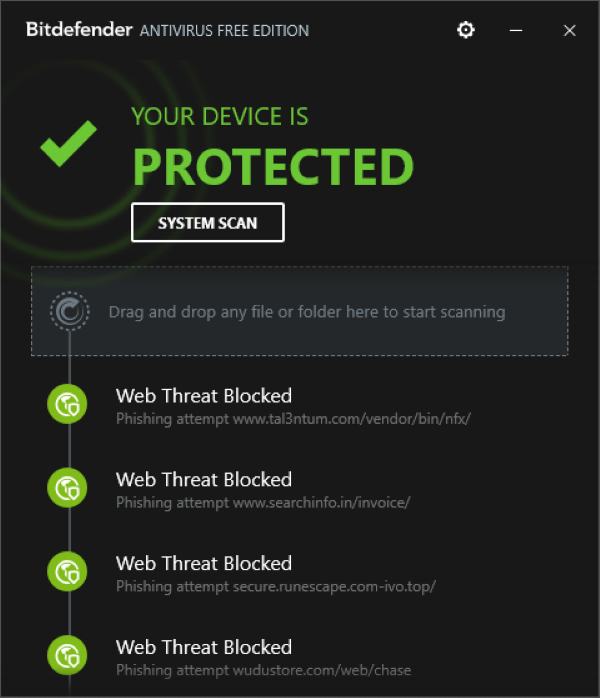 Main Security Features
I'd like to start by pointing out that all of Bitdefender's antivirus products use the same core technology and system security features, which are all highly efficient when it comes to your system's protection. So, with that said, for people that are not that "tech-savvy" but that are still looking for a simple and straightforward antivirus software, it doesn't really matter what Bitdefender Antivirus plan you decide to go with, as in the long-run (keep that in mind), you'll end up benefiting from the exact same core protection that this security software has to offer you.
Even more, Bitdefender also features a constantly upgraded bank that records and memorizes each and every new virus and malware that it detects. Basically, this security software first logs and then and analyzes its malware detections (no matter what type of malware it is), which meaning that if it ever detects any malware software running in your device, it can instantly react to it and safely remove it without harming any of your files.
Now, without further ado, let's have a look at some of the Bitdefender Antivirus' best security features.
Behavior Monitor & Ransomware Remediation
First and foremost, we'll be looking at the software's Behavior Monitor security feature, which will basically help your system to stop ransomware from encrypting any of your files.
This security feature is running simultaneously alongside with the software's Ransomware Remediation security feature, which is designed to back up any of your targeted files (by malware software) if Bitdefender ever detects anything that the software sees as ransomware.
Phishing Detection
While the softwares's Behavior Monitor and Ransomware Remediation security features are basically running at all times, it's also worth to mention Bitdefender's Phishing Detection method.
When it comes to its phishing detection capabilities, this antivirus software is designed to use a "Web Shield" while you're innocently browsing the web. This feature is there to protect your whole system against potential phishing attacks, as well as against unintentional access to malware (from your part by accessing a webpage that you had no idea about how malicious it was in the first place) and any other dangerous websites.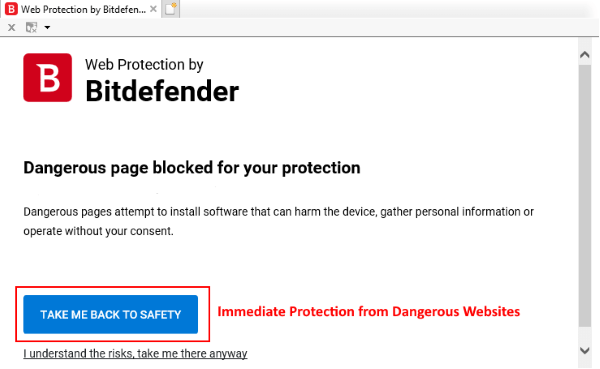 Even more impressive than that, that same "Web Shield" feature also helps the software to safeguard users during all of their network activities, and that also includes detecting any dangerous links that are usually quickly found by the software in an online document.
When it comes to detecting fake phishing viruses, while other antivirus brands usually only detect some of them, Bitdefender actually tends to detect them all, and I'd say that goes for around 90-something % of the time, which I know, is a lot, and definitely a bold statement, but one that I'll gladly stick to.
Webcam Filter & Microphone Blocker
Another of this antivirus software's great security features is its Webcam Filter. This security features is designed to prevent both hackers' and anyone else's prying eyes from hacking their way into accessing your webcam and end up spying on you while you're using your device.
Furthermore, this specific security feature also includes privileges given to any software on your computer that wants to use your webcam, and thanks to that, you're allowed to choose exactly what softwares you want having access to your camera, while for any of those that you don't want to give your camera's access to, they simply end up getting blocked.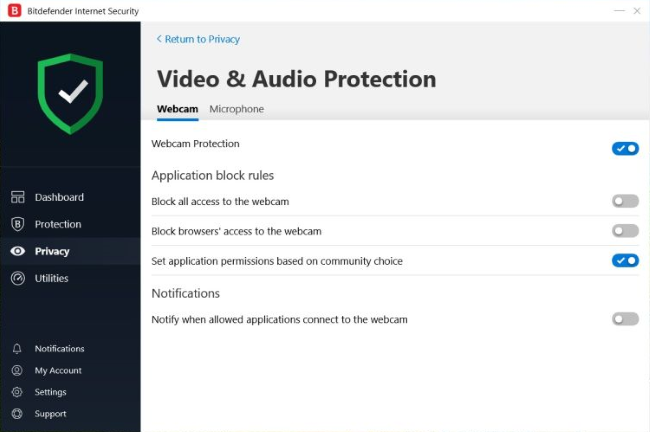 By having the Bitdefender Antivirus including a Webcam Filter that ultimately protects your camera from being taken over, that makes it a great choice to go with over any other antivirus brands that do not offer you this feature, and that goes especially for people that are very keen of their privacy.
Lastly, you also get a Microphone Blocker tool, which, just like the software's Webcam Filter, also prevents attempts to infiltrate and gain access to your computer's microphone.
Thanks to both of those security tools, hackers will never be able to see or hear you without you knowing it, as the Bitdefender Antivirus will instantly alert you about any of these breaches as soon as they are detected.
SafePay Browser
Now we'll take a look at the Bitdefender Antivirus' online shopping security features. For anyone that does some (or a lot) of online shopping, you'll be glad to know that this antivirus security software also understands that online shopping is a somewhat dangerous activity, especially when you're not careful enough.
That's exactly why the company (Bitdefender) decided to add the SafePay Browser as another of its antivirus software's security features.
Basically, the SafePay Browser is a great tool that can ultimately help you to keep all of your private information and payment credentials protected while you're happily shopping online.
First of all, the software's SafePay Browser tool allows you to visit your favorite banking and shopping websites with safety measures that help the software safeguard you and your private information against both hackers and keyloggers.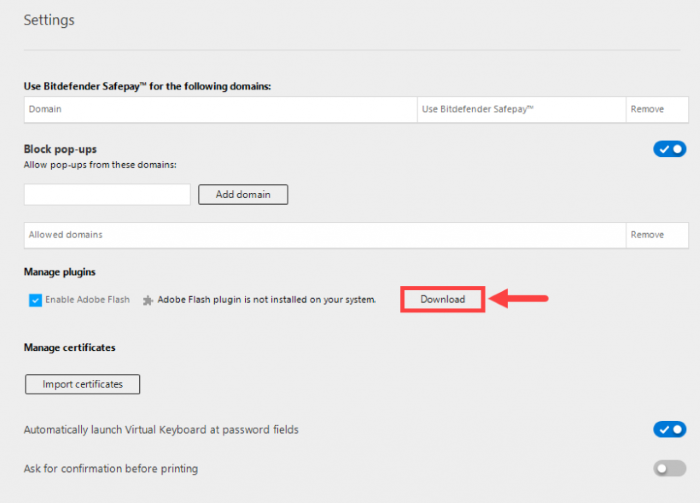 Furthermore, this feature also prevents you from accessing any unsecured websites (meaning those that do not start with HTTPS), and will always warn you if you ever try to visit any of those unsecured websites.
Lastly, the SafePay Browser will also block any unwanted browser extensions from working while you're shopping online, as these pieces of "potential" malware could ultimately install themselves on your computer without you noticing it, and then end up affect your device's performance, or worst, end up corrupting your files, stealing any of your private information and credentials, etc.
Keep in mind that at the moment, the antivirus' SafePay Browser tool is only available for shopping and banking websites, but hopefully soon enough, the company will make it available for general browsing, as there is still some room for improvement here.
Password Manager
Another of the Bitdefender Antivirus' security features is its Password Manager, which is a very useful feature that basically allows users to store all of their login credentials / information in a single place.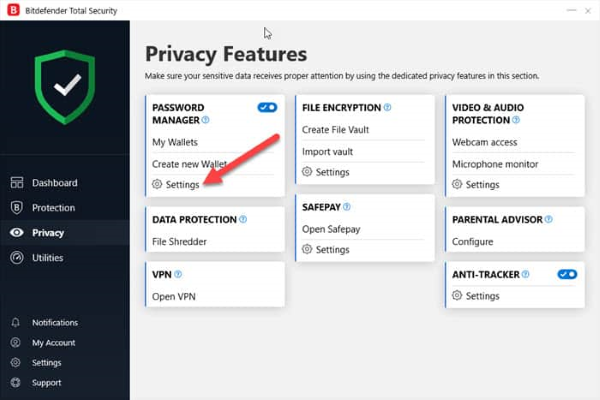 Moreover, the software's Password Manager tool also safeguards all of your credit card(s) details as well as any other personal information that you need protected. By using the software's Password Manager tool you can set up multiple password databases that are then continuously synced across all of your Bitdefender-protected devices.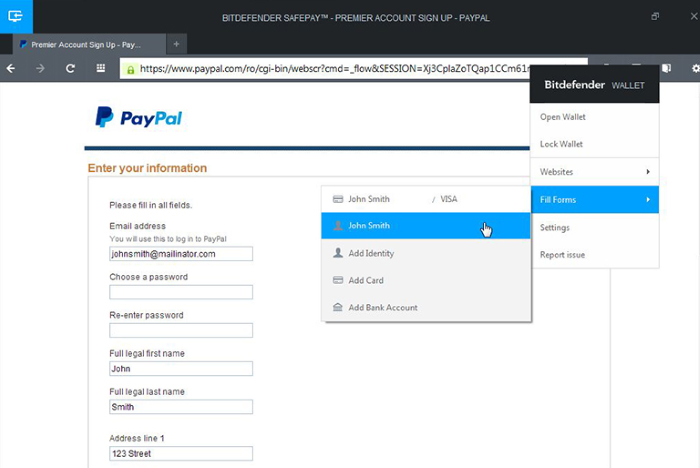 Additional Security & Privacy Features
While the previously mentioned features are some of the best security tools that the Bitdefender Antivirus has to offer, here are a few other additional features for users that are looking to have some extra security tools:
Integrated Firewall – The Bitdefender Antivirus also includes a vast number of secondary security features, such as allowing users to whitelist certain IP addresses and ports, as well as monitor any suspicious Apps that are currently trying to pass through the software's firewall, which, if necessary, will allow you to block those at the click of a button.
Email Spam Filter – The Bitdefender Antivirus also offers you an Email Spam Filter, which is compatible with both Microsoft and Mozilla Thunderbird email Apps.
Anti-Theft Tools – With the software's Anti-Theft Tools users can locate, lock, and wipe a lost or stolen device's contents. This specific security tool is compatible with Windows, as well as Mac, and any of your Bitdefender-protected Android devices. Additionally, this tool also offers users a very welcomed Wear OS Smartwatch compatibility, which will also help them locate any lost Wear OS Smartwatch devices.
Parental Controls – This secondary security feature is great for any concerned parents that want to protect their children from the dangerous contents of the web. With this security tool, the Bitdefender Antivirus offers concerned parents the option to block any inappropriate content for their children, while also giving them the ability to track their childrens' location via device tracking, as well as allowing them to receive alerts whenever their children leaves or arrives at a certain location.
Game, Movie & Work Modes – This last security option allows users to adjusts the software's CPU usage by limiting its scans if they happen to be gaming, watching movies, or working on important documents, just to make sure that their device's performance isn't impacted, or worst, end up shutting down the device (which could cause you to lose progress on an important work document or a very hardly worked-on gameplay savegame).
CONCLUSION
From all of the security features and secondary security tools mentioned above, we can see that the Bitdefender Antivirus is, without any doubt, a great choice of Antivirus for you to go with during the start of 2021.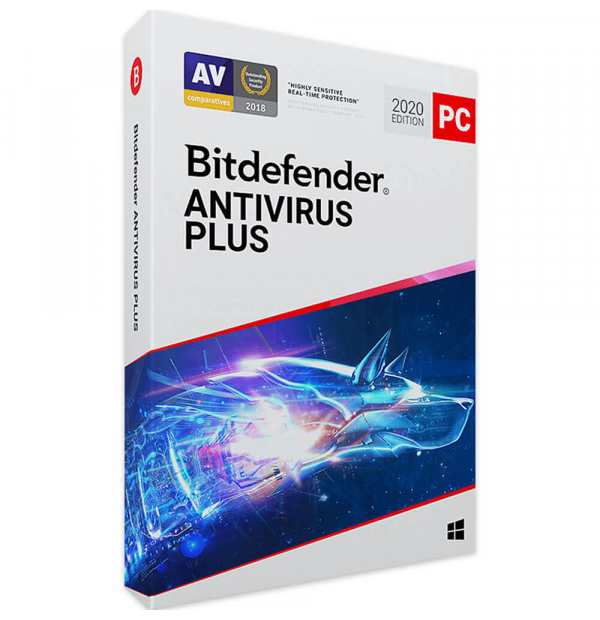 As mentioned earlier, overall, the Bitdefender Antivirus offers its users a very simple and straightforward User Interface that's extremely intuitive to use. Not only that, but this security software's detection rates are actually really, really high, so not much (if anything at all) will go under its radar.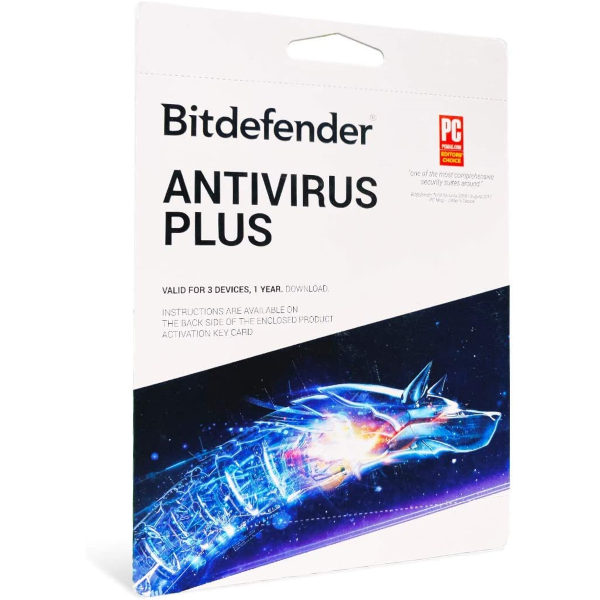 Lastly, the system's full-virus-scans are quite fast to schedule and complete, as well as extremely thorough, so you're ensured that whenever you preform a full-scan, your computer's performance will never drop.