This next little robot is the perfect home automation solution for tech-enthusiast parents that wish that they had a better way of organizing and taking care of their family-life's daily tasks. Obviously, between helping your kids with their homework sessions, taking care of your weekly house cleaning tasks, and looking out for your own professional life, there is a lot that busy parents have to go through on a daily basis. Not only that, but parents always want what's best for their kids, and that includes having a better "companion" for their kids' education and entertainment other than the obvious Internet connection, PC and Console games, or cartoon TV shows. This brings us to the Misa Social Robot, which is a great Smart Home gadget to go with for any parents that are looking for a Smart Home solution that not only can help them streamline all of their daily tasks and keep them perfectly organized, but also help them to tackle the common problem of replacing their kids' device-based entertainment center – meaning the TV, as well as PCs, console, Smartphones, and tablets – with a reasonably better solution.
The Misa Social Robot is a unique next-generation Smart Home family robot that's designed to interact with humans, and mostly kids, proving to be functional enough to serve families both as a family member and a best friend for the children, thus offering parents the possibility of entertaining their kids in a fun, but still educational way.
Smart, interactive, and uniquely mobile, the Misa Social Robot comes equipped with a 7-inch IPS Touch Display, a set of powerful wheels and several smart sensors that allow it to move throughout your house and quickly detect any obstacles to avoid within its path, as well as an HD Camera, an AR Camera, a built-in Speaker and Dual Microphone for Two-Way Talk and Video.
All of those components allow the Misa Robot to see, hear, speak, and even relate to you, as well as teach your kids cool new things. Not only that, but this little smart robot can also play with your children, handle your daily schedule and ultimately, keep your home safe via its video-functionalities, thus making it the perfect personal Smart Home assistant to make your daily tasks much easier than ever before.
Ultimately, thanks to its Artificial Intelligence and Machine Learning technologies, this little next-generation Smart Home robot can be the best companion, tutor, friend and entertainer in your family. Overall, you can use the Misa Social Robot for home automation, for home security, for a way of communication with your other family members that are currently at home while you're still stuck at work (via 2-way talk), and even for edutainment (meaning education and entertainment) for your kids, as well as to provide assistance for your entire family (i.e. by asking important questions like how's the weather).
Now, without any further ado, let's dive in to the Misa's internal components and check out exactly what this next-gen Smart Home robot is packing underneath its hood, as well as have a quick look at all of its cool Smart Home features.
DESIGN & SPECS
Starting with the robot's overall design, the Misa comes in a somewhat compact size, making it a great piece of Smart Home equipment to have around your home at all times. To be a bit more accurate, this little fellow measures exactly 8.70 inches long by 5.82 inches wide by 11.22 inches inches tall (221 x 148 x 285 mm), and the robot is also reasonably lightweight, weighing exactly 2.62 lbs. (1.19 kg).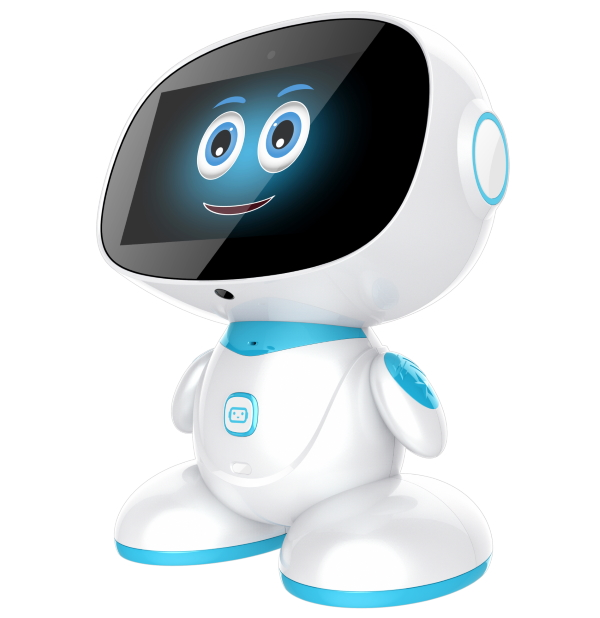 While the robot is in fact slightly large, it doesn't actually have any sharp edges, which makes it great for your kids safety. Throughout its entire body, you'll quickly notice how all its body parts are perfectly rounded, which makes it clear from the get-go that the company took into consider all children's safety while designing the robot.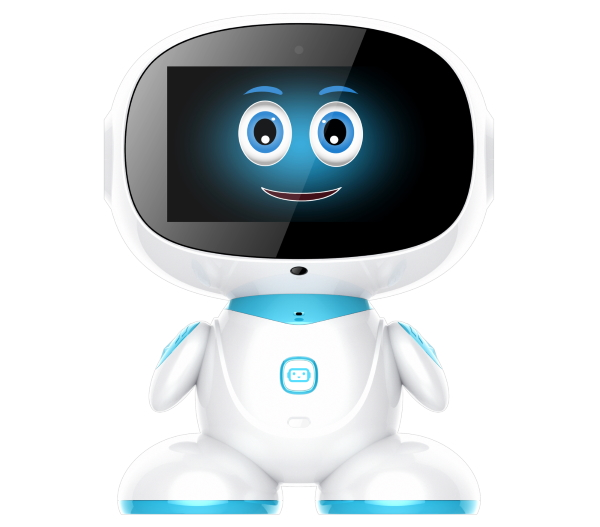 Now, starting with its first (and probably its main) component, we have its built-in 7-inch IPS Touch Display Screen, which boasts a 1280 x 800 resolution, giving the Misa a fairly large and decent-resolution screen for your whole family to easily and conveniently use and interact with the robot.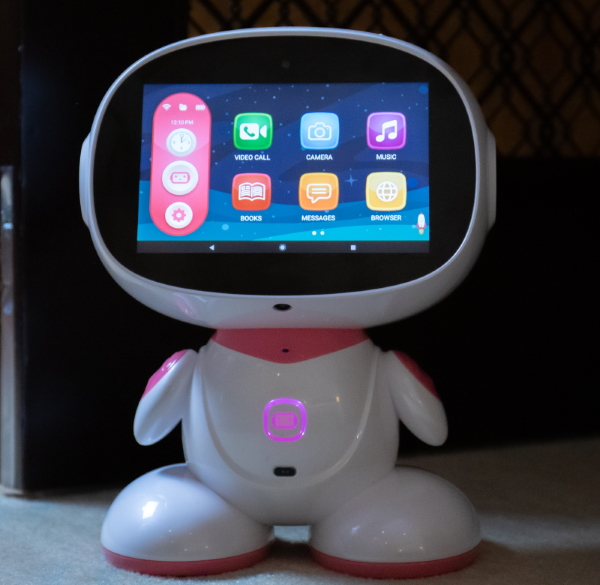 For its movement, the Misa's Navigation System (which the company calls "Drive System") utilizes a set of two powerful wheels that are powered by its built-in rechargeable battery (discussed further ahead), and each wheel comes integrated at the bottom of the Misa's feet.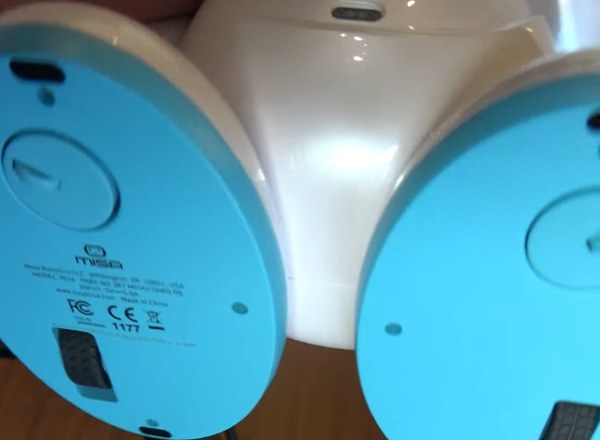 You'll find one single wheel coming installed at the back of each of the Misa's foot. Within each foot and in front of each wheel, the Misa also comes equipped with little rotating pads that help the robot to do turns in a more easier way while its navigating through your home.
The robot's set of two wheels works together with the robot's four different smart sensors so that the Misa can ultimately cruise throughout your entire home while still being able to avoid obstacles and avoid falling out of taller surfaces (like staircases, balconies, etc).
These four smart sensors are a Touch Sensor (which is what makes its built-in 7-inch IPS Touch Display Screen an Interactive interface), a Drop Sensor (integrated at the front of each feet to help the robot avoid from falling into gaps), a Range Sensor (which helps the robot detect any obstacles in the distance within its path while the robot is moving forward) and a Ultrasonic Obstacle Sensor (integrated right at the center of the robot's belly, which helps the robot detect and avoid any obstacles altogether and ultimately, move around them and past them).
At the front of the robot, you'll also find a 5.0 MP WA Camera that's integrated into its 7-inch IPS Touch Display Screen (close to the top of the display screen), and a 2.0 MP AR Camera that respectively allow the robot to take pictures and perform video calls between family members (5.0 MP WA Camera), and also better detect obstacles within its path while navigating (2.0 MP AR Camera).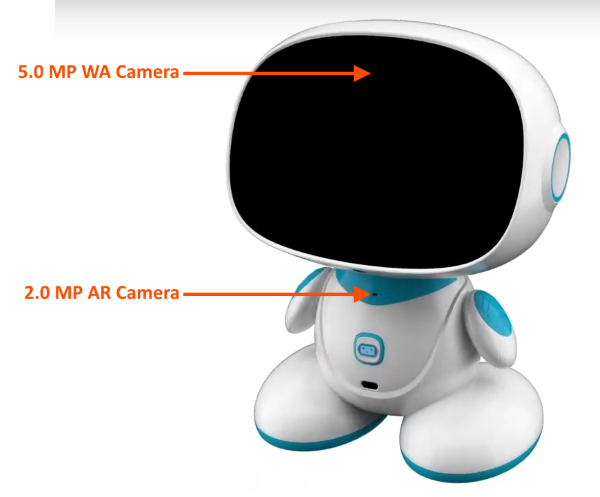 Additionally, for its Two-Way Talk System, the Misa also comes equipped with a built-in 3W High-Fidelity Stereo Speaker for its Audio (found at its back-side) that's combined with an internal high-end Dual Microphone (integrated right at the top of the robot's body). Furthermore, notice that at the back of the robot, and close to the top, the company also integrated a nice Carrying Handle that allows parents to easily carry and maneuver the robot whenever its necessary.
Now, diving even deeper, the robot also comes equipped with a 1.8 GHz Quad Core processor as its CPU, and features 2GB of RAM Memory as well as 16GB of Storage Space (internal memory). It's also worth to point out that this smart robot's Operating System is none other than Android 9.0, which helps run all of its Smart Home automation tasks and entertainment features for your kids in a very smooth manner.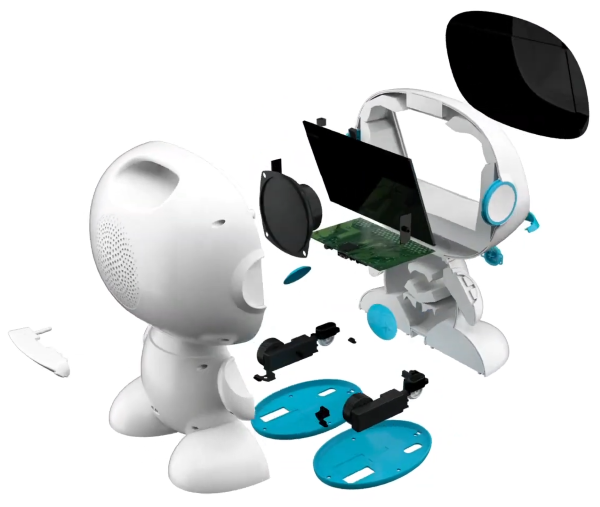 INTERFACE
Right at the back, we have a protective Magnetic Strip that covers the robot's interface.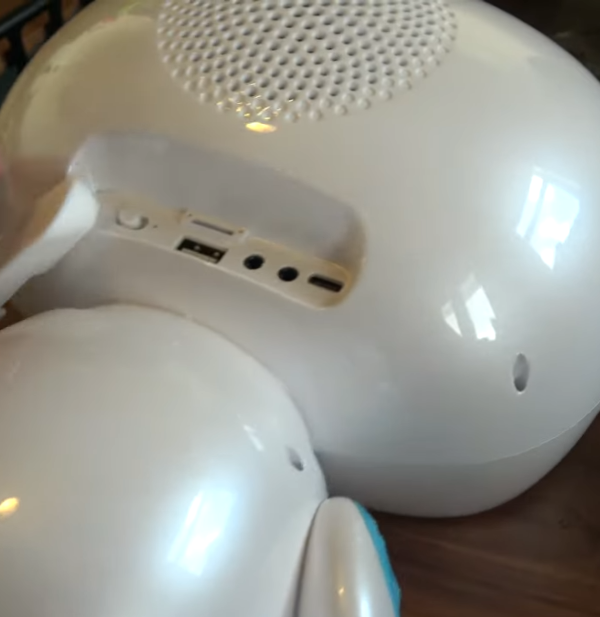 After carefully pulling out its protective Magnetic Strip from its Interface slot, going from left to right we can find a On/Off Switch, a Micro SD Card Reader slot (to increase the robot's internal memory / storage space), a USB port, a Microphone A Output Port and Microphone B Output Port (for its two included singing Microphones, which can be used by kids and their parents for the robot's fun and interactive Karaoke games), as well as its proprietary DC 5V Charging Port (used to connect the robot to power to recharge its internal battery).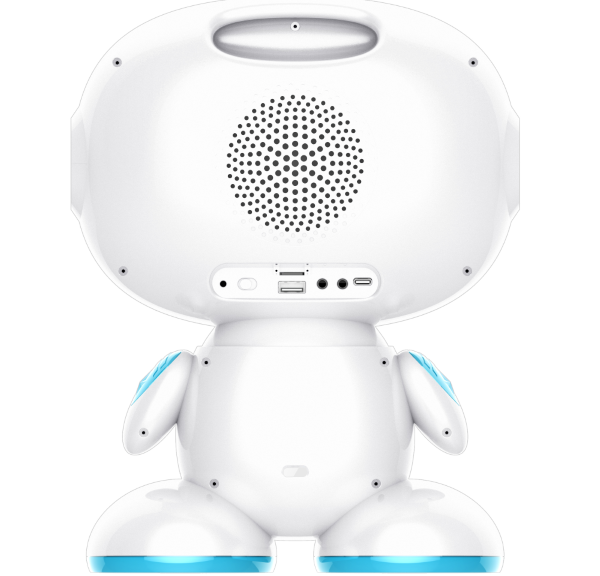 CONNECTIVITY
Since this is in fact a Smart Home gadget, the Misa Social Robot features the typical and already expected connectivity capabilities, and that includes support to Bluetooth 4.0, as well as to Wi-Fi connectivity, supporting some of the most common Wireless Standards (802.11 b/g/n).
BATTERY & BATTERY LIFE
As mentioned earlier, what propels the Misa's Drive System (meaning its wheels) as well as all of its other Smart Home functionalities is its internal battery, which is a built-in 4.2V 10000 mAh Lithium-Ion Battery that ultimately can offer you up to 48 hours of Standby-Time or a neat 8 hours of Talk-Time.
NOTABLE FEATURES
Personal Assistant
Thanks to its smart capabilities, you can let go of the Google-Assistant or Amazon Alexa as your current Voice Assistant and use the Misa as a all-in-one Smart Home solution and Voice Assistant.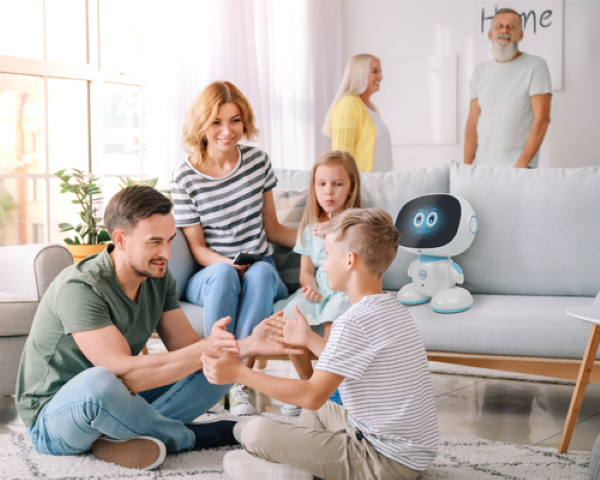 This means that you won't only be using it as a Smart Home gadget for Two-Way talk with other family members and as your kids entertainment-center and teaching companion, but also as your go-to Personal Voice Assistant to schedule any tasks that you need to take care of throughout each week, as well as to answer any questions that you need answered.
Some Voice Command examples include:
Hey Misa, Good morning.
Hey Misa, Go exploring.
Hey Misa, Come here.
Hey Misa, Take a picture / a selfie of us.
Hey Misa, Set a timer for 5 minutes.
Hey Misa, I have a question.
Hey Misa, What time is it?
Hey Misa, What's the weather?
Hey Misa, Whats the Flight status
Hey Misa, what's this song?
Hey Misa, What was the score of the Warriors game?
Hey Misa, Ask Uber to get me a car
Hey Misa, Find 4-star Hotels in Dubai / Show me hotels in San Francisco
Innovative Edutainer Center
As mentioned earlier, the Misa Social Robot can also be a great addition to your family to keep both children, people with special needs as well as elderly people perfectly entertained, happy, and smiling altogether.
This includes playing songs or playing an online radio station, as well as playing interactive games on the robot's Touch Display Screen, or even playing Karaoke. Some examples of its capabilities including asking for things such as:
Hey Misa, Lets Play Rock Paper Scissors
Hey Misa, Play Hello by Adele
Hey Misa, Play iHeart Radio
Hey Misa, Let's play blackjack.
Health & Safety
The Misa was also specially designed to allow young adults to better take care of their elderly family members. By utilizing and leveraging its built-in cameras and an AI algorithm to monitor medication-taking, the Misa will always send you an automatic Smartphone alert / notification if your older relatives' medications were not taken properly.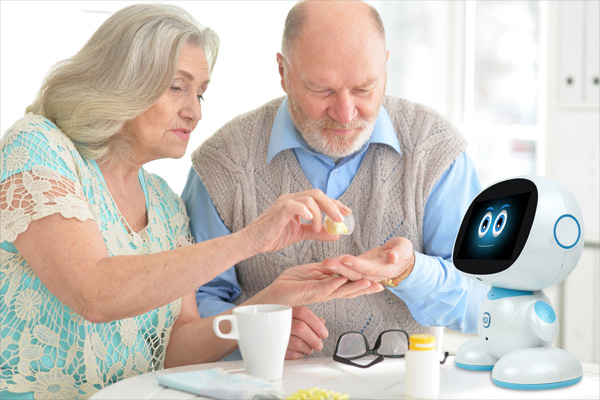 Ultimately, that's a very helpful feature to have for families with senior members who have serious medical conditions like difficulties with vision, dexterity, or cognition, or even memory lapses.
MULTIPLE USES
Overall, you can use the Misa for Video Calls, as your go-to Camera to take quick pictures of memorable moments with family and friends, as your Personal Assitant, as your kids' interactive TV and Edutainer Center (for their education and entertainment), as your digital pictures' Gallery, and as your Message center.
THE SMARTPHONE COMPANION APP – The Misa Connect App
The Misa Social Robot also comes with its very own Smartphone Companion App, which is called the Misa Connect App, and its App is available to download for free for both iOS and Android devices.
Within the App, you can configure the Misa's Video Call feature, its Surveillance capabilities for Smart Home security, as well to control the Robot's movement, and much more.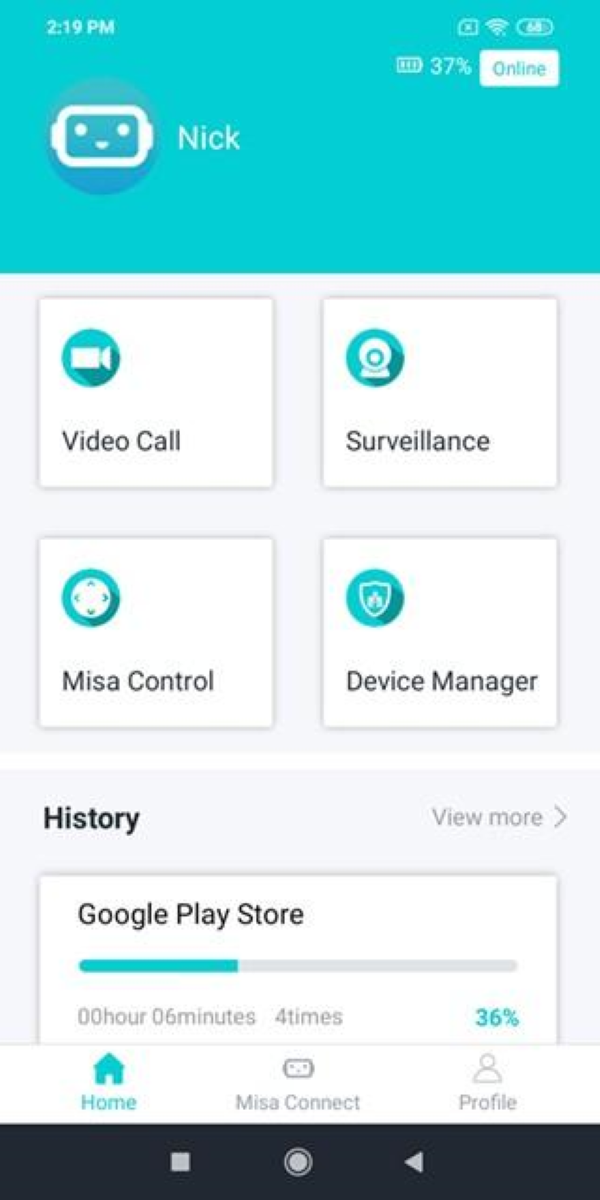 Here's a visual example of how the Misa Connect App lets users control their Misa Robot in a very simple way.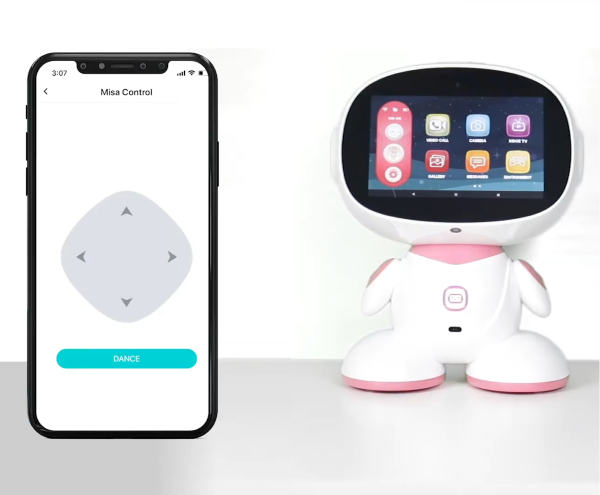 Basically, the App allows you to fully customize the robot's settings and controls, and you can also use it to Send and Receive Messages on your Smartphone, to Video Call your family members via the Misa's 5.0 MP Camera by using the App that's connected with your Misa, or even to set healthy routines and good habits (like clean-up schedules, a Sleep Timer or an Alarm for brushing your teeth).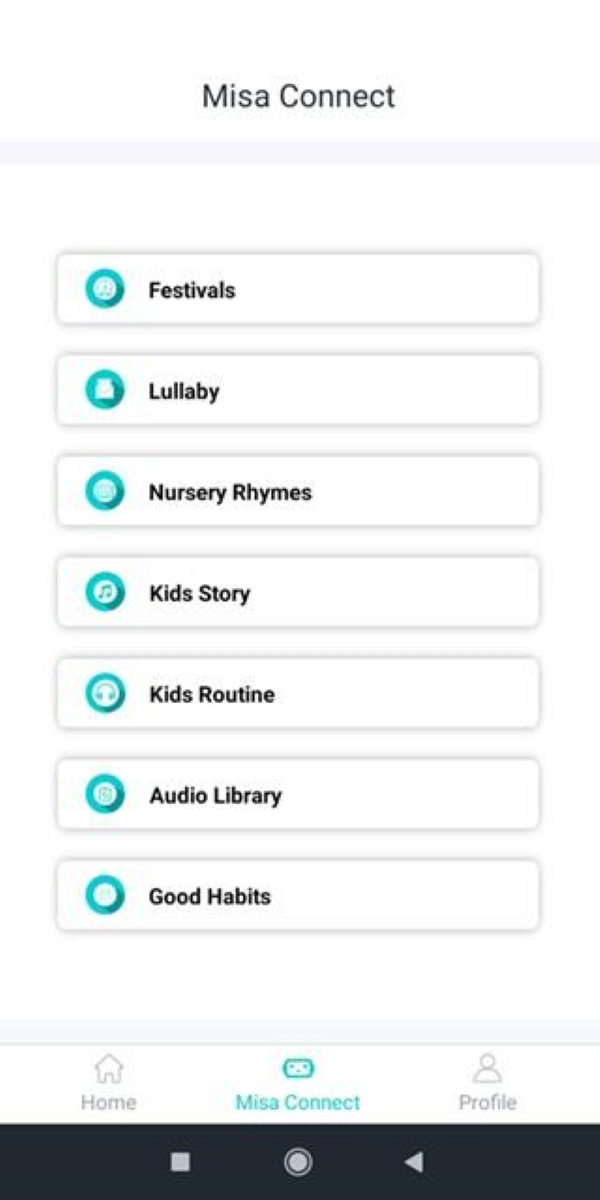 WHAT'S IN THE BOX?
The Misa Social Robot comes neatly packed inside its sturdy cardboard box. Inside it you'll find: the Misa Robot, an included proprietary Power Charger (used to charge its internal battery), and an included set of two (x2) Karaoke Microphones.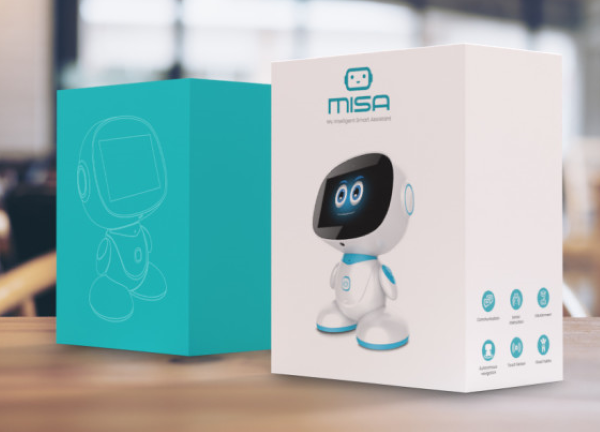 FINAL THOUGHTS
The Misa Social Robot is a unique next-generation Smart Home family robot that's designed to interact with humans, and mostly kids, proving to be functional enough to serve families both as a family member and a best friend for the children, thus offering parents the possibility of entertaining their kids in a fun, but still educational way.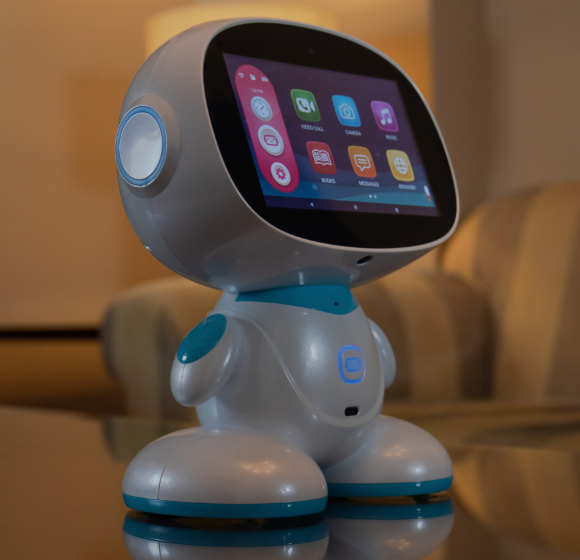 Overall, this is a great Smart Home gadget for any family with young children as well as a really nice addition to any home that needs a better solution to either entertain their kids or to better take care of their senior family members (or even both).
I really enjoyed testing out this device and I couldn't be more pleased to give it a 10/10 rating when it comes to its usefulness throughout my daily schedule.
The Misa Social Robot is currently available in two (x2) different color models: White-and-Blue, as well as White-and-Pink.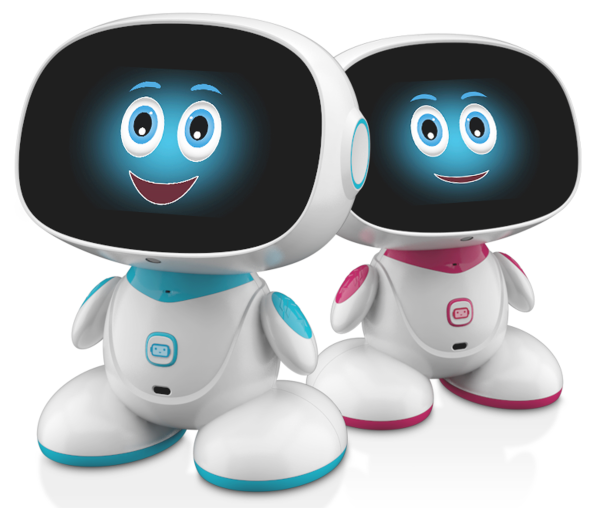 If you're interested in getting it, all you have to do is to head over to the Misa's very successful Indiegogo Crowdfunding Campaign and pledge a minimum of $399 (which is 43% off of its future retailing price of $700) to get your single-unit package. A higher pledge of $700 (which is 50% off its 2-unit package of $1400) will allow you to get 2 Misa Robot units instead of just one.