How empty the world would feel without music. Rhythmic sounds fill every part of our lives and lift our spirits every time we feel a bit down. Being a musician can be challenging since once you achieve that fame and recognition you desire, there is an increased pressure on you to create music that your audience approves of.
Not every single musician started by partnering with a big music label, touring venues around the world and topping the charts in just a few days. Many famous musicians started small, performing at local venues, creating music enjoyed by their close friends and family or making covers of popular songs. If you are an amateur musician who wishes to emerge from this restrictive bubble you always performed in, you might want to set up a little studio right at your home. Even if you are not a serious musician, but dabble in it occasionally, you would want to create and publish your own pieces in your spare time.
A low-key home studio can considerably improve the quality of the music you produce if you have the right tools.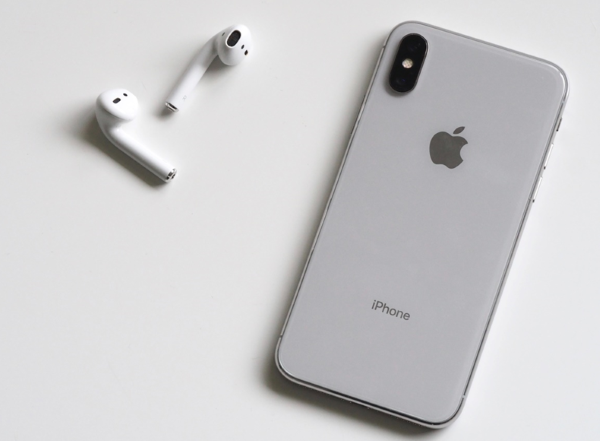 Determine the Location
By location, we mean a part of your house that you can dedicate for the sole purpose of music production. Not everyone has unused spare rooms in their homes, but if you can find one, great! If you do not have extra space, don't worry. Most amateur music producers get started with this process right from their bedroom with just a few pieces of equipment and some simple music software. Find a suitable corner in your bedroom with enough space to place a desk and a mic.
Digital Audio Workstation
We will continue with the assumption that you already own a well-functioning laptop or computer that won't fold under pressure. You must be familiar with specific online tools or software that function as an m4a to mp3 converter. But, to produce music you will require even more advanced software.
One of the essential things for a music producer in the 21st century is a Digital Audio Workstation or DAW. A DAW is a software you install on your computer to help with recording, mixing and editing the music you create. There are numerous DAWs available today, and the more advanced ones can get quite pricey.
Since you are just embarking on this journey, you can find a free and easy to use DAW or one within the affordable range. As you advance with your music production skills and find that the DAW you use is too limiting, you can get better ones.
Before you get started with the DAW, you must learn how to use it properly. Countless tutorials describing the working of different DAWs can be found online, especially if you spend some time scouring through YouTube. Make sure that you familiarise yourself with all the tools and buttons provided by the DAW you have chosen.
An audio interface is essential to connect various parts of your home recording studio with each other. In the beginning, you can easily find a relatively cheap audio interface that serves multiple purposes.
A Microphone
Should we even explain why a microphone is essential for music production? While big recording studios use various mics for different purposes, as a beginner, you only need to invest in a single, well-performing microphone. This will ensure that the right audio is captured and the unwanted external noises are removed. If you also purchase a pop filter to use with the mic, you can eliminate the unwanted bursts of air produced while singing.
Microphone stands can also come in incredibly handy when recording music, and investing in a good quality stand can ensure your microphone's safety. Also, tools like Media Medic help remove unwanted noise from your recording, so a great microphone and audio cleaning tool would be a great combination.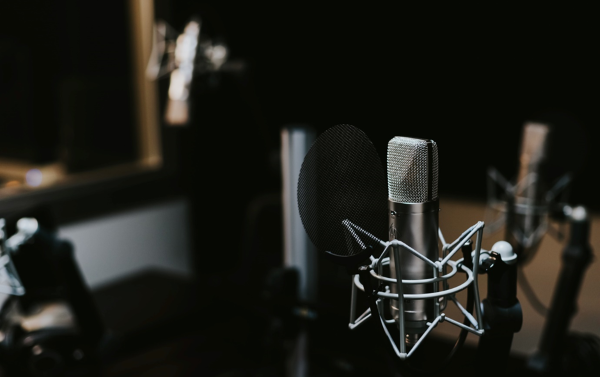 Headphones
You most definitely own a decent pair of headphones that you use while gaming and watching movies. But you should think about purchasing a more advanced pair that can be helpful in a recording studio. Unlike typical headphones, the ones used by a recording studio are closed-back headphones and open-back headphones.
Closed-back headphones are used while recording music. It provides impressive sound cancellation and lets you monitor the sounds as you are recording them. However, the sound quality in these headphones isn't that great and might not be best suited for playback while you are mixing and editing. In this case, a pair of open-back headphones are used.
It would be ideal if you could have both in your home recording studio, but if not possible, choose the one you believe will suit your needs.
Studio Monitors
Though they look like typical speakers, studio monitors do not serve the same purpose. You need a good pair of studio monitors in your home recording studio to listen to your track as it is and identify any irregularities so you can easily fix them. Though studio monitors can go extremely high in price, you can quickly find more budget-friendly options with a bit of research.
CONCLUSION
Getting started with music recording at home is no easy task. But with enough passion and the necessary resources, you can find success in this field. As your home studio gets bigger, you will go searching for more tools such as acoustic panels, bass traps, studio chairs, etc. But for the beginning, the equipment described above should serve you well.