For any fitness enthusiast that loves to go on regular runs, it's very important to have the right pair of running shoes. Sure enough, you probably have a ton of different running shoes that are released every year by the most renowned sports gear brands for you to choose from. However, with so many different running shoes models to pick from, it can get a little bit overwhelming before you can even make a choice. So, instead of having you go through the hassle and uncertainty of trying out several different running shoes, allow us to guide you in the right direction by presenting you to the MBT Huracan 3000 Shoes.
The MBT Huracan 3000 Shoes are ultra-comfortable high-end running shoes that are specifically designed to help fitness enthusiasts correct their running posture.
That's exactly what makes the MBT Huracan 3000 Shoes stand out from the competition, which ultimately makes these some of the best (if-the-best) high-end running shoes that you'll probably ever find.
Not only can the MBT Huracan 3000 Shoes help runners to correct their running posture during their daily runs, but they're also offer runs extreme stability (even when running on irregular surfaces). Furthermore, they're also extremely comfortable to wear, as well as highly shock-absorbent.
Now, without further ado, let's have a deeper look at the MBT Huracan 3000 and check out their design to see exactly what makes these high-end running shoes so special.
DESIGN & SPECS
Starting with the shoes design, these feature a very ergonomic and performance-focused design that allows MBT Huracan 3000 Shoes to help runners to counteract any impact forces during their daily runs while hitting the road, not only for short and enjoyable recovery jogs, but especially for long runs.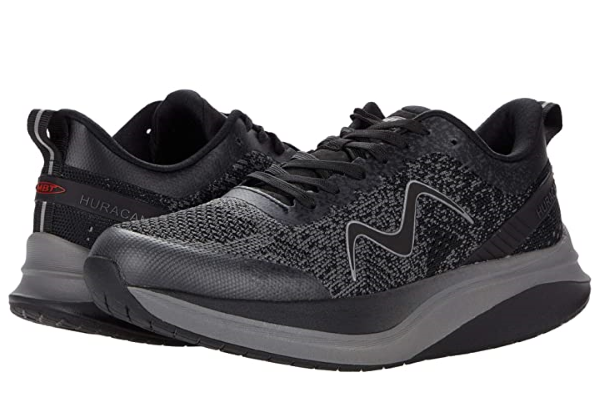 Not only that, but the Huracan's carefully calculated construction also provides runners with maximum protection and also empowers them with a faster and smoother turnover on their runs in order to enhance their running efficiency while simultaneously helping runners to reduce fatigue.
Now, the MBT Huracan 3000 are made to keep you moving with their nice and unique rocker-design, and this special design is exactly what allows the shoes to provide runners with extra stability and control within every stride.
Starting right at the back of the shoes, right at the heel area we have the MBT's proprietary SensorTechnology, which helps the Huracan 3000 Shoes to produce a natural cushioning for day-to-day runners, thus making these perfect for both short- or long-distance runners.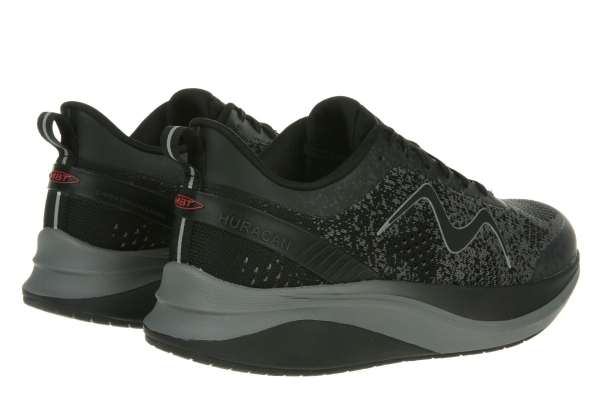 Moving slightly further along the shoes body we have their curved rocker-shoe soles, which allows these high-end running shoes to perfectly match the natural movement of your feet right from the point your heels first hit the ground all the way until your toes finally leave it, thus giving you the exact same stability as any traditional running shoes.
That same gentle roll technology also promotes a natural cushioning to your feet while the angle of the PivotAxis in the inside  – for which the shoes' Pivot Strike is critically located at the midfoot – provides runners with an ideal foot strike platforming to comfortably transition forward while running with an enhanced support.
Centered perfectly in the middle of each shoe's outer side, we also have a highly-reflective strip on each side that keep you perfectly visible when under low-light conditions.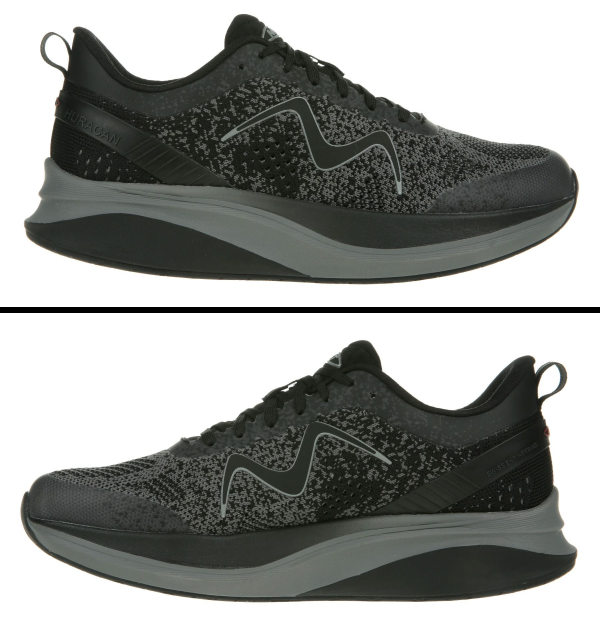 The MBT Huracan 3000's PivotAxis also utilize the shoes' already mentioned unique and specially designed heel (which features MBT's proprietary SensorTechnology) to promote balance and a natural movement, and with each stride, that greatly helps to activate muscles which are required by top-performing runners. As such, that ultimately provides runners with the best possible control over their footing, meaning their foot placement during both short and high-speed runs as well as during long and slower-paced runs.
Basically, this special PivotAxis technology is the main thing that allows the MBT Huracan 3000 to help runners correct their running posture.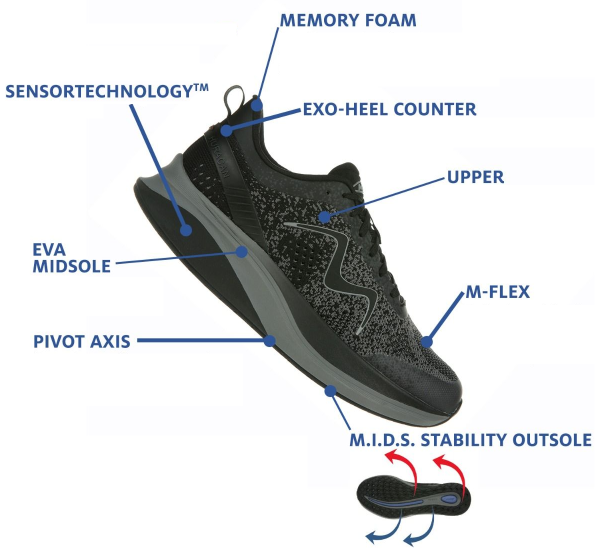 The MBT Huracan 3000's uniquely-designed Tri-Density Midsole features an extensive cushioning that allows runners to have a better ride during their runs with added support and strength. Not only that, but the shoes' Tri-Density Midsole is also combined with MBT's proprietary injection molded Heel Counter, which perfectly cradles your heels to give you a locked-in feeling (meaning a more supportive and tougher back-side of the shoes to get you better footing and support for your heels during your runs).
Not only that, but the Huracan 3000's also feature a special M.I.D.S Stability Outsole, which uses a special technology that helps to prevent runners from having their feet rolling from side-to-side during any type of run (either fast- or slow-paced), and that should give you great stability, as well as improved safety and confidence over your footing.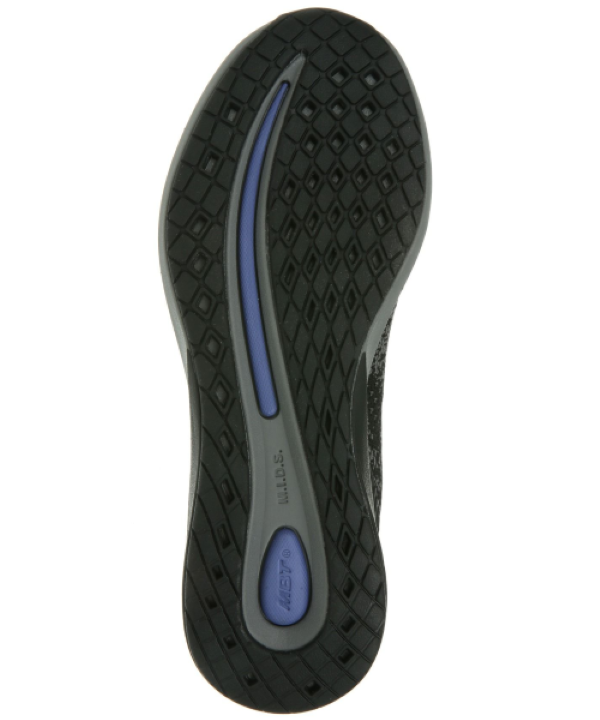 Basically, the MBT Huracan 3000's unique and performance-focused M.I.D.S Stability Outsole transforms the shoes' outsoles' shape according to the applied pressure on them, and that should ultimately offer you a better protection while running on uneven surfaces. This is the second main feature of these shoes that makes the MBT Huracan 3000 a pair of high-end running shoes.
Now, the stability of the Huracan 3000 Shoes is identical to any high-quality running shoes (as well as any pair of walking shoes), as the only roll you'll feel is a smooth roll that goes from your heal to your toes during any of your runs.
Moving on to the upper part of the Huracan 3000's, these awesome running shoes also feature a durable Jacquart Mesh (a lightweight, breathable and stretchy mesh) that has minimal seams (meaning that the stitching is professionally done, thus making it barely noticeable), and that not only gives the shoes' outer fabric more durability while helping to keep moisture to a minimum, but also makes these running shoes both lightweight as well as extremely breathable.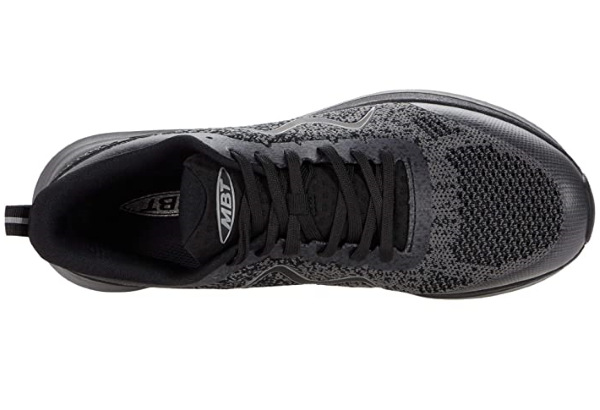 Within the running shoes themselves we have a reasonable amount of high-quality memory foam, which not only provides extreme comfort and a custom fit to each individual runner for both their heels and Achilles tendons, but also helps greatly to reduce slippage (having their feet sliping from inside to outside the shoes, especially during high-performance runs).
Moreover, each of the Huracan 3000 Shoes also come with a removable foam foot bed that gives runners some "extra-squish" to walk and run around on in order to make sure that the whole bottom side of their feet always feels perfeclty comfortable.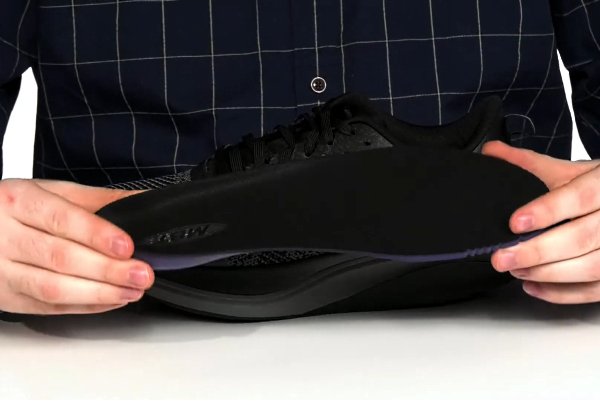 Lastly, right at the front of the shoes we have their M-Flex Shoe-Tip Technology, which basically allows each of the shoes' toe-box to perfectly adapt to your feet during different states of your runs – meaning different foot movements and foot placement scenarios – all to ultimately offer you a comfortable custom fit.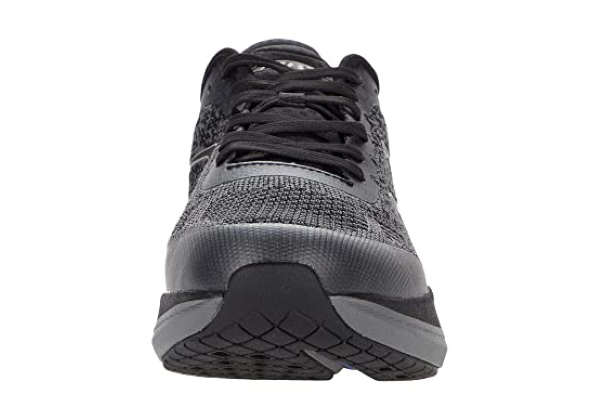 FINAL THOUGHTS
The MBT Huracan 3000 Shoes are ultra-comfortable high-end running shoes that are specifically designed to help fitness enthusiasts correct their running posture.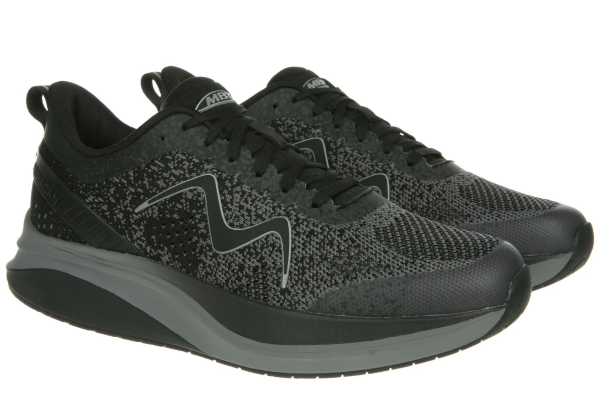 Overall, these high-end running shoes are extremely durable and super comfortable to wear, incredibly stable to run in (even during harder runs in uneven ground as well as on any faster runs), and offer great shock-absorbance. All that combined with their unique and spceialized design allows these shoes to help any runner (begginer or professional) to correct their running posture.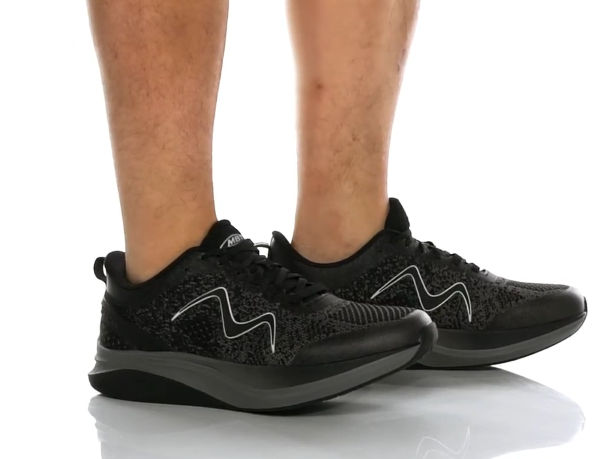 These running shoes are currently available in many different sizes (going all the way from 8 to 13), and you can get them on a few different color models.
If you're interested in buying these, each pair is currently going for $179.95. You can order yours online right now, directly from MBT's official shopping page, which you can access by clicking this link.