Since the COVID-19 worldwide pandemic originally shocked people globally, the nights of many folks have gotten longer, as well as lonelier, and that was mainly because of the mandatory lockdowns requested by many goverments worldwide. However, while many industries got affected by the pandemic, there was one specific industry that started having its sales blowing up. That was none other than the sex doll industry, for which companies have seen a huge boost in the sales of AI-powered sex robots.
When it comes to the power of Artificial Intelligence, it's safe to say that AI-powered gadgets have come a long way; there's no doubt about it.
Obviously, the use of Artificial Intelligence in different common daily applications – within different sectors (medical, educational, military, and many more) has brought many advantages to those different industries, including the Reduction in Human Error, 24/7 Availability for different services, Digital Assistance in Repetitive Jobs, and more.
Nevertheless, since the first time that Artificial Intelligence got originally introduced to the global sex market, it also brought with it many innovations in robotic "sextech", which are high-end sex gadgets that are designed to offer sexual gratification with a near-human touch.
With that said, many different companies that are part of the global sex market have benefited from the introduction of AI into their products. Take Sex Doll Genie for example, an established company who's recently seen a major increase in its sales to couples who want to experiment during the quarantine.
If you're interested in learning more about that, check out the company's official Press Release below:
---
24 March, 2021
The robots are coming? Introducing the next generation of smart, AI-powered sex robots
The web's top sex doll retailer is continuing to blur the lines between doll and human with the launch of a smart new range of AI-powered sex robots. Sex Doll Genie's doll's technology is so advanced, the deep learning doll can hold short conversations, sing, moan and express pleasure as well as move her head, neck and lips. The robot will also learn likes and dislikes and comes equipped with touch sensors to enable the doll to feel a human touch and react accordingly, along with heat sensors to simulate human temperature.
The ultra-smart AI dolls are equipped with a cutting-edge robotic head powered by Google's Android 10 operating system, with the latest security encryptions for the user's complete peace of mind. Pre-installed Adiantum encryption technology further protects all user data, while a dedicated app which is used to control the sexbot adds additional security layers.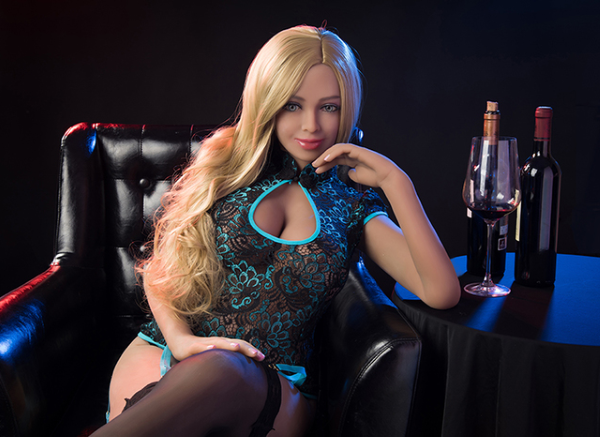 One of the standout features of the AI doll is its deep learning audio intelligence function, which means the more the doll is spoken to, the smarter she becomes, with the ability to respond like a real person. The doll can also be programmed to verbally respond in a certain way, with the user able to feed the doll dialogue via text files or MP3 clips.
Easily able to switch between English or Chinese, the AI love doll is also equipped with a motor-powered, hyper realistic movable mouth, with lips which match the corresponding phonemes for an ultra realistic experience. The doll will also respond to verbal commands, such as stop talking, switch language or sing.
Sex Doll Genie co-founder Janet Stevenson is a champion of the changing face of the sex doll industry. She said, "Our AI sexbots offer a real, lifelike experience unlike anything else a sex doll has previously been capable of. The technology powering the AI system is truly enterprise grade.  An AI chip inside the head comes pre-fitted with 1 GB of RAM where the user can feed or store new information. There is an unlimited upgrading system and real AI deep learning system that make this sexbot grow up every time you interact with her."
To find out more and browse the range, visit: https://sexdollgenie.com/collections/ai-sex-robots
About
Sex Doll Genie is a US and European family business run by husband and wife team, Janet and Amit. With over 2600 premium, hand crafted sex doll designs from 16 different brands, it is the largest retailer of its kind.