Nowadays, it's safe to say that one of the best gadgets that music lovers can get is a decent pair of wireless over-ear headphones. Overall, having your own pair of wireless headphones allows you to listen to your favorite tunes at any time and anywhere, all without the physical restriction of the "old-school" wired-headphones models. Additionally, any newer pair of wireless headphones also comes with a few cool smart features, like Active Noise Cancelling and even support to your favorite Voice Assistant(s). So, if you consider yourself to be a music fan and you're looking for a new pair of wireless headphones, then consider going with the Urbanista Miami Over-Ear Headphones.
The Urbanista Miami are a pair of high-quality over-ear wireless headphones that feature Active Noise Cancelling, an Ambient Sound Mode for whenever you're on-the-go, up to 50 hours of battery life, and Voice Assistant Support to either the Google Assistant or Siri.
With them, you'll never again have to go through your daily routine without having your favorite tunes coming along with you.
So, without further ado, let's have a more detailed look at these over-ear wireless headphones and check out everything that the Urbanista Miami have to offer you.
DESIGN
Starting with their size, the Urbanista Miami Over-Ear Headphones come at a reasonably compact size, which ultimately makes them fairly easy to carry around with you, even in one of your hands.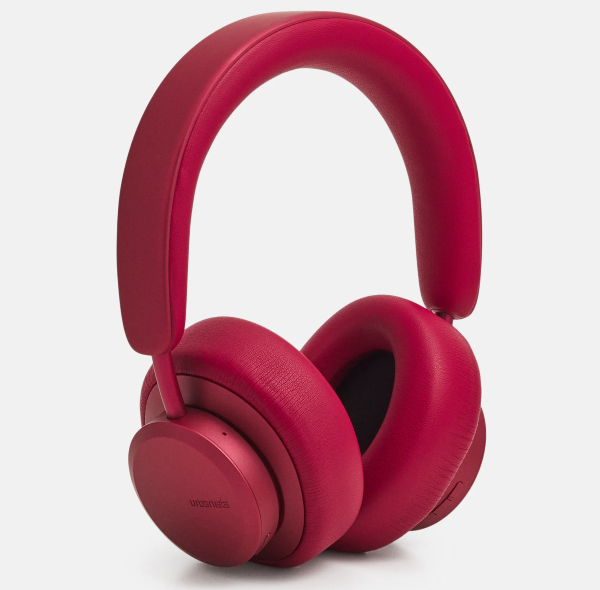 Not only that, but these over-ear wireless headphones also feature a very sleek, stylish, and minimalist design, which makes them very easy to match with pretty much any choice of clothing.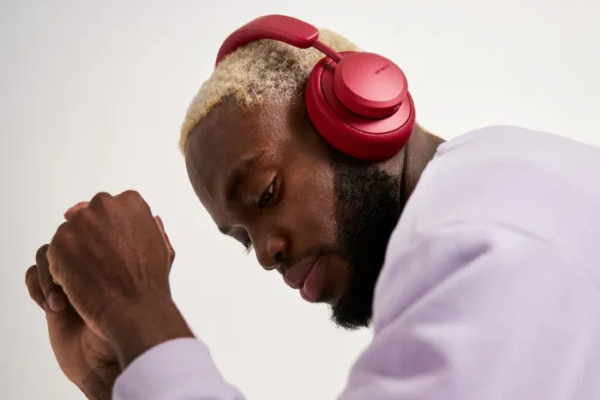 Additionally, these headphones also feature a very solid high-quality construction with their matte-finish aluminum, which not only makes them ultra-durable, but also fairly comfortable to wear at all times, and that even goes for those looking to wear them all day long.
As such, right at the top, we have a high-quality Adjustable Cushioned Headband made of vegan-leather that's fairly "spongy", thus making them very comfortable at their top side. The headphones' headband can be adjusted by opening it or closing it for a better fit.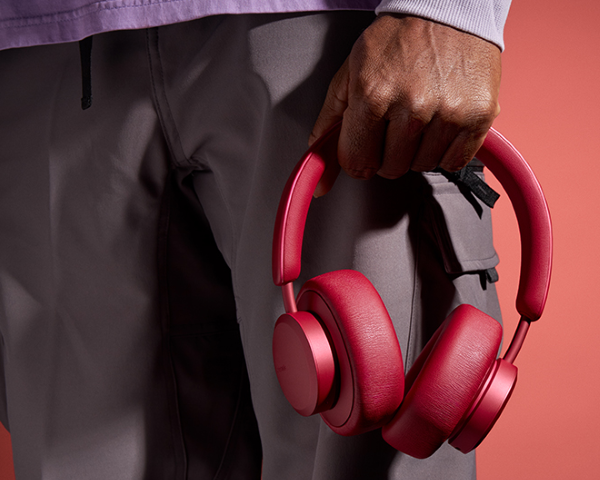 Furthermore, the Urbanista Miami also come equipped with ultra-smooth vegan-leather Cushioned Earcup Shells that can be fully-adjusted to your own custom fit, ultimately allowing you to have these headphones sitting snugly for the best and most comfortable all-day listening experience. That said, note that the headphones' Earcups can be rotated slightly to achieve the best and most comfortable fit, or ultimately, rotated completely flat for an easy storage.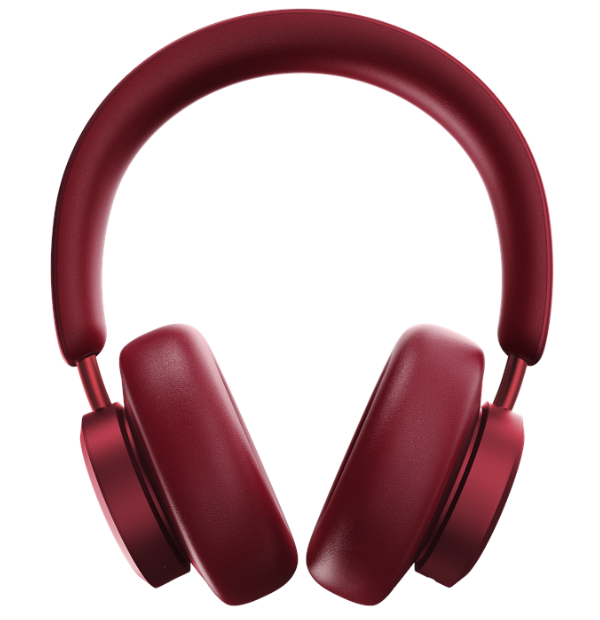 Best of all, they also come together with a highly-durable Traveling Hard-Case for storing the headphones whenever you're not using them as well as for safely carrying them around.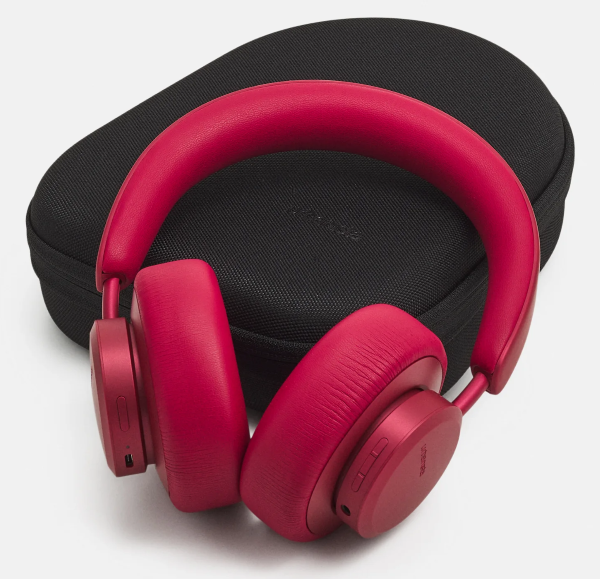 AUDIO SPECS & AUDIO QUALITY
Now, moving on to the headphones' most important features, which are none other than their audio specs and audio quality. On that note, I'd like to point out that these awesome over-ear wireless headphones come equipped with a set of high-quality 40mm Sound Drivers (one on each earcup) that are engineered to deliver a crisp and immersive audio experience, which each of the headphones speakers also coming equipped with a powerful Moving Coil.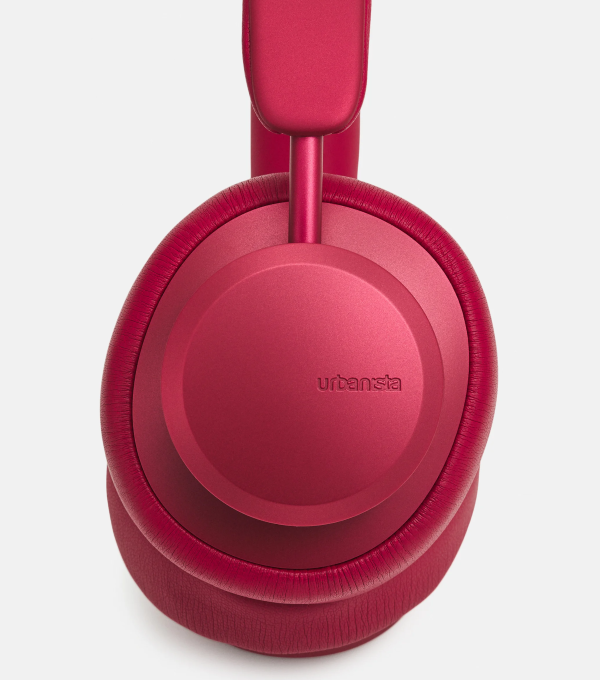 That said, while these are obviously not your typical pair of audiophile headphones (which, usually tend to come at a fairly expensive cost), the Urbanista Miami can still offer you a really, really nice sound quality overall. In other words, the highs (treble / high-sounds) are always present in your played tunes, coming accurately represented with crisp notes, and the same goes for both the mids (mid-range sounds) as well as the bass (low-sounds).
Specifically for the headphones' reproduced bass, their bass is also quite punchy, which means that these headphones can actually make any songs with a heavy beat have a nice rhythm to them.
For their audio specs, these headphones feature a Sound Impedance of 32Ω (ohms) with a ±15% variation, a Frequency Range of 20Hz – 20kHz, Frequency Response of +/- 5dB (at 300Hz~10kHz frequency), and a Channel Balance ±3 dB.
Not only that, but since these wireless headphones also feature a Voice Assistant Support functionality for the Google Assistant, they also come equipped with a built-in Microphone that features a Microphone Frequency Response of +/- 3dB (at 1kHz), supporting a maximum Mic. Capture Distance of 1.64 ft. (0.5 m).
Lastly, for the headphones' supported Sound Profiles, these support A2DP1.3, as well as AVRCP1.5 and HFP1.6.
Active Noise Cancelling
As stated before, these over-ear wireless headphones integrate a Active Noise Cancelling functionality that allows users to block out any unwanted surrounding sounds so that they can have an enhanced audio experienced, allowing them to stay more focused on their played audio for a truly immersive listening experience with no unwanted interruptions whatsoever, and that goes for whether you're listening to your favorite tunes or even to a podcast.
Ambient Sound Mode
Additionally, the Urbanista Miami Headphones also integrate a built-in Ambient Sound Mode that uses an advanced sound technology to make the headphones capable of accurately filtering in any important outside noises – like someone speaking to you – and letting those sounds in by enforcing them and crystallizing any outside voices without ever ruining your listening experience, thus allowing you to listen to your tunes while simultaneously having a conversation with others.
That ultimately makes these headphones perfect for whenever you're on-the-go but still have the need to stay aware and alert of your surrounding environment, without ever having to press their Pause Button.
INTERFACE
Speaking of pressing buttons, let's have a quick look at the headphones' built-in Interface, which is basically composed by a set of built-in Control Buttons that can be found integrated at the bottom of both of the headphones' earcups.
That said, at the right-side earcup, we have a set of three buttons, for which the two outer buttons are the headphones' Volume Increase and Volume Decrease Buttons, and between those, there's an all-in-one Control Button that features many functionalities, simultaneously working as a Power On/Off Button, a Play/Pause Button, and an Answer/End and Reject Call Button, for which each of its functionalities will solely depend on how long you press it, as well as how many times in succession.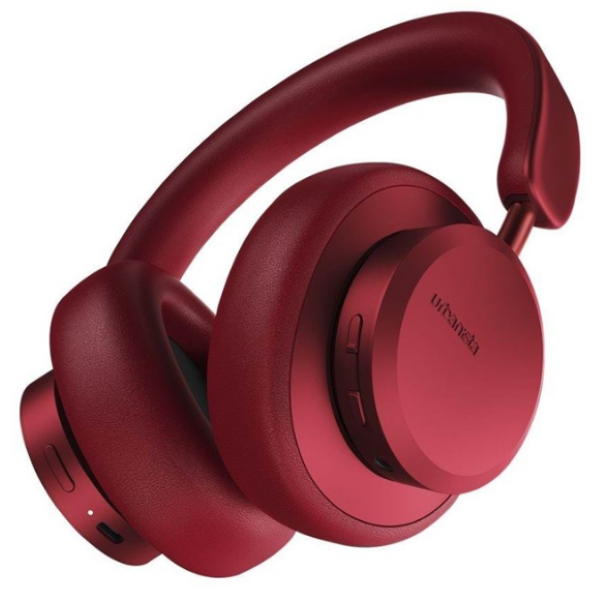 In addition, that same Control Button can also be used to use your Smartphone's Voice Assistant (either the Google Assistant, or alternatively, Siri) which you can have called by simply performing a double press.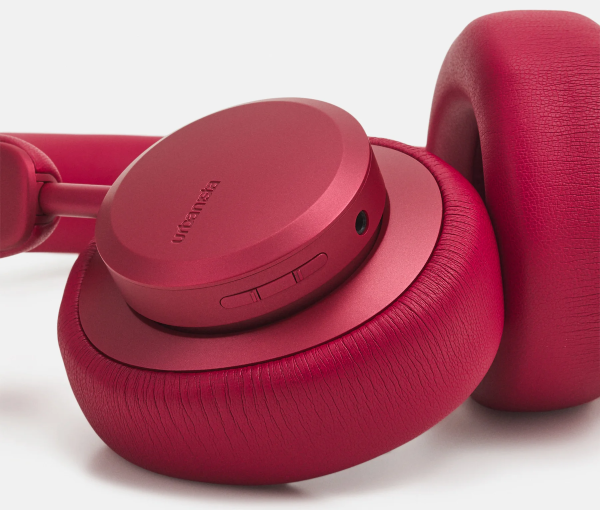 In addition, the headphones' right-side earcup also integrates a 3.5mm jack port (and also come with their own 3.5mm Aux Cable), which ultimately allows you to keep listening to your tunes by using their included AUX Cable if the headphones ever end up running out of battery.
Lastly, on the headphones' left-side earcup, we have a lone "Feature" Button (used to enable and disable the headphones' Active Noise Cancelling functionality as well as their Ambient Sound Mode), and a USB-C Charging port for re-charging their built-in battery.
CONNECTIVITY & COMPATIBILITY
Since the Urbanista Miami are designed as over-ear wireless headphones, they also feature wireless connectivity via Class 2 Bluetooth 5.0, and support both Sub-Band Coding and Advanced Audio Coding for its digital audio encoding methods.
Note that these wireless headphones feature a Radio Frequency that ranges between 2.402GHz and 2.480GHz for their 2,4GHz Wireless System, boasting a wireless range of around 300 feet (~ 91 meters) maximum.
Moreover, these wireless headphones can also be automatically connected wirelessly to either an iOS or an Android device (via Bluetooth 5.0).
BATTERY & BATTERY LIFE
For their battery, the Urbanista Miami Over-Ear Headphones come equipped with a 750mAh Rechargeable Lithium-Ion Battery that can ultimately offer you up to 50 hours of playtime (or 40 hours when having their Active Noise Cancelling turned On).
To recharge their battery, simply connect the headphones' included USB-C Charging Cable to their USB-C Charging port, and in just a few hours, their battery will be back to a full charge.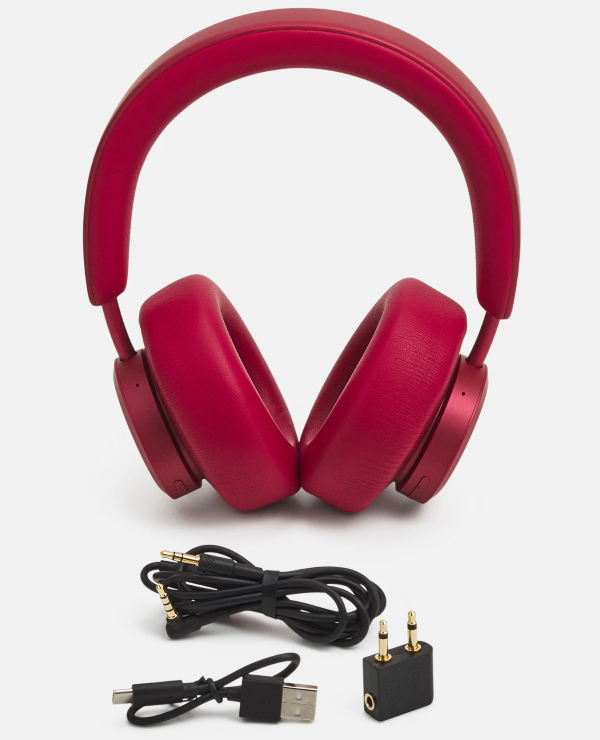 OTHER NOTABLE FEATURES
On-Ear Detection Function

Other than their Active Noise Cancelling Technology and their Ambient Sound Mode, these over-ear headphones also feature an On-Ear Detection functionality, which triggers the headphones to automatically pause their sound whenever users remove the Urbanista Miami from their ears / head, as well as triggering the headphones to automatically restart playing their audio whenever users put them back on, all without having the need to press Pause or Play.
Voice Assistant Support (for Google Assistant & Siri)
Last but not least, these wireless headphones also feature Voice Assistant Support, meaning that you can use them together with either the Google Assistant or Siri, for which you can interact with via simple and easy-to-use Voice Commands.
WHAT'S IN THE BOX?
Inside each package, users will find: their pair of Urbanista Miami Over-Ear Headphones, as well as the headphones' Traveling Hard-Case, their AUX Cable and USB-C Charging Cable, an Airplane Adaptor, and a User Guide.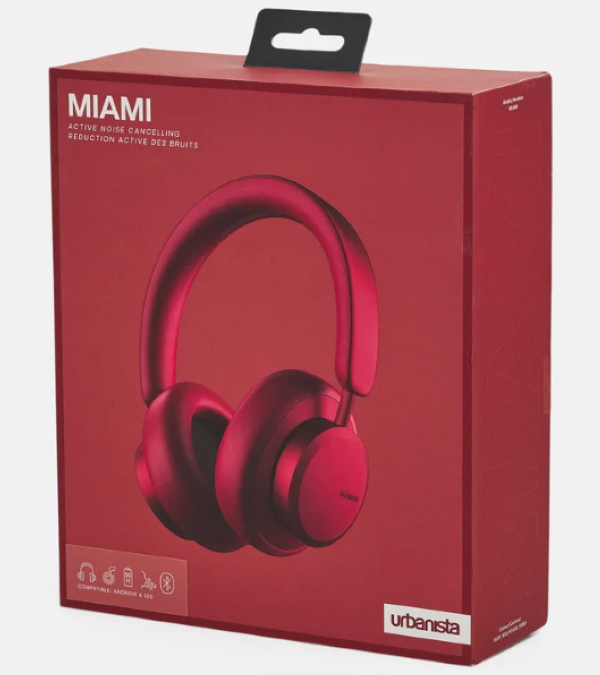 FINAL THOUGHTS
The Urbanista Miami are a pair of high-quality over-ear wireless headphones that feature Active Noise Cancelling, an Ambient Sound Mode for whenever you're on-the-go, up to 50 hours of battery life, and Voice Assistant Support to either the Google Assistant or Siri.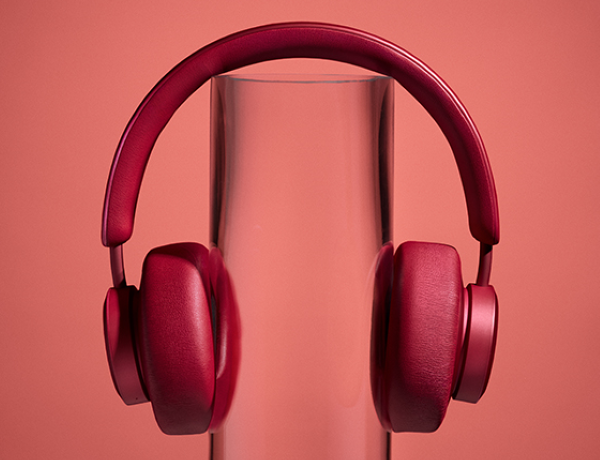 Overall, these wireless headphones are extremely comfortable to wear (even for longer periods of time) and can also offer you a really high-quality sound experience together with their ANC function and their Ambient Sound mode. Best of all, their Voice Assistant Support to both the Google Assistant and Siri makes them a great pair of wireless headphones to go for.
On a final note, keep in mind that the Urbanista Miami are currently available in four (x4) different stylish color-models: Ruby Red, Pearl White, Midnight Black, and Teal Green.
If you're interested in buying them, each pair is currently going for $149, and each purchase comes together with a 90-day Return Period as well as with a 1-Year Warranty. You can order yours online right now, directly from Urbanista's official shopping page, which you can access by clicking here.