If you and your partner have lost your bedroom spark, then you've found the right page. Rekindling your relationship's spark can actually save your relationship from ending.
This article will outline how you can find a new spark in the bedroom and reignite a fading relationship:
Change Locations
Instead of having sex in your bedroom, change locations. Have sex on the settee, the kitchen counter, and even in the hallway. It doesn't matter where, as long as it's a new location. Spontaneous sex can help to reignite your relationship's spark.
Try New Positions
New positions can be just as beneficial to your relationship as new locations can. It's easy to get bored with each other when you only perform the same old positions. The Kama Sutra is a great place to find new positions.
Fantasies
A great way to reignite your relationship's spark is to live out your fantasies. Sit down with your partner and create a bucket list of exciting ideas that you want to try together. You could consider introducing a third person into your sex life, or you might want to dress up and role-play with each other.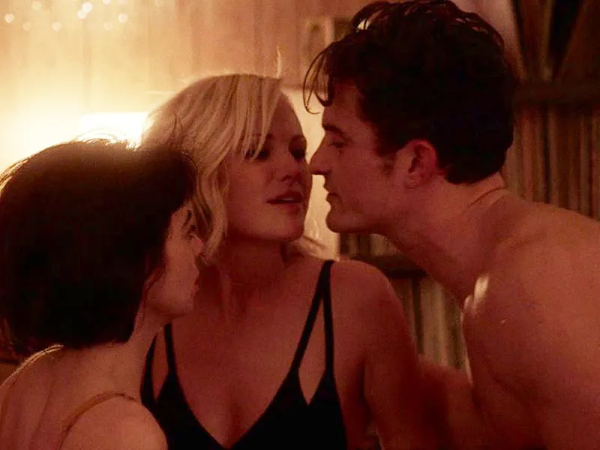 Make sure that you're both into these fantasies, however. Your partner might not share an interest in your fantasies, and pushing them to live them out could make them very uncomfortable. With that said, you should try to be as open and liberal as possible.
Take It Easy
When you're trying to work on your relationship, it's important to take it easy. If you rush into it, you could cause further damage to your relationship. It's important to be delicate and plan carefully. Think about what your partner wants and don't force them into anything.
Make an Effort
If you want to rekindle your relationship's flame, then make an effort. Before you go to bed, put on some sexy nightwear and impress your partner. Often, the reason a relationship stagnates is that people stop making an effort. Making an effort works both ways, so get your partner involved.
If you don't make an effort with your partner, then you'll have a very hard time rekindling your relationship's passion. Making an effort can be anything, from accommodating time together to living out your partner's fantasies.
Go Out Together
Sometimes, sex has nothing to do with a relationship's spark fading. It could just be that you rarely spend time with your partner. If you want passion in your relationship again, then consider going on hikes, playing sports together, and going out to restaurants with each other.
Spending time together and bonding is a very important part of a healthy relationship. If your bond has worn away, then it'll be very difficult for you to maintain passion in the bedroom.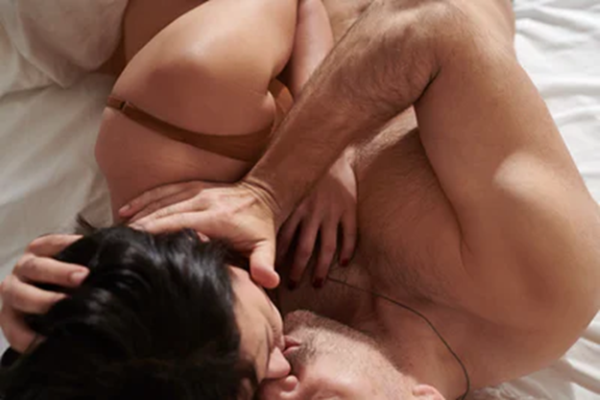 Sexting
Sexting is a fun, playful, and intimate way to let your partner know that you are thinking about them. Sexting is your chance to get creative and say things that you would not feel comfortable saying in person.
Go On a Weekend Away
For many couples, a weekend away is all it takes to rekindle their relationship's spark. You could consider booking a room in a couple's retreat. Taking your partner on a romantic retreat is a great way to show them that you love them and that you care about them.
Watch Porn Together
Porn is something that is usually viewed privately. When you and your partner watch porn together, it builds tension and sexual curiosity. You might find out that you don't like it, and you might break down in laughter, but it's worth giving it a shot. Don't limit yourselves to traditional porn. Try more adventurous porn, like same-sex and group porn.
Film Yourselves and Watch It Back
If you don't want to watch porn, then why don't you consider filming yourselves having sex, and watch it back? For many couples, this has proved to be a very powerful way of rekindling attraction. It's important to make sure that you let go of your inhibitions, however. Many people instantly become shy when they know that they're on camera. Don't let the camera put you off.
Hire a Sex Coach
If you're not open to talking about sex, then you might want to consider hiring a sex coach. A sex coach could save your relationship. It's important that you find a sex coach that you are both comfortable with. Sharing intimate details about your relationship with a stranger can be difficult. That's why you both need to agree upon a sex coach.
Rekindling your relationship's flame doesn't have to be difficult. If you are experiencing difficulty in your relationship, then look no further than this page. Remember: be open and involved with your partner and what they want.