Just recently, this past Monday (November 1st, 2021) Amazon made an announcement online stating that a TikTok App would finally become available for users in the U.S. and Canada via Amazon's very own Smart TV, meaning its proprietary digital media player called Fire TV. As such, Fire TV users in the US and Canada now have a whole new way to scroll through TikTok's refreshing and ever-entertaining content, with the awesome possibility of watching videos on their Smart TV's large screen right from the social media app.
This decision was made just a few months after TikTok announced the launch (on July 12, 2021) of its TikTok App for Amazon's Fire TV in the UK, France, and Germany.
On top of that, the TikTok App will also be coming to Echo Show devices on a nearby future.
Now, to get the TikTok App running on their Smart TV, all that users have to do is to download the TikTok from the Fire TV Appstore. Once the TikTok App is finally download to their Smart TV, users can then open the App simply by saying, "Alexa, open TikTok."
After opening the App either via Alexa or via Fire TV's Menu by using their Smart TV's remote, users can then log in to their personal TikTok Account(s), or create one if they aren't already one of the App's one billion monthly active users, which is certainly an impressive figure.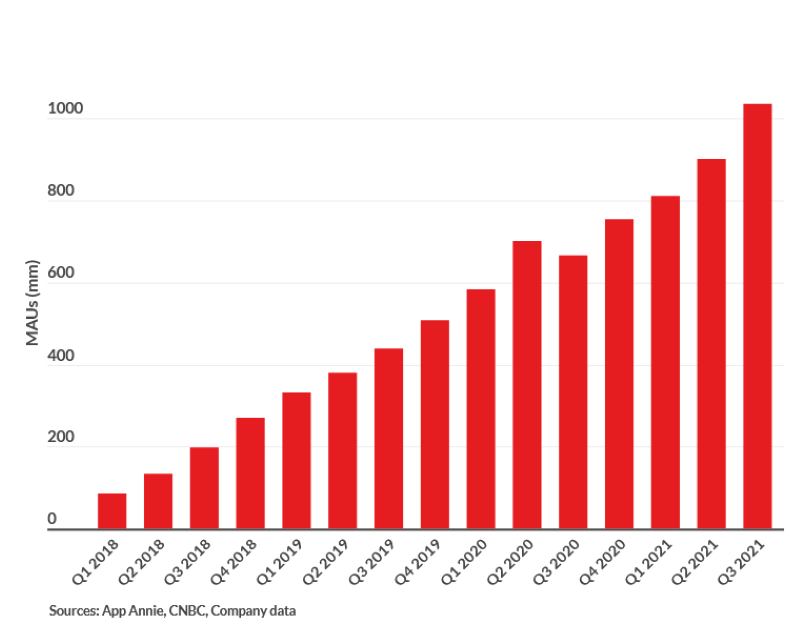 It's important to note that unlike the previously released version of the TikTok App for Fire TV (called "More on TikTok" – originally available for the UK, France, and Germany) which limited viewing to a curated selection of videos, this newly launched version of the TikTok App for Amazon's Fire TV users living in the US and Canada will now work pretty much like the TikTok App for mobile.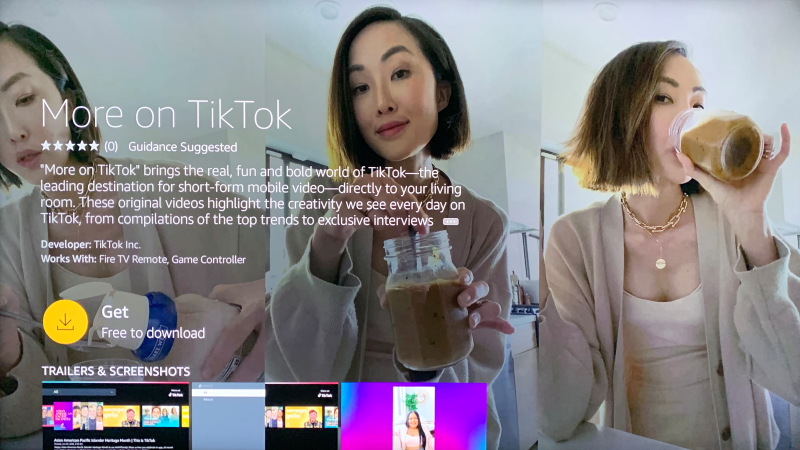 That said, just like in TikTok's Mobile App, users will also be able to browse TikTok's Main Feed Section like "Following," "For You" and also the Discover Page.
While on the Mobile App users are normally required to manually scroll in order to view the next video clip, this new version of the TikTok App for Amazon's Fire TV now comes with an Autoplay function, which basically allows users to play a continuous stream of videos for as long as they want.
Thanks to that, users won't even have to press a button on their remote, neither will they have to tell Alexa to play the next video every few seconds (or minutes – depending on how long each video is, of course).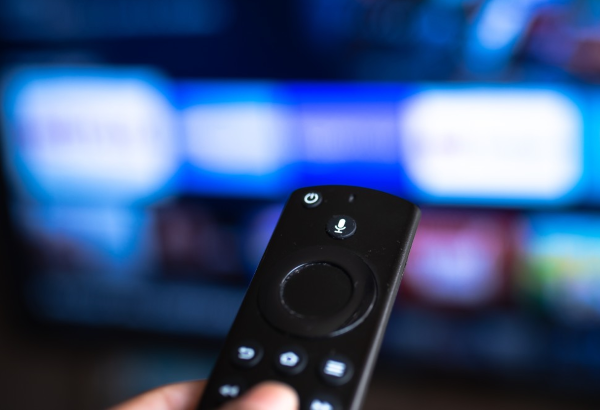 What's even better is that the "Quality-Of-Life" functionalities that are available don't even end here, as users can also use simple Voice Commands like "Play" and "Pause" with their Alexa Voice Remote to easily and conveniently control the videos playing within the app.
For those interested, know that the TikTok App for Amazon's Fire TV media player is already available for download right from the Amazon Appstore.
---
On a side note, we at GadgetGram would also like to mention that while Amazon's Fire TV isn't the only Smart TV that allows you to watch TikTok on a big screen, it is still the only one that let's you do that within the US, for now at least.
That's because, just at the end of last year (December 14th, 2020), TikTok had partnered up with Samsung in order to roll out an App for Samsung's own Smart TVs, which was originally only available in Europe.
And just a few months after that (February 4th, 2021), TikTok announced that it would also be rolling out a TikTok App for Android TVs, for which the service would be available for users living in the UK, France, and Germany.
Finally, and just very recently (October 7th, 2021) TikTok and LG also formed a partnership, announcing that a TikTok App would also be coming to LG's newer smart TV models (2020 and 2021 models), for which this App will soon be available for users living in the UK, France, and Germany.