There aren't many industries that have benefited more from technological innovation than the gambling industry. The days when our favorite casino games could only be played in a physical casino are long gone. Virtual online casinos stand as an exciting new frontier for the gambling industry.
On the back of the global success that online casinos have had, the gambling industry is starting to develop its latest revolutionary technology. Virtual reality casinos are an extremely exciting development that has the potential to completely re-imagine online gambling platforms. As Virtual Reality technology continues to develop, these platforms look like they're on a trajectory to become part of the "new normal".
Online casinos already offer an incredible range of services to Canadian gamblers. To learn more about the range of services on offer, gamblers should take a look at the jackpotcity casino review.
Throughout the remainder of this article, I'm going to offer a brief description of virtual reality casino platforms and some of the advantages that these services offer to passionate gamblers.
Virtual Reality Casinos: An Overview
Fundamentally, the premise of a virtual reality casino is that it represents a conventional online casino in 3D. An online casino will grant you access to all of your favorite casino games, but they can't offer any of the other exciting aspects of the general casino experience.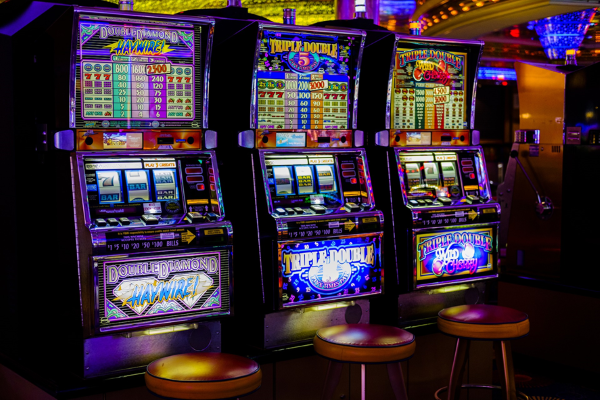 By leveraging Virtual Reality gaming technology, casinos are now able to offer truly interactive and immersive experiences to their gamblers. When equipped with a Virtual Reality headset, and a stable internet connection, gamblers can replicate the sensation of walking around a casino and interacting with their fellow gamblers.
Unsurprisingly, these platforms are expected to become mainstream in the coming years, so we're going to examine some of the advantages that virtual reality casinos offer to gamblers and gamers.
Advantage #1 – A holistic online casino experience
The pandemic has showcased the multitude of ways that modern technology can remove hardships from our lives. However, as much as gamblers love online casinos, nobody will deny that they don't fully replicate the entire casino experience.
Visiting a casino is a visceral experience. Gamblers are typically greeted by an array of impressive sights and sounds, an experience that is enjoyable in and of itself. Virtual reality casinos are bridging the gap between brick & mortar casinos and physical casinos, providing gamblers with the opportunity to walk around a virtual building filled with tables, machines, and people.
These virtual environments offer incredible levels of detail, meaning that the line between the physical and the virtual looks is set to become increasingly blurred over the coming years.
Advantage #2 – The Social Aspect
An unfortunate aspect of the COVID-19 pandemic is that people have been deprived of their usual social outlets. This has had a significant detrimental effect on the mental health of millions of people globally. Research and scientific literature have made it unequivocally clear that humans are social creatures.
In this respect, gamblers are no different. It's not just the act of winning money that's an enjoyable component of a casino visit. We all love to tell tales of our evening and just generally catch up with friends.
A game-changing aspect of virtual casinos is that gamblers will be equipped with the ability to sit at a virtual bar and engage with other gamblers in that virtual casino. It's not just a case of being able to chat, as gamblers will also be able to gesticulate and wave their hands and arms. In addition, many people will be relieved to hear that no social distancing or mask-wearing will be required in these instances!
Advantage #3 – 3D Games and Tables
When playing your favorite slot game in a casino, you spin the reels by pressing a physical button. Whilst the online representation is pretty impressive, there's no point denying that tapping a screen simply isn't as gratifying as pressing a button.
With virtual online casino games, gamblers get to walk around their virtual environment and select their machine of choice. Some gamblers are known to be superstitious, so these individuals may choose to gamble within a particular section of the virtual casino or even on a particular machine.
Table games are also fully rendered in 3D. Gamblers can walk over to a table, sit themselves down and interact with the other players like they were in a traditional casino.