Many people are looking for ways to increase their website traffic, but don't want to spend a lot of money. If you're one of these individuals who want to see your site's traffic grow without breaking the bank, this article is for you. Here are some effective strategies that will help boost your website visitors without spending too much cash.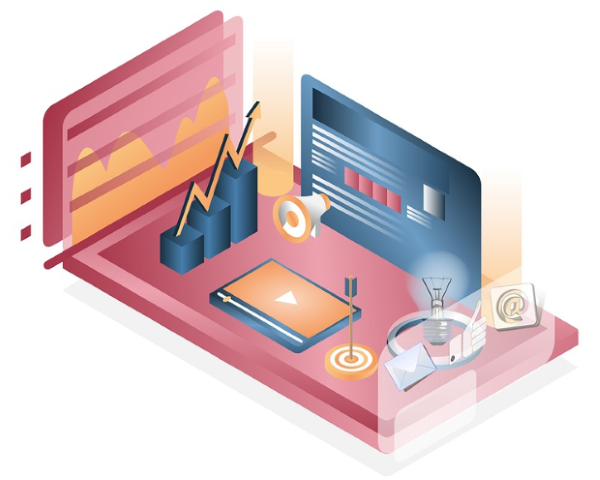 Use SEO
SEO, or search engine optimization, is a useful strategy to increase the number of website visitors for your business. You can hire a trusted SEO consultant if you don't know how to do the research and legwork on your own. SEO professionals will be able to actively gather data and statistics about what keywords and phrases people use when they're trying to find useful information for their problems.
Once you have the keywords and phrases that are most searched by people, you can develop content that includes them in its title tags and meta descriptions. You'll be able to rank higher for these search terms because you're giving the viewers exactly what they're looking for in your site. This will increase website traffic and improve your search engine ranking.
Advertise Your Site on Social Media
Social media is becoming the fastest way to gain website traffic these days. Begin by creating a Facebook business page or Twitter account, depending on which social networking platform you would like to use. Once you have your page up and running, it's time to start promoting the website through ad campaigns on various social media platforms. You can run ads that link directly to your site or even create an offer for something free to entice people into stopping by.
Social media is free, so this strategy is definitely the least expensive one. However, it can take time for the traffic to grow. It requires patience and consistency to see results.
Buy Advertisements on Google
Advertising on the top search engine, Google is another excellent way to increase website traffic fast. There are different search result pages that you can choose depending on your desired target audience. You'll notice that there is a section called "Sponsored Links" under the regular links on the search results page. That's where you can buy your advertisements to get your site noticed. Google Adwords is their pay-per-click (PPC) program that allows you to place ads on specific keywords related to your business or website content.
This method will definitely cost some cash, but the good news is that you can choose how much you spend and how often. You can even put a cap on the limit of how far your money will go by using a budgeting tool.
Another, far preferable option is that you can use marketing automation tools like adplorer.com to save lots of resources while optimising your marketing campaigns. Marketing automation is a perfect solution as it enables you to create and manage all kinds of marketing campaigns from SEO to PPC.
Write Quality Articles
One effective strategy to boost website traffic is by writing articles and submitting them to different article directories. This way, the articles will be posted on other web pages that have high page ranks with search engines. The more articles you write, the higher your chances are of being seen by a bigger audience.
You can use an article creation tool to save you time and effort. Some of the most famous ones include the following:
Hubpages
This is a free online service that allows anyone to create, host, and publish articles on their website. This platform has many different categories for users to choose from to find information that they are looking for.
Blogger
This is another free blogging platform that has a large pool of users and traffic. It's an easy way for beginners to share their thoughts and opinions with the world wide web. Using this tool will help you grow your blog and attract more website visitors.
Yahoo
This is another article directory platform for those who are looking to increase their reach online. This site has thousands of categorized articles that span different types of topics and industries. People can search through the directory and find information that they need on any subject matter.
Build an Email List
Sending emails to subscribers is a great way to get your website's name out there. One way of starting an email list is to offer some sort of freebie or giveaway on your site. People will be enticed into subscribing because they will receive something for free in return. Once you start this method, it will become more effective as time goes by.
You can also increase the number of email subscribers by running contests or offering discounts that need to be redeemed via a confirmation link. This way, you'll get the chance to add new users to your list and build more connections with them afterward.
Free Classified Ads
If your business is local and/or has a physical address, you can place free classified ads in various locations such as online community boards and print publications. You can also run your ads in the local newspaper and hang up flyers at nearby stores. Sometimes, people who don't know about your business will see these types of ads and get curious.
Your website may also be on some sort of free directory list. Check if your site is listed with them because it's another way for potential customers to get in touch with you.
Create a Blog
Having a blog for your website is another great way to attract more visitors and customers. People are always on the lookout for new information, so they tend to check out different blogs that are relevant to their interests or needs. Do some research about what people are looking for online and start writing quality content that is related to your industry.
People can also use a search engine and look for specific information that they need from blogs on the topic of their choosing. Most likely, whatever blog you have will be listed on the side or bottom of the page because it's relevant content. This way, people will find you and get to know more about your business.
There are many different strategies to boost your website traffic without breaking the bank. One of the most effective ways is by writing quality articles and submitting them to article directories that have high page ranks with search engines. You can also increase your email subscribers through contests, giveaways, or discounts for confirmation links. Your business may be listed on a free directory list online as well – check it out!
Creating a blog is another great way to attract more views because people are always looking for new information about specific topics they're interested in. Start creating content related to what you do best and watch your visitors rise!