The prosperity of your own business directly depends on your efforts. But how do you determine how effective these efforts are and which aspects of your business should be developed more diligently? In this article, we will provide you with some useful tips for growing your small business successfully.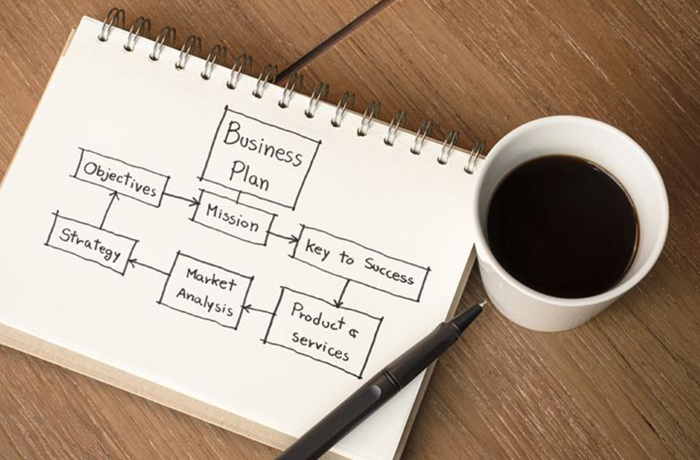 Define your Niche
In order for your business to flourish, you need to clearly define your boundaries. You need to have all the necessary information about the market in which your business operates, namely about your main competitors and their market shares.
And most importantly, you need to define your target audience. Moreover, in addition to a niche, you also need to develop your own website or product. This is one of the main things that a business idea should have. For these tasks, it is worth hiring a team that deals with software product development.
In any case, you should not rely on your own strength, as this can lead to a loss of time and budget.
Don't be Overly Optimistic
Yes, in order to achieve our goals, we all need a positive attitude and optimistic thinking, but when drawing up your business plan, optimism will not do any good. On the contrary, try to be as pessimistic as possible when planning sales, then you will not hope for a "possible" profit and will probably be pleasantly surprised by your income.
Highlight the Features of your Product
In order to quickly generate interest in your product from investors, consumers and partners, you need to show them how unique your product is and how much it differs from what competitors already offer. The more distinctive your products are, the more likely they are to be successful, because people love unique things.
Image
Your brand, whether expensive or cheap, needs a certain image that will form in people's minds just by being reminded of your company name. The reputation of your product will spread fairly quickly, your task is to create leverage for an impeccable reputation.
To do this, you should work on the quality of the goods and the corporate ethics of the company.
Delegation
Delegation, in other words, the transfer of your responsibilities to employees, is a necessary condition for the successful prosperity of your business.
If you have too many tasks, such as production, promotion and sale of goods, then most likely you will not have enough time to complete all the cases. That is why you should distribute some tasks among your staff, however, you should do this with extreme care so as not to lose control of the business.
Thus, leave yourself only the most important and responsible tasks, and transfer the routine work into the hands of your reliable employees.
Marketing
Don't underestimate such a powerful tool as marketing, which will help you increase demand and your profits. Marketing is a rather broad concept that includes many sections and techniques that cannot be applied to all industries with the expectation of the same results. Each company creates its own individual marketing, strengthens and develops it. You should do the same, after you have studied the target audience, you must draw up a marketing plan on how to influence them and increase their interest in your product.
Consider the Opinions of your Customers
Listen to feedback about your products and services, correct your shortcomings according to customer requirements. By pleasing your existing customers, you increase their satisfaction and loyalty to your brand. Thus, your satisfied customers will recommend you to their friends, acquaintances, leave positive feedback, which together will increase your recognition and draw attention to your company.
Periodic Modifications
Do not stop improving your business in any direction. You need to keep up with the times, implement new technologies and monitor the progress of your competitors.
The main thing is continuous development, which your customers will certainly appreciate. In the history of business, there are many companies that have failed due to attachment to old standards and traditions.
No one is asking you to completely change the concept of a business, just add small improvements to existing processes.
Set Deadlines
Each assigned task should have its own time limits. Without time management, it will be difficult to plan further actions. Make sure that tasks are completed on time and that time limits correspond to reality, without crazy plans to complete large-scale tasks overnight. Thus, monitoring of working hours will become easier and more efficient.
Evaluate the Work Done
In order to judge how effective your business is, you should evaluate your progress. Analyze the work you have done, evaluate how much profit or loss it brought you, how much resources and effort it took to complete it.
Through an objective assessment of your business, you can reduce liabilities and increase assets, and then create a new and improved plan of action. Each company is different and each requires a certain amount of attention.
We have described for you the basic rules for the successful development of a small business, however, in reality there are many more of them and not all of them will necessarily suit your business.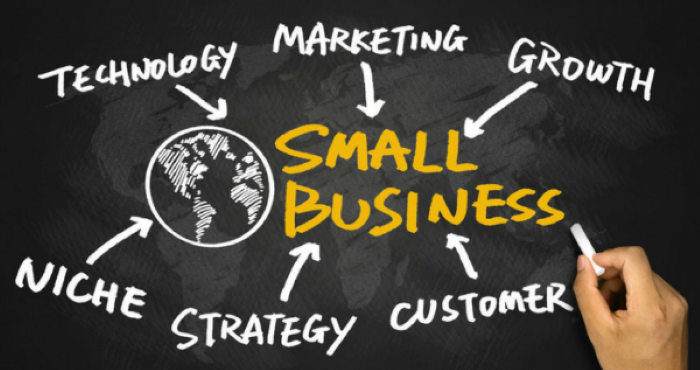 It is you who, knowing your business from A to Z, will be able to determine exactly which rules to follow.