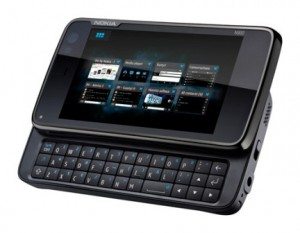 A lot of scuttle flying about regarding the new Nokia N900 Maemo "tablet". Beyond the powerful Maemo Linux OS, the N900 has a healthy 3.5-inch resistive WVGA screen, slide-out QWERTY keyboard, an ARM Cortex 8 processor, up to 1GB of RAM, 32GB of internal memory with a MicroSD slot for expansion, GPS, an FM transmitter, a 5-megapixel camera, a 3.5mm jack and a world-band cellular radio.
Nokia has spent a lot of time with the development of the Maemo operating system, which is an open source Linux-based OS. However, its "lone-ranger" personality, more specifically its OS, doesn't work well with companies developing software and accessories. This could make for an interesting problem with applications, something Apple and Android will thrive on.
The Nokia N900 will ship with Firefox, full Adobe Flash support and a panel-based multitasking system, as well as tight VoIP integration and near-total video and audio codec support. It will launch in selected European markets for about $700.