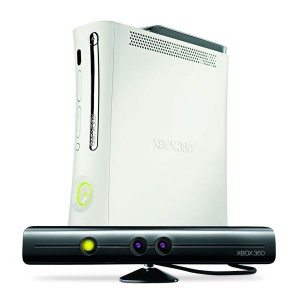 Since an initial annoucement in June from Microsoft regarding their upcoming Xbox 360 Project Natal, follow-up news has been non-existant until now. A British trade site MCV has received details from a gaming industry source on Project Natal's launch date and pricing. The source says that 5-million Project Natal's will be manufactured to go on sale in November of 2010 with a cost of around $80. It will come with around 14 games. Again this is only rumored, but based on initial announcements, this seems right on target.
Natal is Xbox's newest control scheme: a full-body motion control that doesn't require a controller of any kind.  Project Natal is a bar that sits above or below your TV, much like the Wii's sensor bar. But instead of sensing controllers, this thing has a camera, sensors and a microphone inside that lets it get an accurate sense of your space and you in it. This lets you control games just by moving around; kicking, jumping, whatever. But that's really just the start.
You can also move through menus by swiping your hands back and forth. The camera allows for fun features like facial and voice recognition. When you have it running, your Xbox will recognize your face and sign you in automatically.
[adsense]
The possibilities are exciting, reminding me of those futuristic movies featuring virtual reality machines.  Suffice it to say that the technology is here, NOW!. Creative developers are going to have at this thing, creating a whole new way of controlling not only games but what's quickly becoming the media and communications hub of your living room.
Microsoft explains it this way: "Compatible with any Xbox 360 system, the "Project Natal" sensor is the world's first to combine an RGB camera, depth sensor, multi-array microphone and custom processor running proprietary software all in one device. Unlike 2-D cameras and controllers, "Project Natal" tracks your full body movement in 3-D, while responding to commands, directions and even a shift of emotion in your voice."
"In addition, unlike other devices, the "Project Natal" sensor is not light-dependent. It can recognize you just by looking at your face, and it doesn't just react to key words but understands what you're saying. Call a play in a football game, and players will actually respond", Microsoft's spokesperson adds.
Get excited about this.  We are on the frontier of technology that is going to change the face of our reality.