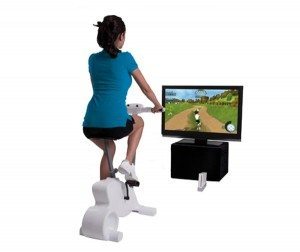 With the huge success of the Wii Balance Board and fitness software such as Wii Fit and Wii Sports Active, it was inevitable that more peripherals would surface, offering truer-to-life exercise experiences.
Bigben Interactive has come out with Cyberbike™ Nintendo Wii, and exercise bike for the highly-acclaimed gaming system. Cyberbike™ is one of two fitness games that Bigben is launching.
With Cyberbike,  you get to ride along on an actual real physical exercise bike in your living room, clearing paths and roads of sources of pollution, all the while riding along on land, sea and
air. As you progress through 18 different circuits, you'll also unlock accessories such as backpacks and new paint colours for your bike.
There are three different game modes: Fitness, Story and Multiplayer (up to four players taking turns). Bigben says that the exercise bike has an adjustable saddle and handlebars to make it accessible for all the family. The bundled exercise bike is also compatible with Wii Mario Kart™.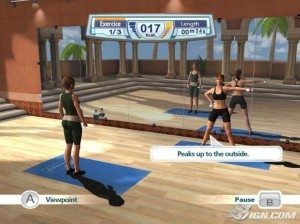 My Body Coach is Bigben's other fitness game, due to launch on 20th November. It comes complete with two 500g dumbbells, and has been developed in partnership with sports and nutrition experts. Hollywood trainer to the stars Valerie Orsoni will guide you through an extensive fitness programme, which is tailored to your age, sex, weight and physical condition. You'll even get nutrition advice along the way.
My Body Coach is designed to train every part of your body, and features a variety of exercise sessions to choose from, lasting from seven minutes to up to an hour, including warm-ups and stretches.
You can decide to follow your personal program to the letter or jump straight into the gym with a session of your choice. Set the duration and type of exercise, (muscle strengthening, or cardio training) and go! Your every movement is captured by the Wiimotes and transmitted to the virtual coach who will guide your activities from your TV screen.
With sessions from seven minutes to an hour long, warm up and stretching included, your activities are ever changing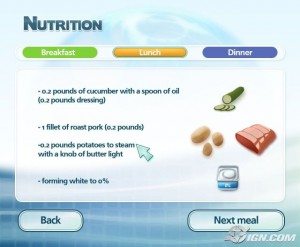 so you'll never get bored. Over 200 different movements!  A genuine customised training program, My Body Coach will train every part of your body and help you reach the objectives you set for yourself. My Body Coach is more than a video game: it's the ideal training partner for sports.
Cyberbike will hit the stores in January 2010, perfect for shedding all those post-holiday pounds. Cost not available yet. My Body Coach is available now. (www.wii.com, www.bigben.eu)