The much talked-about Xpphone, powered by an AMD computer processor, has finally gotten an official price and a series of new photos.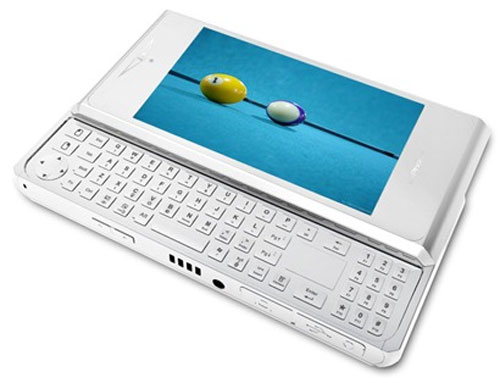 Info about the anticipated AMD phone has been slowly dripping over the last few months, but nothing had been revealed about the price. This week, the Xpphone price has finally been revealed. The company who is making the AMD handset reveals the upcoming smartphone will cost between $400-650 USD.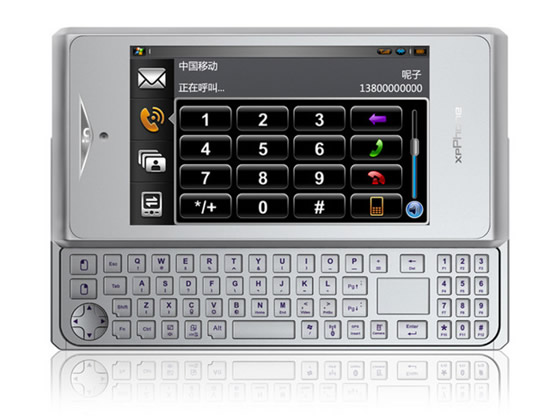 Powered by an AMD processor, the Xpphone will run Windows XP. Features include voice calling capabilities, 3G connectivity and a full QWERTY keyboard. It looks like the low-powered UMPC will be competitive with other high-end smartphones, and have a big advantage over them in terms of its operating system.Essentially you're getting a true pocket computer. No more syncing or converting mobile stuff to the PC. This is a PC!….with Windows XP onboard.
[adsense]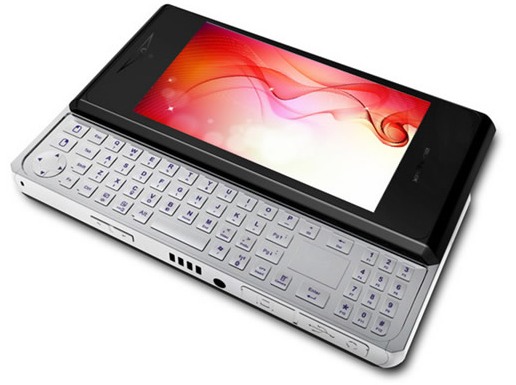 No updates on availability but here are some AMD XPPhone Specs:
*CPU: AMD Super Mobile CPU
* Memory: 512M/1G
* SSD: 8G/16G/32G/64G
* HDD: 30G/60G/80G/120G
* LCD: 4.8′ TFT Touch-screen LCD 800*480
* Operating System: Microsoft Windows XP
* Network: GSM/GPRS/EDGE/WCDMA (HSDPA/HSUPA)
CDMA/CDMA2000 1X/CDMA1X EVDO,TD-SCDMA,TD-HSDPA
* Wireless: WiFi 802.11b/g,WiMax(optional),Buletooth,Stand-alone GPS
* Camera Specifications:CMOS, 300k/1.3 Million
* Ports:1 x earphone jack,1 x microphone jack,Docking Connector
(include VGA output signal ),1 x USB 2.0, SIM Slot
* Power Management: Battery: Removable Lithium-ion
*Talk time: about 5 hours,Stand by time: about 5 days
*Real life: about 7 hours(Standard), about 12 hours(Large)
* Weight: 400g (include battery)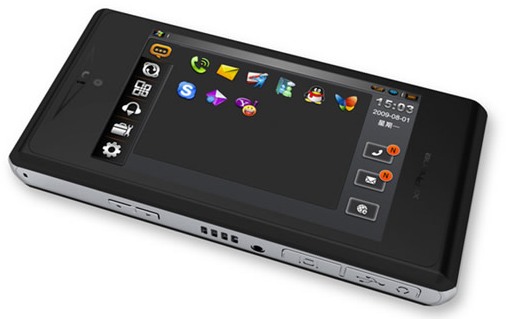 (video courtesy of MetaCafeHacker)