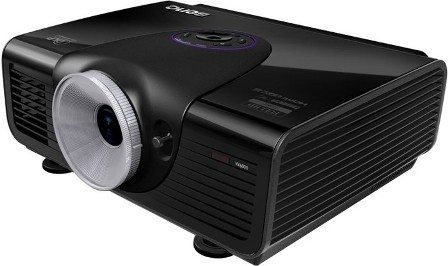 The BenQ W6000 DLP Projector is very bright, particularly for its price range. And it doesn't fall short in other categories as well. The W6000 has good placement flexibility, lens shift and a 1.5:1 manual zoom lens.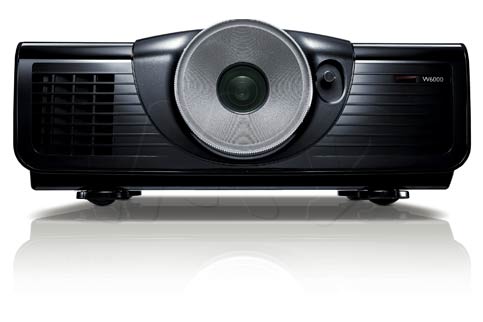 With a longer throw range zoom lens, the BenQ W6000 is a bit more compact than you'd expect and has rich colors and very good depth. It offers BenQ's version of TI's Brilliant Color, offering a nice and razor sharp image with all digital content. Black levels are enhanced with a dynamic iris.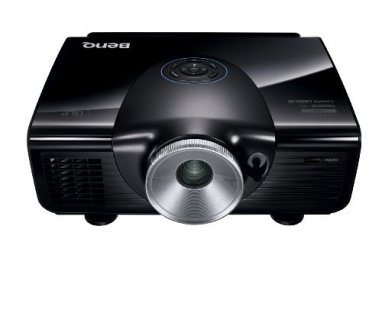 Other features include rich, natural looking skin tones and overall very good color; Extremely bright in "best" mode, brightest under $3500; Impressive black level performance using Dynamic Iris; Flexible placement abilities with good zoom range and lens shift.  The BenQ also supports an anamorphic lens, unlike its close competitors.
[adsense]
Here are some more specs:
-Technology: Single chip DLP
-Native Resolution: 1080p (1920×1080)
-Brightness: 2500 lumens claimed, over 1700 delivered, including up to 1000 in best mode
-Contrast: 50,000:1
-Zoom Lens ratio: 1.5:1
-Lens shift: Vertical and horizontal
-Lamp life: 2000 hours at full power, 3000 hours in eco mode
-Weight: 14.8 lbs. (6.6 Kg)
-Warranty: 1 Year Parts and Labor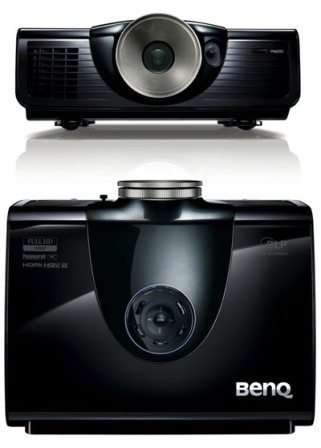 The BenQ W6000 is a steller projector, particularly for the under $5000 price category.  You may think this a salty price point, but comparable models will run you in the 10-large range.  Additionally, with its advanced features and superb clarity, BenQ is hands-down, the best value for a high-end DLP. The W6000 is available online from select dealers and online (MSRP: $3499, MAP $2799, www.benq.com)