Swing Analysis and Instruction by Leadbetter for Wii
Data Design Interactive's new "My Personal Golf Trainer" for the Nintendo Wii features swing analysis and personalized lessons by the worlds #1 golf instructor David Leadbetter.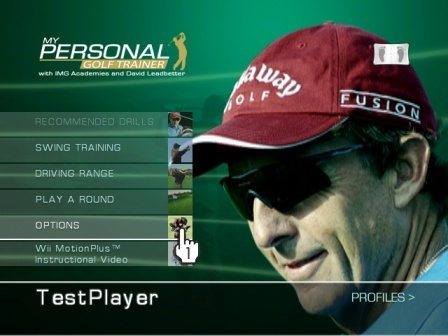 Incorporating the Wii Balance Board and the new Wii MotionPlusTM Controller, this is the first product to analyze the full golf swing in 3D space and give personalized feedback. Then, using Leadbetter's best selling 7 Steps to a Better Golf Swing; "My Personal Golf Trainer" offers instructional videos and suggests drills for swing improvement.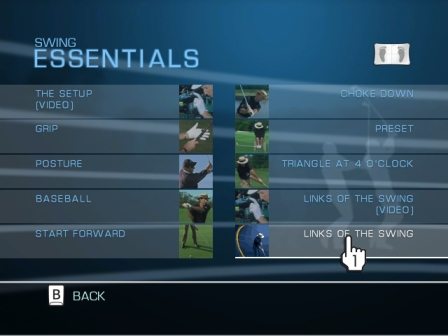 "My Personal Golf Trainer" will be available in March 2010 at golf shops and sporting goods retailers with a suggested retail price of $99. To learn more about Data Design Interactive and its "My Personal Trainer" series, visit www.mypersonalgolftrainer.com.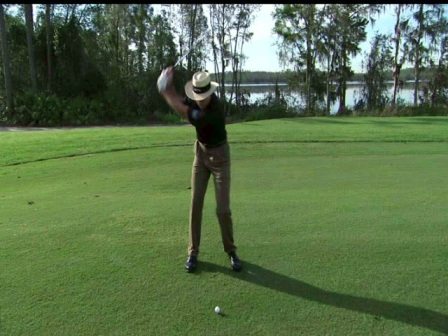 Data Design Interactive's "My Personal Trainer" series takes Wii beyond a game and transforms into a training device. Incorporating Leadbetter's 7 Steps to a Better Golf Swing, "My Personal Golf Trainer" analyzes: grip, posture, alignment, ball position, coil, swing shape, and tempo. Offering instructional videos and drills within each of these seven basics, players can improve their swing step-by-step and then graduate from training mode to the practice range and onto a full 18-hole game where after each shot the golfer has the option to get feedback from Leadbetter and suggested drills for improvement.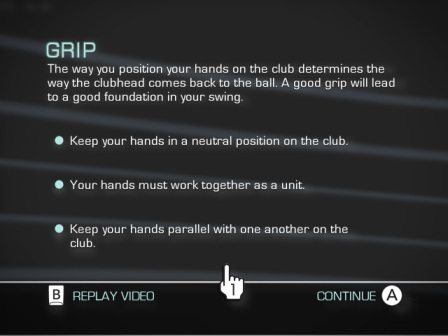 Taking advantage of the new gyroscopically controlled MotionPlus controller, introduced in June 2009, "My Personal Golf Trainer" is the first home golf product to record and analyze a full golf swing from address to backswing, impact to follow through, in three dimensions and over time. It then offers the opportunity to compare the users own swing with an ideal swing to identify areas for improvement. Swings can then be replayed in 3D so the user can view his/her swing from any angle for detailed analysis. This trainer then goes further and provides step by step corrective drills which it guides you through in an interactive process.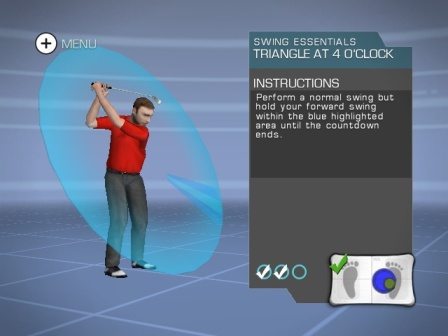 To date, a few golf training devices have been available for the home, but have only given basic feedback limited to just the impact portion of a swing. "My Personal Golf Trainer" is comparable with professional golf trainers costing thousands of dollars and similarly provides complete analysis of clubhead speed, angle and force through the entire swing process, and includes weight transfer, swing plane and tempo.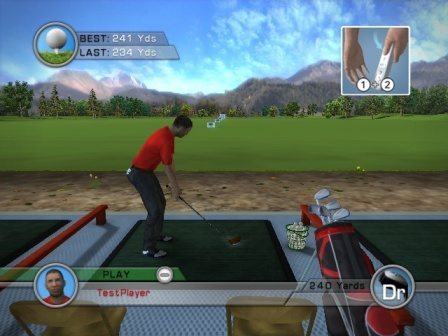 Data Design Interactive
is a leading international developer and publisher of interactive entertainment software products for Microsoft, Intel, Sony and Nintendo. The company has built a diverse portfolio of products that span a wide range of categories and target markets. The company's new "My Personal Trainer" series launches an exciting new genre in computer sports using the world's greatest sports experts to teach and guide players through real sports in the comfort of home.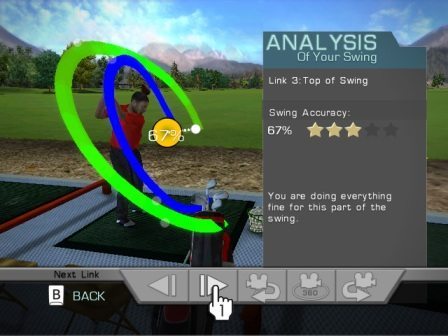 For 25 years, David Leadbetter and David Leadbetter Golf Academies have provided world class golf instruction to golfers of all ages and abilities. David Leadbetter is the World's #1 Golf Instructor and coach to countless PGA Tour, European PGA Tour, LPGA Tour and Champions Tour players. There are currently 27 David Leadbetter Golf Academies strategically located around the world in 13 countries.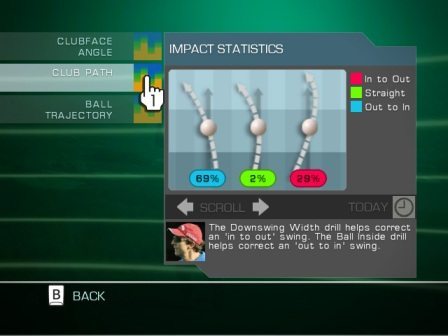 IMG Academies
is the world's foremost authority in athletic, academic and personal development. Over the span of 30-plus years, the Academy's advanced training methods have helped countless junior, adult, collegiate and professional athletes improve in sport and life by providing an energetic and inspiring atmosphere on a nearly 350-acre campus in Bradenton, Florida. Consisting of the IMG Bollettieri Tennis Academy, IMG Leadbetter Golf Academy, IMG Performance Institute, and IMG Baseball, Basketball and Soccer academies, the Academy attracts more than 12,000 dedicated athletes from approximately 80 countries every year. Through specialized training, expert coaching and customizable programs for all ages and ability levels, IMG Academies offers the ultimate preparation for life in and out of the athletic arena. ($99, www.mypersonalgolftrainer.com)