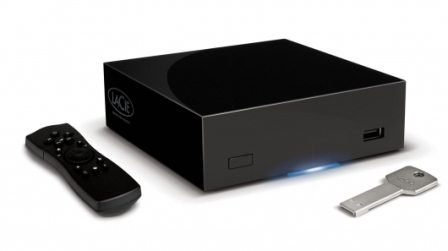 Inspired by designer Neil Poulton, the new Lacie Mini HD is a sweet addition to Lacie's Lacinema Range, and sports a sleek design with front and rear USB ports to connect media for local playback, HDMI 1.3, RCA and optical audio, along with 100Mbps Ethernet for connecting to a wired network.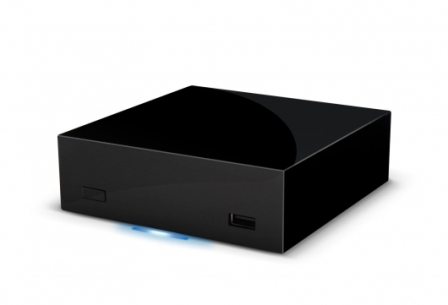 At 118x118x40mm and weighing 450g, it's one of the smallest and lightest media players on the market.  Lacie managed to stuff a 500GB hard drive and integrated 802.11 b/g/n wireless into its tiny footprint.
Popular formats are supported and codecs are already plugged in including .MP4, .MKV and .MOV along with OGG and FLAC for audio.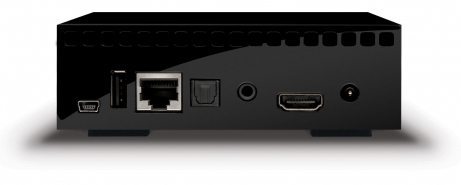 HD video can be streamed at up to 1080p and the device uses the Twonkymedia UPnP software for sharing, though SAMBA shares and other compatible software such as Windows Media Player can also be used. ($399, www.lacie.com)
Lacie Technology Featuring LaCinema Premier (older video)
Published on Feb 25 2010