Acer is blasting away this year with a ton of new products for their 2010 line-up, including a monitor that has its own media player and WiFi capabilities, a powerful gaming machine and a pocket-sized projector.
The K11 pico projector and the D241H 24-inch computer monitor are 2 new content-sharing devices Acer is introducing. The 1.34 pound, 4.8″ by 4.6″ K11 pico offers powerful portable projection that combines DLP technology with LED lamp technology for better color saturation, 200 ANSI Lumens of brightness and a 2000:1 contrast ratio as well as improved durability. In addition to integrated USB and card reader connectivity there's also a HDMI port for uncompressed digital signals and multi-channel audio.
The D241H display is a mini information hub, digital photo frame and entertainment system. Users can manage schedules and appointments, check weather and news feeds and log into email accounts without even switching on a connected computer. Whether you want to use its media player to listen to music or watch 1080p high definition videos, synchronize the family events calendar, view photos or check email or RSS feeds, the 24″ D241H can load in content directly from the internet, from a home server setup or from a variety of flash memory cards.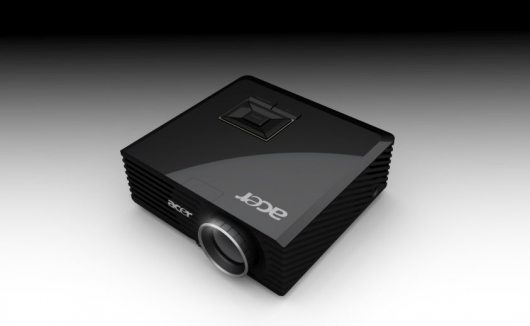 Acer's Veriton range includes the new Intel Core i7, i5 or i3 processors on the M490G, X490G, M680G and S680G series. The only difference between the first 2 models and the others is the chipset used, the former using an Intel H57 Express Chipset and the latter a Q57 Express Chipset. All systems feature integrated high definition 3D graphics, can support up to 16Gb DDR3 RAM and up to 1TB SATA HDD with RAID support and tool-less upgrading and maintenance.
[adsense]
The Acer Veriton M275 desktop PC has an Intel Core2 processors on Intel G41 Express Chipset with integrated high definition 3D graphics and audio. It can also dual boot, offering users a choice of operating systems. Rounding off the desktop solutions is the Veriton N270G, a mini-PC powered by an Intel Atom D510 at 1.66GHz on Intel's NM10 Express Chipset and capable of supporting up to 4Gb RAM.
The liquid-cooled Aspire Predator G7750 is a gaming PC with a blazing fast Intel Core i7 Extreme processor featuring TurboBoost system acceleration technology and processing enhancing Hyper-Threading. Intel's Extreme Tuning Utility promises to make overclocking a relatively simple affair and Acer's Easy-swap means that users can add or remove a drive from any one of the four SATA bays even when the machine is powered on.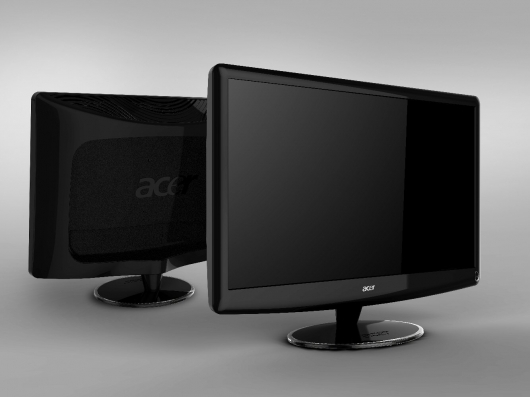 As well as a rewritable DVD and optional Blu-ray drive, the G7750 also features dual LAN technology which permits two connections to work at the same time for network redundancy and Creative THX TruStudio PC technology that works with the Creative's Sound Blaster X-Fi Titanium sound card with EAX 5.0 to deliver vivid surround sound on up to eight speakers.
Acer's TravelMate series is joined by the 15.6″ 5740 and the 17.3″ 7740 with Intel Core i3 or i5 processors on a Mobile Intel HM55 Express Chipset featuring integrated high definition 3D graphics and audio, some models are available with ATI Radeon HD5470 or HD5670 graphic solutions. Acer boasts up to five hours battery life on both models which also support up to 8Gb DDR3 RAM and up to 640Gb HDD. Naturally both wired and wireless internet connectivity options are included and on some models 3G is available. There's also a 1.3 megapixel webcam and optional Bluetooth 2.0.
The 15.6in TravelMate 6594 notebook weighs in with a choice of Intel Core i7 or i5 processors on a Mobile Intel QM57 Express Chipset with anti-theft technology and either ATI Radeon HD5670 or integrated graphics. The media bay on this baby can also be used to load in additional storage or extra battery power and opting for a 9-cell battery doubles the claimed battery life to ten hours.
[adsense]
Acer offers Intel Core i7, i5 or i3 processors in 13.3in, 14in or 15.6in flavors for its TravelMate 8×72 Timeline notebook series which handle 768p high definition resolution playback, are only about an inch thick, can support up to 640Gb HDD or 160Gb SSD and boast around eight hours battery life.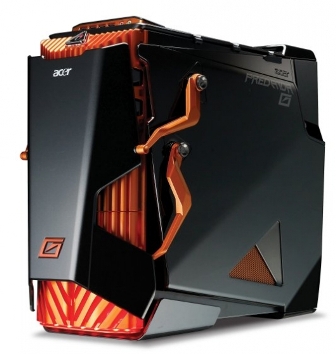 The Aspire range expnads with an 18.4″ 1080p full high definition frameless display model being unveiled in the shape of the 8942 and a 15.6″ 768p high definition frameless display model in the 5942. Both support dual storage of up to 640Gb in each slot, have a multi-gesture touchpad and optional Blu-ray optical drive, digital TV-tuner and Bluetooth 2.1.
Rounding out the line-up is the Intel Celeron 743 ULV processor-powered Aspire One 752. An extremely portable three pounds in weight and measuring less than an inch thick, the unit features an 11.6″ 768p high definition 3D display, multi-gesture touchpad, WiFi, 3G and Bluetooth 2.1 as well as Gigabit LAN and can go up to 4Gb DDR2 RAM and up to 320Gb HDD. (www.acer.com)
Published on : March 12, 2010