RIM are the latest company to be connected with a potential iPad-rival tablet, though going by BBLeaks' information you probably shouldn't hold your breath for its arrival.  According to an unnamed source, they're claiming RIM are
working on a BlackBerry tablet codenamed "BlackPad" or possibly "Cobalt", that will be smaller and thinner than the iPad but have "full BlackBerry OS compatibility and functionality."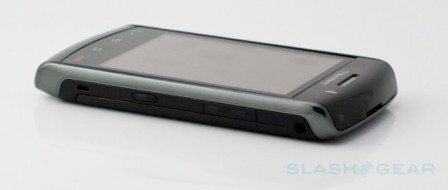 That's not, they hint, the same as running BlackBerry OS as we currently know it, and it seems there's plenty of time for RIM to polish up an alternative better suited to a larger display.  BBLeaks don't expect it to arrive anytime
in 2010, and in fact they're predicting it will make its debut at WES 2011, in roughly twelve months time.
Of course, there's no evidence beyond their source, but it would surprise us if RIM weren't at least looking at the possibility of a tablet in their future.  As we've seen with Microsoft's Courier, just because a company pumps research,
money and staffing into a product, it doesn't mean that device will ever actually reach store shelves.
Via : Slash Gear