eBay released two new free apps for the iPhone. The first app is a the eBay Seller Tool, which will allow members to easily snap a photo of a product on their iPhone camera, enter some basic auction information, and list it on the eBay marketplace. This is big. Prior to that, listing something on eBay was strictly a desktop event, requiring ActiveX and Flash. But no longer do you have to be tied down to the office to list and auction eBay goods.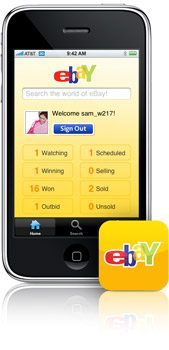 eBay's second app is a bit of a stab at Craigslist, as it's the new eBay Classifieds application. This one lets you post free ads on the eBayClassifieds.com website for local buyers. And with the recent release of the PayPal mobile app for iPhone, you can quickly pay for your items from either eBay site.
Here are some more details on each of the apps, from eBay: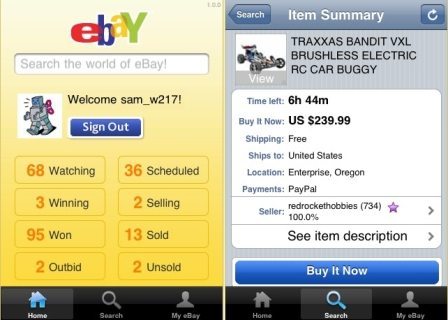 eBay Selling app:
* Point, shoot and click to list an item from their iPhones in 60 seconds or less
* Research sales trends and price ranges on eBay and list similar items for sale
* Easily and clearly view the status of items for sale
* Share listings with Facebook and Twitter social networks
* Quickly link to other eBay and PayPal iPhone apps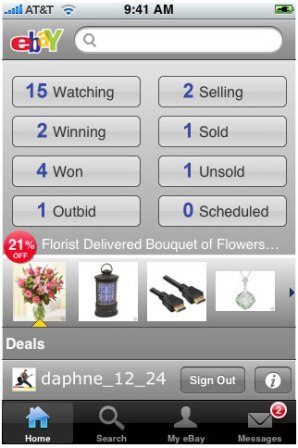 eBay Classifieds iPhone:
* Free ad postings in less than a minute with up to eight photos, either from the iPhone's photo library or its camera
* Fast and simple search by keyword, location, price range and other attributes
* Single-page ad view with reply, watch, and share features – all while on the go
eBay also announced their iPad app is available.