The Robby Garden XP is a robotic lawn mower that has a number of advancedfeatures. Those features include the ability to sense where the edge of yourlawn is without having to configure or install a virtual perimeter fence.
The sensing isn't perfect mind you as reports say that an actual distinction between grass and soil or stone is needed for example.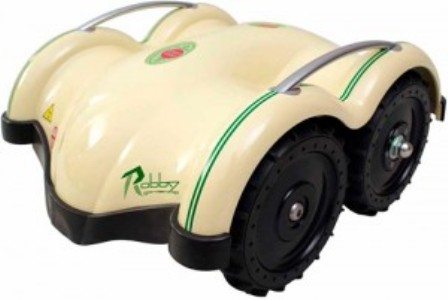 The Robby Garden XP also has the ability to shred the trimmed grass when it automatically moves around your garden and out of the grass, creating fertilizer to help improve your lawn.
To conserve power, the Robby Garden XP has sensors built in that measure the height of the grass and adjust the speed of the blades when possible.
Priced at around $2,000, it's inline with other robotic lawnmowers thathave come to market in the last decade. In fact, one of the first robot lawnmowers introduced, made by Husquvarna, debuted for around $3500. And that was in 2001. The Robby Garden XP is available at Lawnbot.
Published on May 31, 2010