PhotoFast Co.,Ltd. will introduce the iPADock at the end of September.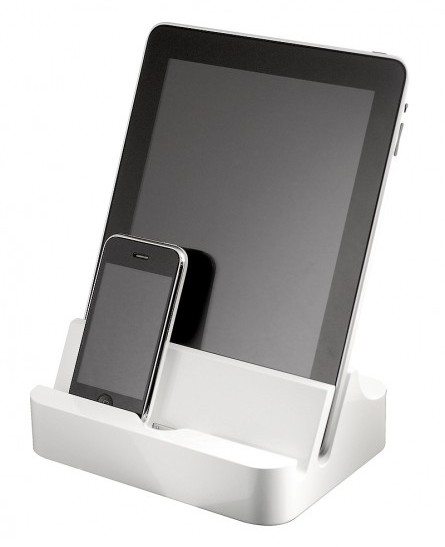 This docking station can accommodate various combinations of devices such as two iPads at once, four iPhones at once, or you can mix it up with one iPad and two iPhones. You can also use iPADock to charge up your iPods, as it's compatible with the Touch, Nano, and Classic models as well.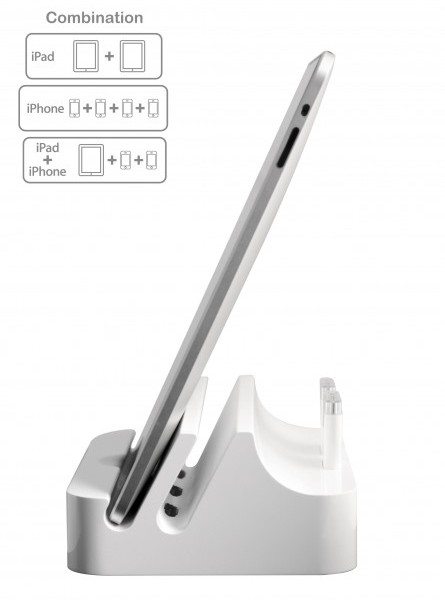 On the back of the dock are seven USB ports, as well as a connector for the iPad camera connection kit. The iPADock also supports a number of memory card formats, including SD, SDHC, mini SD, mini SDHC, micro SD, and micro SDHC.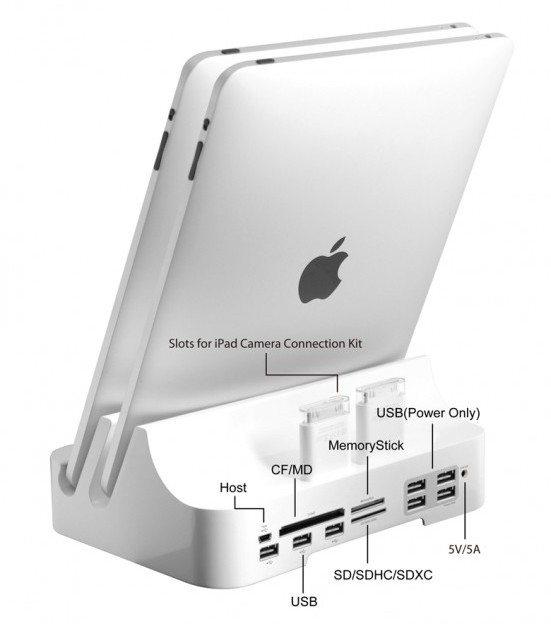 The iPADock is compact considering the number of ports it contains. It measures in at 2.7 x 5.5 x 7.5-inches, taking up very little real estate in your desk area or on your night-stand.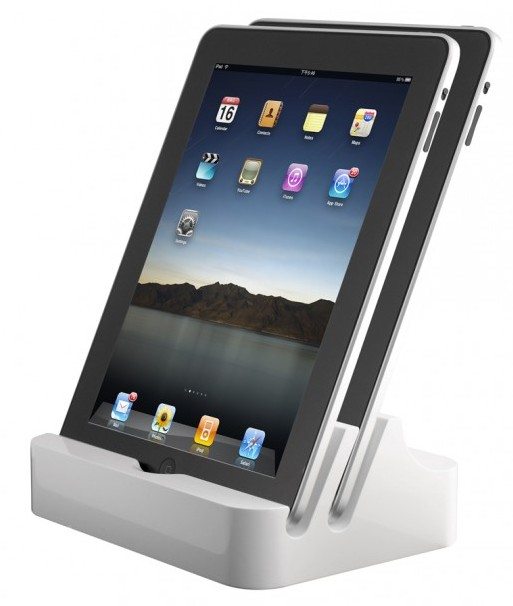 When it goes on sale in Japan next month, the iPADock will run about $70. No information available concerning stateside availability.