Google announced a new search service titled Google Instant. Google details that over one billion users use the company's search service each week. Those billions and billions of users, on average, take nine seconds to type a search query and an additional fifteen seconds selecting the appropriate returned result. Google is banking on reducing both of these times by displaying predictive search results as a user types their search query.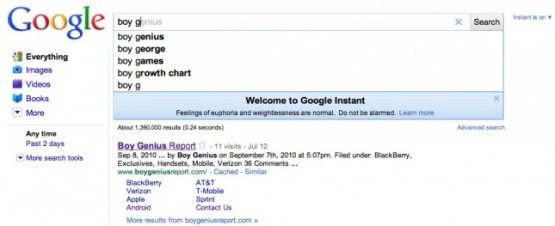 You will also be presented with several alternative query suggestions for the original string.  The feature has already been rolled out in the U.S. for all users of Chrome, FireFox, Internet Explorer 8, and Safari. Google Instant will begin to appear internationally in the U.K., France, Italy, Germany, and Spain.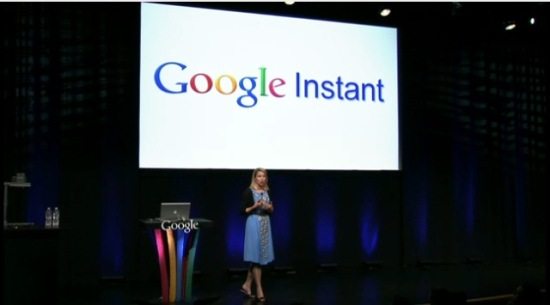 Google demoed Google Instant running on Android, and said it would come to the platform later this fall.