TravelTeq's TRIP is the perfect suitcase for a short weekender or a long excursion.  It fits in most plane's overhead compartment and doubles as a chair while you wait to board.  A pop out padded compartment, something they call the "smart kangaroo compartment", provides protection and quick access to your laptop and papers. A set of expandable legs, which provide additional seated support, are crafted of high strength aluminum and the entire box can support up to 300-pounds.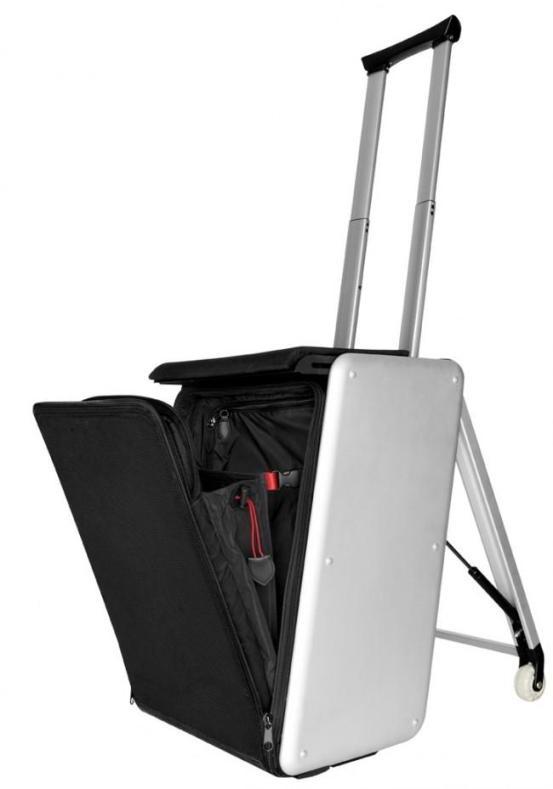 For an additional price, you can opt for the TRIP Sound, which features integrated speakers with a rechargeable battery that can also charge your Blackberry or iPhone.
The Trip and Trip Sound ships this November for €595 ($775 US) and €650 ($850 US) respectively.