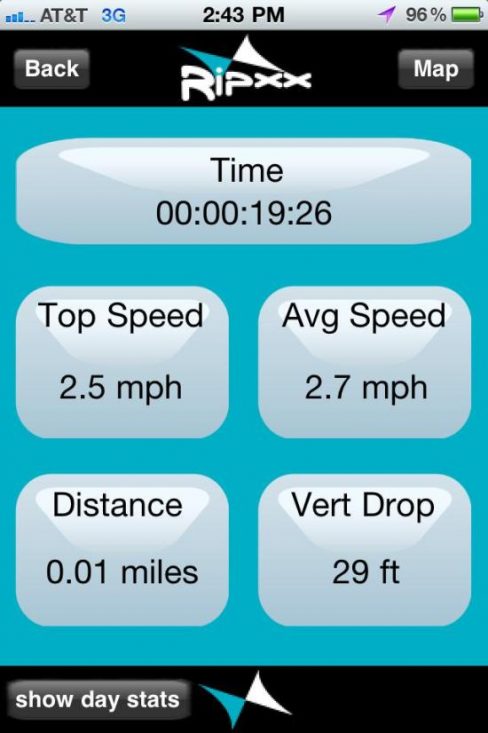 As reviewed a few months ago, Ripxx is a small 3 oz device, about the size of a cell phone, that acts as sort of a "black box" on an airplane.  It records and collects movement, "air", velocity and all sorts of other measurements for later evaluation. The Ripxx contains a suite of sensors, including a GPS tracking chip, three accelerometers and three gyroscopes. The athlete wears the device on their respective equipment during a run and it records virtually every move he makes, keeping track of location, orientation, acceleration, velocity, altitude, air time, number of jumps, turns, spins and rolls.
The company has now created an iPhone app with the same capabilities. Built primarily for skiing and snowboarding, this app turns your cell phone into an even handier gadget. It records location, time, speed, distance, and more.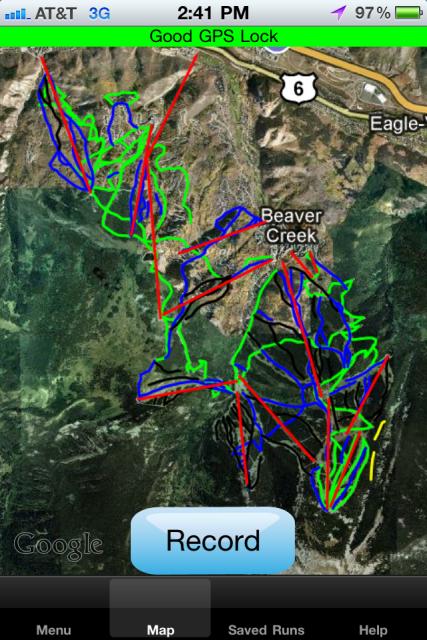 Here's the release…..
RIPXX LAUNCHES iPHONE SKI AND SNOWBOARD APP
Now you can see where you are, where you want to be,
and what you are doing during a full day of shredding.
SPRING HILL, Tenn. – Oct. 5, 2010 – Tired of fumbling with paper maps and watching them litter the slopes? Still getting lost even when you follow the trail guide? Feeling like you leave the slopes with nothing to show from a full day of action? If so, the Ripxx ski and snowboard app is the answer for you. See where you are, where you want to be, and so much more for only $4.99.
The company who brought you the original sports performance measurement device, and sponsor of Teton Gravity Research is now bringing you the ultimate iPhone ski and snowboard application. With over 200 of North America's top ski resorts mapped out and fully interactive, finding the perfect spot to shred will be the least of your worries.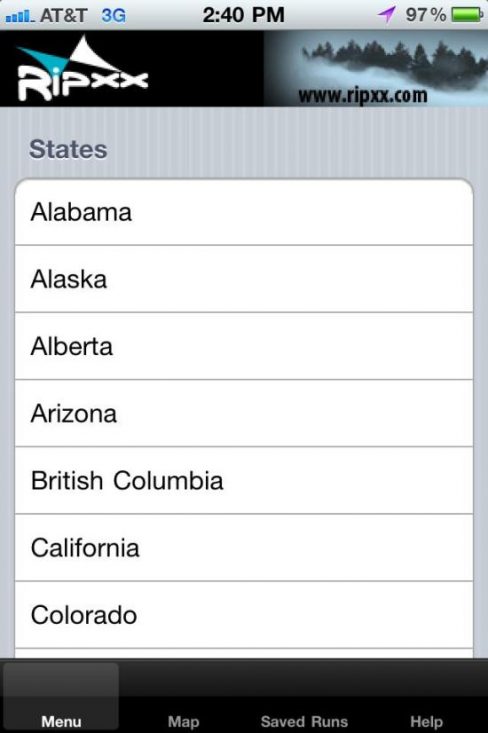 Some Included Interactive Resorts:
Vail
Whistler-Blackcomb
Mammoth Mountain
Killington
Jackson Hole
Park City
Beaver Creek
and so many more!
Not only does Ripxx tell you where you are; it also shows you what you are doing. Finally, the proof you have always wanted after a day on the powder.
Teton Gravity Research athlete, Sage Cattabriga-Alosa said, "The Ripxx is a cool device to use when you're shredding. It shows things that you have never been able to
gage in action sports. We all get to the bottom of a run and compare our speeds to see who did the best."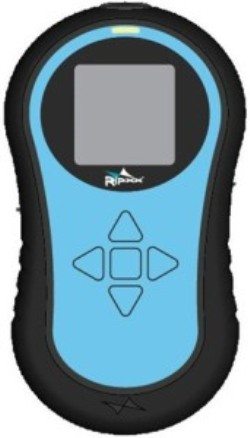 With the Ripxx ski and snowboard app you can:
Get instant feedback from your run (time, speed, distance, vertical drop)
View your exact lines interactively through Google Maps
Find trails color coded by difficulty
Save your runs and compare later
Find ski lifts and other resort options
Prove how extreme you are straight from your phone
"The Ripxx iPhone app is a super cool tool for action sports. Anyone who is pushing the boundaries and trying to throw down should have what the Ripxx app provides. I mean who wouldn't want to be able to tell their friends that they had the top speed on their last run?" said Todd Jones, co-founder of Teton Gravity Research.
For the first time ever, you can leave the slopes with proof. See where you are and where you want to be. Get the Ripxx ski and snowboard app today: Ripxx Ski and Snowboard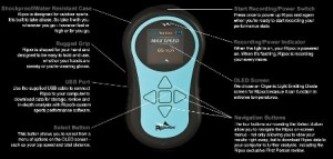 About Ripxx
Ripxx was designed by EDAS, a supplier of high-end vibration testing solutions for jet engines and other high performance industrial applications with a low tolerance for error. Basically, they're rocket scientists! The same level of technological knowhow has been poured into Ripxx. We came up with Ripxx because we love outdoor sports; skiing, snowboarding, cycling, running, motocross, BMX, kayaking, motorsports – all of it. Ripxx records your movements while you're doing what you love.