The Mattracks Powerboard, designed specifically for the snow, features one continuous snowmobile-type rubber track on the bottom that is powered by a mid-mounted 200CC 4-cycle gas engine. It delivers a top speed of 18mph.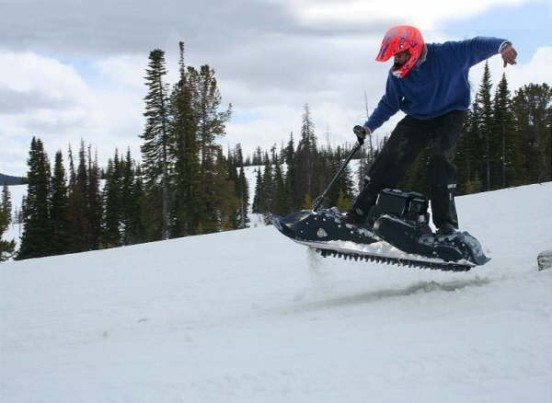 Riders steer the Powerboard by shifting their weight and carving into turns, just like with a snowboard. The adjustable-length T-bar handle contains the throttle control, and helps with leverage and stability. Spiky metal foot platforms allow for the use of any type of footwear, and don't require the rider to be clipped in. A dead man switch/tether automatically stops the vehicle when the rider falls off.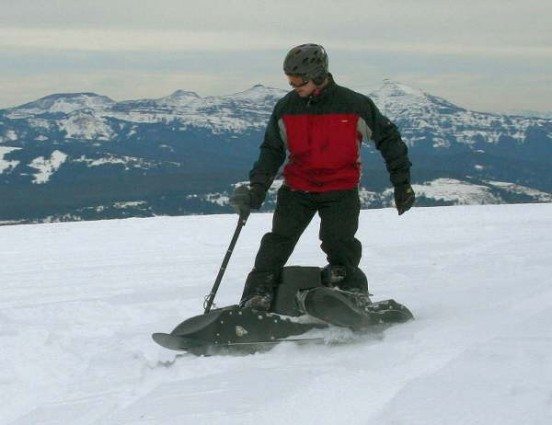 The Powerboard has a mainly aluminum chassis and a high-density plastic shell, which contribute to a total weight of about 150 pounds (68 kg). Its direct drive track features 1.75-inch (44mm) lugs in a paddle style tread, which the company claims will propel it over all types of snow. The 6.5hp engine can run for two hours of typical use on three-quarters of a gallon (2.8L) of gasoline.
The Mattrack's Powerboard is available through Hammacher Schlemmer for US$2,500.