The reasonably priced, lightweight Celestrons C6-NGT Computerized Telescope ($799) comes standard with a high quality 6" reflector, 6X30 finderscope for advanced object location, a heavy duty German-made computerized mount and a CD full of educational info and locations to the stars. The proven NexStar computer technology has a database of over 40,000 objects and over 100 user-definable objects to help the operator determine what constellation you're looking at, including a database of the most famous deep sky objects by name and catalog number.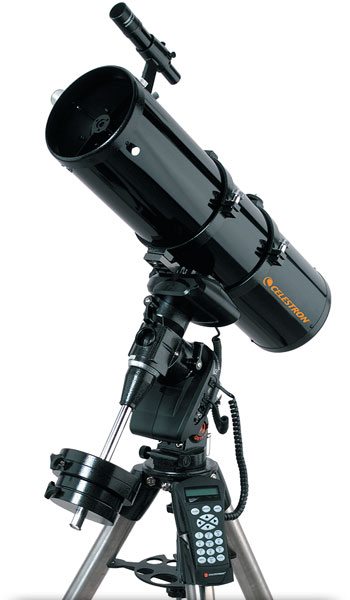 Positioned as a great telescope for beginners and masters alike, and backed by the reputable Celestron company, the C6-NGT is a great telescope that won't take a bite out of the wallet.
The Celestrons C6-NGT Computerized Telescope runs $799.