Lacie Float- Harddrive and Trackpad in one Concept
–The Lacie Float is a hard drive case with a built-in trackpad.  It's made from carbon fiber and sits on a sheet of glass providing it with the appearance that it is floating.  Once plugged in via USB (it's designed to be USB 3.0 compatible) the surface of the Float is transformed into a trackpad.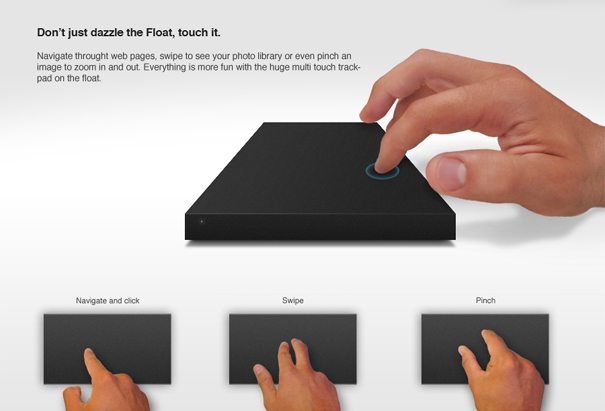 The design calls for either your standard spindle or an SSD.  But that's not all.  The glass base is infused with a set of LED lights that illuminate under dark lighting conditions.
Unfortunately, the Lacie Float is purely a concept only and doesn't seem to be officially associated with the hard drive manufacturer.
Posted 12/17/10