Sony 3D Handycam HDR-TD10
—If you like 3D, but don't want to sacrifice the ability to capture tack-sharp full HD video, Sony has a new camera, the Sony Handycam HDR-TD10 Full HD 3D, that  captures 1080p HD with both of its dual lenses — something Sony calls Double Full HD.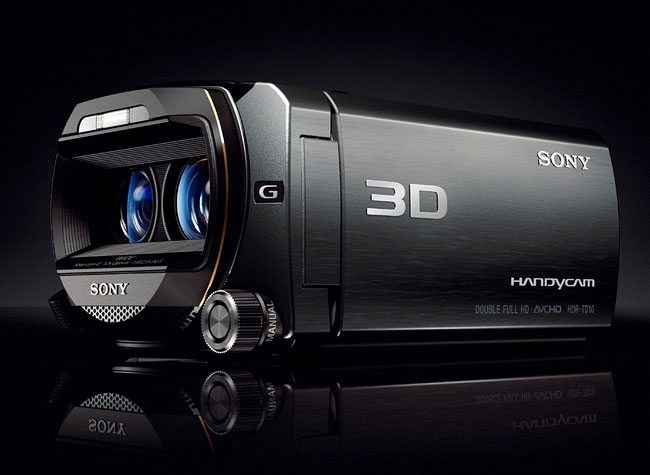 Each lens is backed by a CMOS sensor and processor along with high quality optics capable of 10x zoom and captured to the camcorder's 64GB of flash memory. Your 3D filming will require a 3D capable TV, but the built-in 3.5 LCD display can playback 3D content without the use of glasses. 5.1 surround sound capture and 7 megapixel still images round out the HDR-TD10′s prosumer features.
The Sony 3D Handycam HDR-TD10 sell for $1,499
Posted 1/14/11