Leaked slide of Samsung's third-generation Galaxy S, The Galaxy S III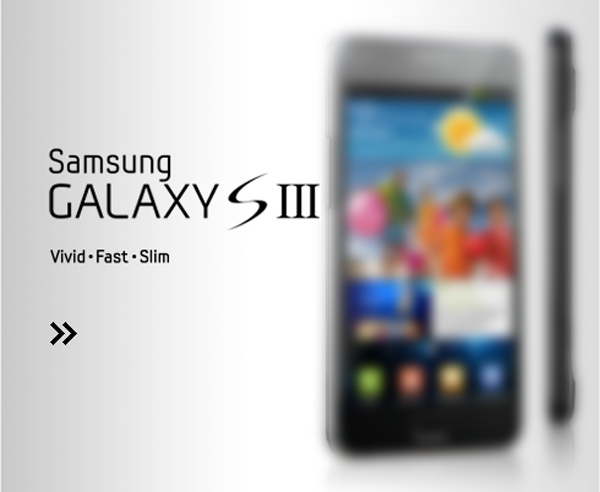 So, you're planning on getting the mac daddy phone of them all, the Samsung's Galaxy S II, which  is just rolling out in the U.S. as we speak.  Surely, Samsung is not already planning their 3rd-generation Galaxy, are they?
In the latest gadget news, there are leaks of some possible details on the device's successor, the Galaxy S III.
A couple of blogs have retrieved some slides from an internal Samsung Mobile department that lists a Samsung Galaxy III due to be released in 2012.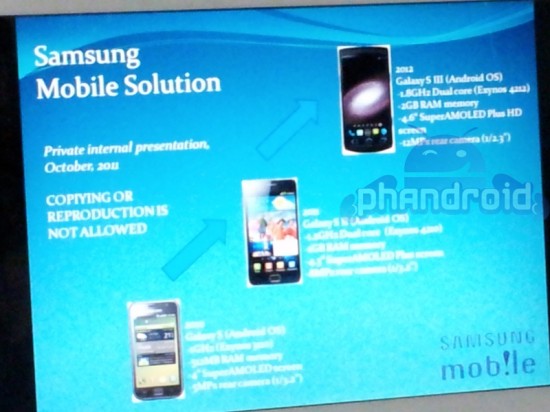 According to the slide, the Samsung Galaxy S III will feature the following:
a 1.8GHz dual-core Exynos 4212 processor
2GB of RAM
a 4.6-inch Super AMOLED Plus HD display
a 12-megapixel camera.
The source also says that the device will be thinner than Samsung's current Galaxy S II models, and will include 4G LTE support and an NFC chip.  Can't wait to see more on these new gadgets.