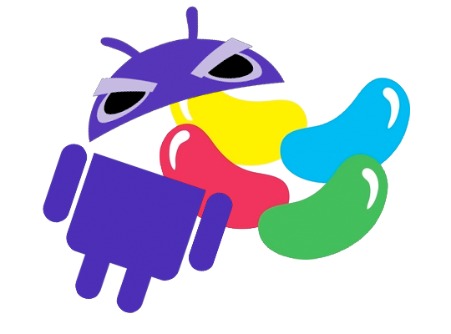 Following earlier reports that Google would be launching their next Android mobile OS iteration in the second quarter of this year, Google is now prepping Android 5.0 Jelly Bean for a third-quarter release.  Sources say that Android 4.0 Ice Cream Sandwich-powered smartphones will finally begin to roll-out in the second quarter of this year.
After a slow start, Google's latest OS will soon launch on handsets from Samsung, HTC, Sony and a number of other phone vendors. HTC has already announced its first three Android 4.0 phones, the One X, One S and the One V.  Additionally, Sony announced a couple of devices that will be released with Gingerbread, but will be updated to Ice Cream Sandwich soon after launch.  Samsung is expected to unveil the Android 4.0-powered Galaxy S III in April or May.
Subsequently, sources say that Google will unveil its next major OS build, Android 5.0 Jelly Bean. "The rapid shift of OS may not be healthy for the development of the Android ecosystem," according to an analyst.
Ice Cream Sandwich is currently found on between 2% and 3% of Android smartphones, though Google's own online version tracker puts the figure at just 1.6%.