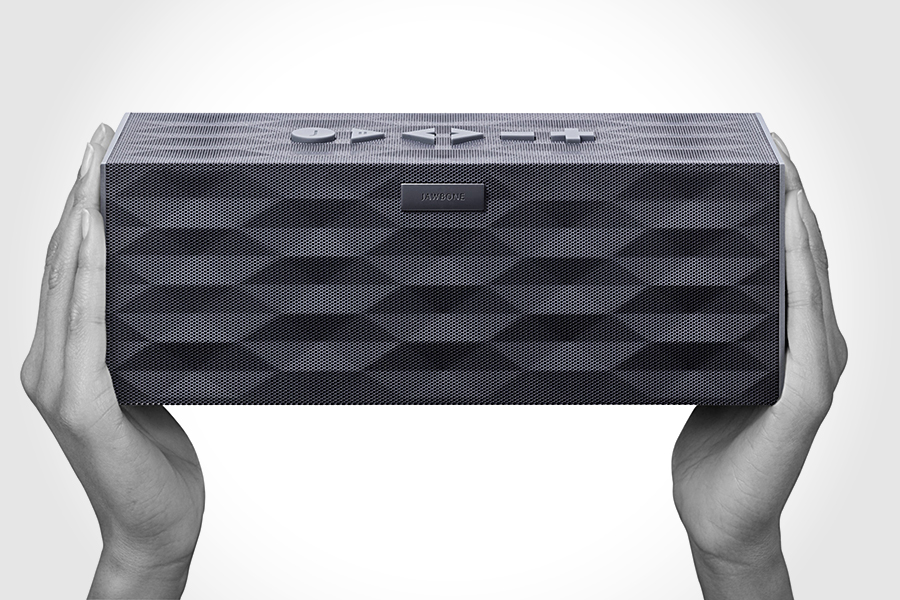 What's better than the Jambox?  How about a bigger, more powerful version of the portable Bluetooth speaker?  That's right, Jawbone just announced plans for a Jambox on steroids and it's called the BigJambox
Jawbone hasn't said how much more powerful this larger version of the Jambox is, but just based on size alone, it's clear that this version of the Jambox will be probably be almost twice as loud, which should equate to an output level of over 160dB.   Like its smaller version, the original Jambox, inside are a pair of proprietary acoustic drivers, dual passive bass radiators and a mic for taking calls via Bluetooth.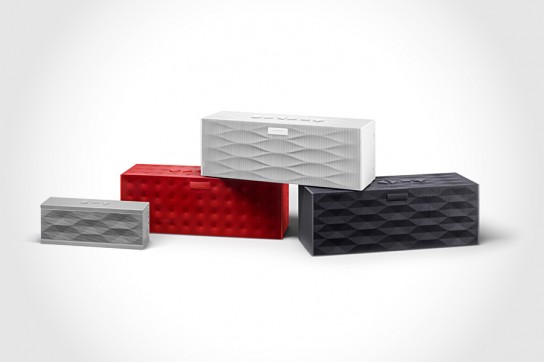 In terms of actual size, we're looking at a box that measures 10-inches long, 3.1-inches wide, 3.6-inches high and weighs 2.7lbs.  For comparison's sake, the original Jambox weighs just 12oz.  Aside from added sound to your music, the BigJambox boasts a 15-hour battery, which is 50% more than the original Jambox.  Aside from that, the BigJambox largely remains the same, coming in a variety of colors (Graphite Hex, White Wave and Red Dot). and includes a micro USB port for charging, a 3.5mm input for a wired connection and the ability to pair two Bluetooth devices to the speaker.
No word on when the BigJambox will begin shipping, but you can preorder it starting today for $299.99.
Check out the video…
http://youtu.be/91MRBRJogPw