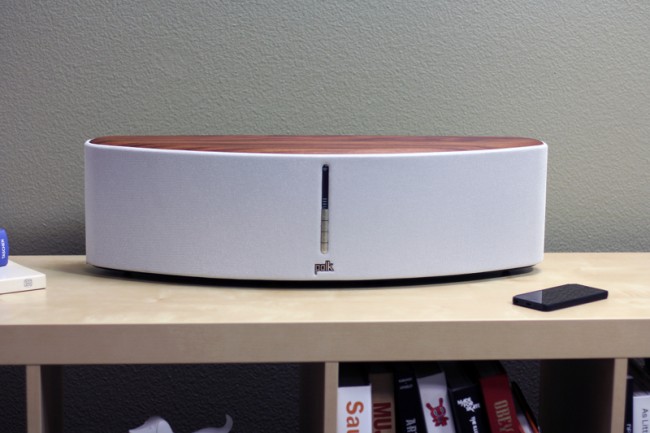 The new Polk Woodbourne Wireless Bluetooth Loudspeaker system offers style, elegance and high-performance in this 2-way sound system.  It also allows you to stream music and TV audio wirelessly, and features an all-powered 4-channel onboard amplifier for effortless clarity and volume, as well as proprietary DSP technology including Dolby Digital processing.
The Woodbourne is tight and compact, but it puts out a bold, realistic deep bass response thanks to its Acoustic Suspension Tuning and Full Complement Bass technology. Its enclosure is sleek and stylish, changing the way you think of a traditional wireless speaker. It's also gently curved for superior rigidity and more lifelike sound projection.
There are six connectivity options, including Airplay, Bluetooth with Apt-X, USB, Optical, Stereo 3.5mm and Ethernet. It comes with easily accessible front panel controls, plus advanced extended range learning remote controller. Right now it's on sale for $599.95.
Check out CNET's video of the new Polk Woodbourne….