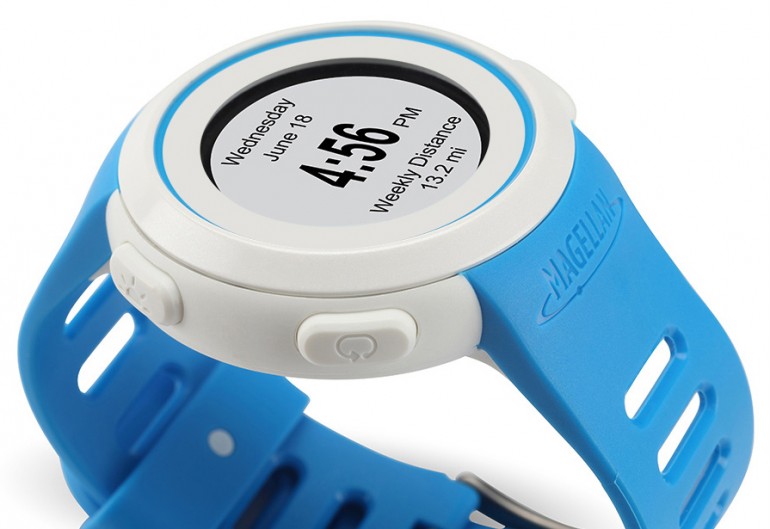 While smartwatches are on a rampage, the new technologies driving the rise of this category are becoming quite impressive. Magellan's latest offering, the Echo Smart Sports Watch, is a bit of a twist on the breadth of products we're seeing, with it's ability to stream sports performance statistics from your smartphone fitness application to your wrist in real-time.  Pretty interesting.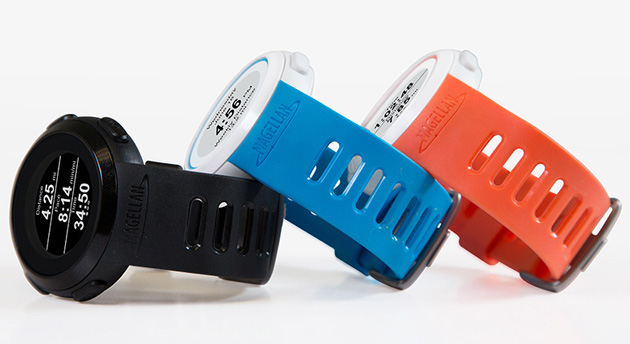 Magellan is betting the ranch that many smartwatch buyers are fitness nuts, and the company is marketing to these guys with the Echo. The iOS-compatible smartwatch tracks data for a much wider range of activities beyond running.  Other sports supported include skiing, hiking and golf.  And the good news is that, while it is a companion device for your smartphone, it still displays standalone data.
The Echo offers basic controls for music as well as support for athletics apps like Wahoo Fitness and Strava.  It also displays key performance data such as heart rate, distance traveled and time. It does connect to your smartphone via Bluetooth Smart, and this feature allows users to control fitness applications through four customizable buttons on its side.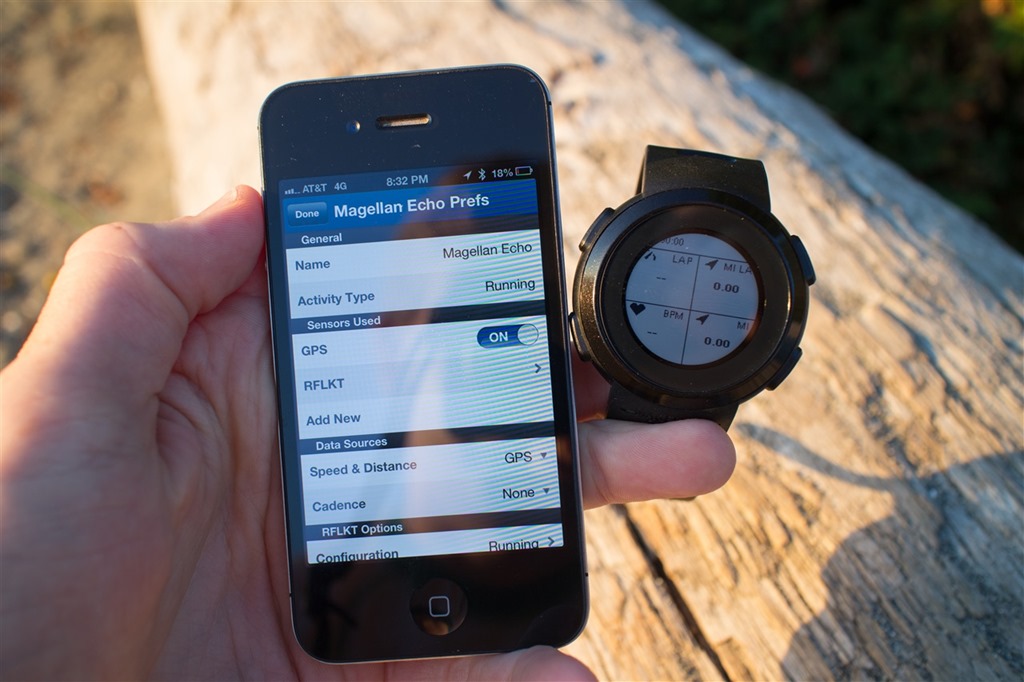 Echo App
Pairing the Echo with the free Echo app is easy. Currently it only supports iPhone. The app serves as the settings control panel, and you can control the display settings, date/time options, and see the device info. And as already mentioned, it is possible to connect up to specific apps like the fitness apps mentioned above.  It also supports MapMyRun and  iSmoothRun, with more app compatibility to come.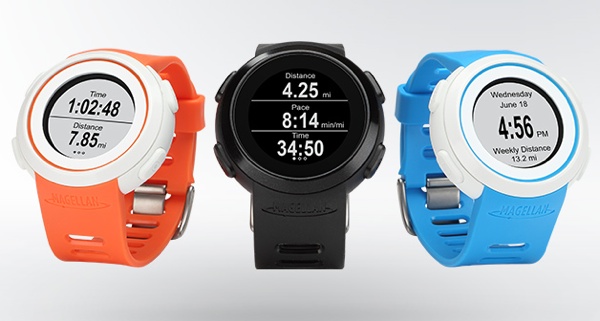 Design
Weighing in at around 1.5 oz, the Echo has a 1-inch, 128 x 128 pixel display and a water resistant rating of IPX7, so its safe to shower with, but submerging it in water for an extended period of time is a no-no. A lithium battery powers the Echo, which will last anywhere between 6 and 11 months, depending on usage.  Available in orange, blue or black,  the Echo is designed to serve as an everyday watch when not connected to your smartphone.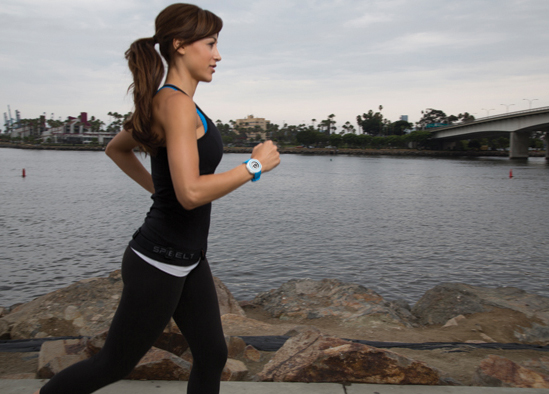 Testing
Once connected to the app, it will send some data to the watch so you can see it without having to get your phone out of your pocket.  When we used the Strava app, the data included mile pace, elapsed time and total distance.  It also features an auto-pause mode, which when you stop, the watch knows this and pauses as well.  The data is displayed crisply and cleanly, making full use of the screen.  It also has only basic information, which we liked, so when we were running, we saw pertinent data….not a bunch of LCD mumbo jumbo.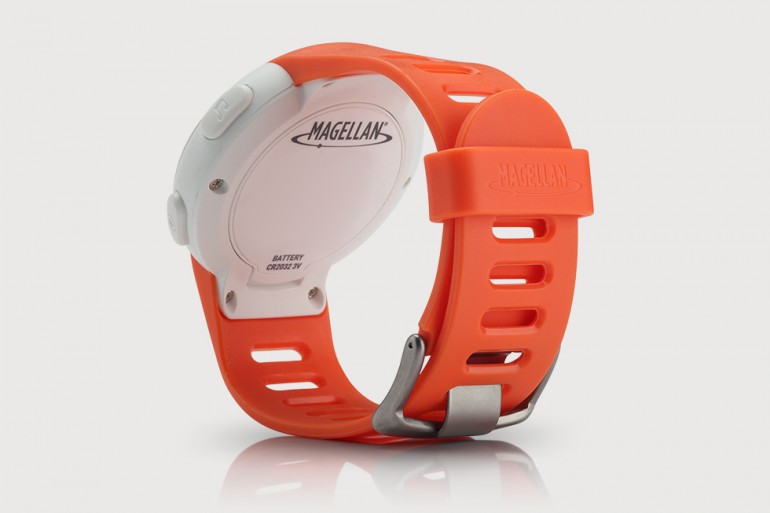 Conclusion
The Magellan Echo has a ton of potential. With a simple and open design, it's a clean, simple smartwatch, but we're looking for new features and more apps, which we're sure will be added down the road. While not even close to a full-fledged smartwatch, it does offer some basic "smartwatch" features, and it's a terrific fitness watch. We'd like to eventually see a GPS tie-in, but bottom line is that the Echo does not over-complicate things.
If you're interested trying one out, you can pick one up today for $149 by itself, or $199 paired with a heart rate monitor. Echo intends to support Android sometime soon.  Go hear for purchase details and more information.
Check out the video….