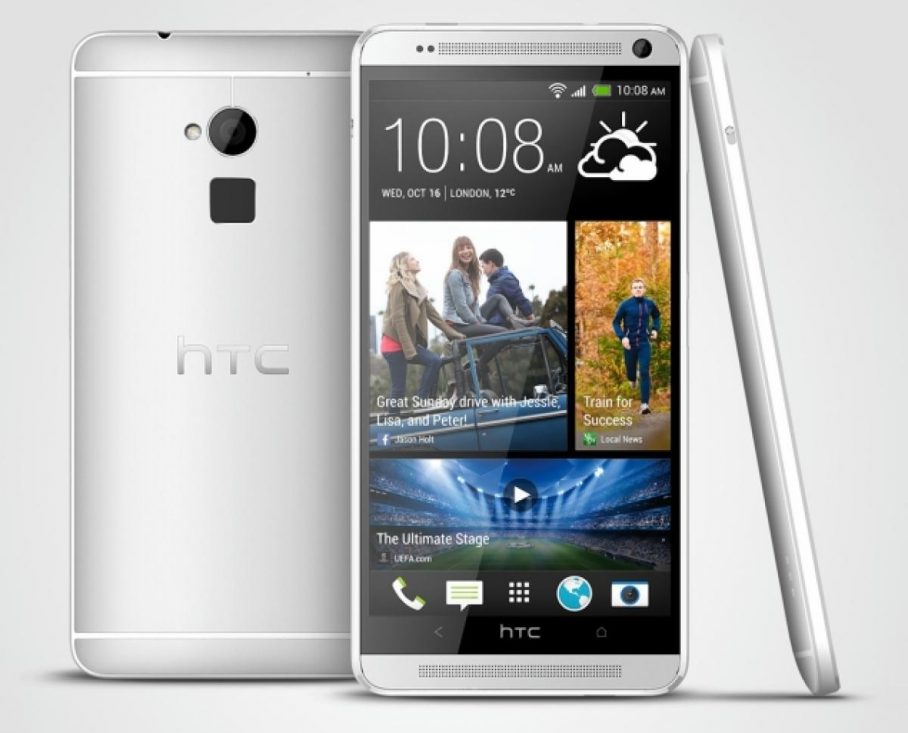 With the new Verizon One Max, HTC officially has the largest phone we've reviewed in the history of smartphones.  This thing is mammoth…..really almost too big and heavy for convenient use.  It's equipped with an impressive 5.9-inch display that's super sharp, colorful and bright, and it's the first phone to incorporate fingerprint scanning.
Big smartphones have been somewhat the flavor of last year, but with all of the smartwatches coming out, perhaps 2014 will be going completely the opposite way. Having said that, big phones, such as the HTC One Max and the Samsung Galaxy Note 3, make web browsing and video viewing a ton easier. HTC's first entry into this space is as big as they come.
The Verizon HTC One Max is essentially a much larger version of the famed HTC One, with a few changes and some added issues.  The One Max features a beautiful aluminum chassis, but without a unibody frame like the One. It still looks and feels incredibly solid and sleek, and it definitely grabs attention.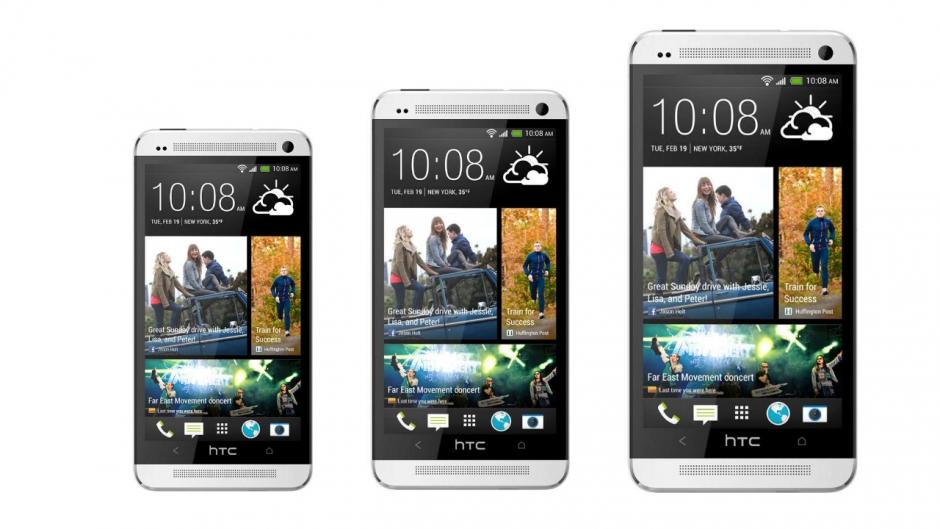 Screen
As mentioned, the 5.9-inch 1080p HD display is a marvel, with resolution and colors that pop out at you.  Text is as easy to read as a newspaper, and videos and web browsing are very enjoyable.  Still though, it's tough to handle, and you can forget about using one hand to control the device or fitting it in your back pocket. It's more than a half foot long and it weighs in at 7.7 ounces….a beast. You'll definitely notice it whenever you have it in your pocket, or even in a lighter jacket.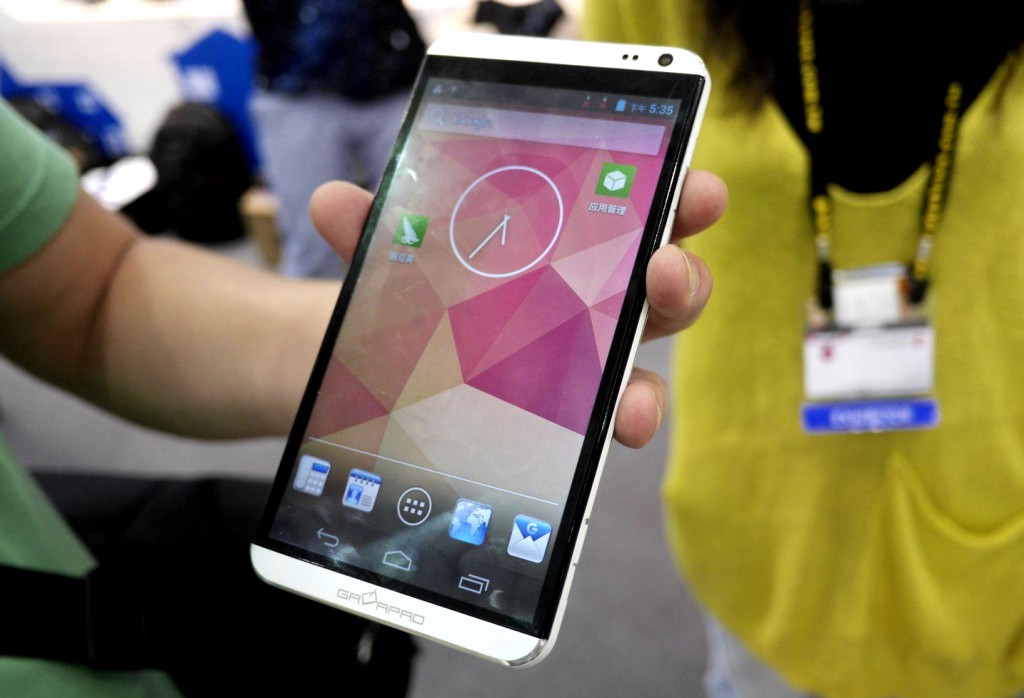 Size
The size creates other problems as well. Even though call quality is outstanding, as you would expect from Verizon, the whole calling experience just isn't user friendly or comfortable. It's like holding up a Kindle to your face. No doubt, people will wonder why you have a full-size tablet up to your cheek.  A Bluetooth headset is a good option for the Max.
Internals
Another disappointment is the fact that HTC didn't outfit the One Max with the best internals.  Rather, only a Qualcomm Snapdragon 600 processor (vs the Snapdragon 800) runs the Max.  Additionally, there are only 2 GB of RAM instead of 3 GB, which the Samsung Note 3 totes.  You'll still get some snappiness to the device, but as you load up the phone with more and more apps, we suspect you'll pay for the under-powered device through slower performance.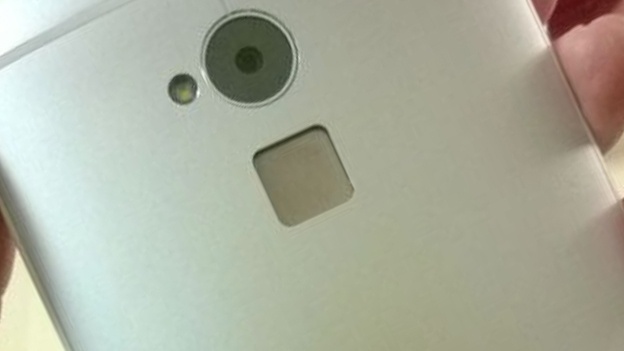 Fingerprint Scanner
The fingerprint scanner, at least in concept, is pretty cool. It's located on the back of the phone, below the camera, which is smartly positioned so that you can swipe a finger across the back of the phone to unlock the device.  During setup, the device allows you to choose the fingers you want the scanner to work with, as well as the direction and orientation of the swipe that will be recognized. While it works well most of the time, occasionally it can be challenging to locate, and you may find yourself swiping across the camera lens instead of the scanner.  Additionally, if you don't like using the scanner, you don't have to set it up as an unlocking method.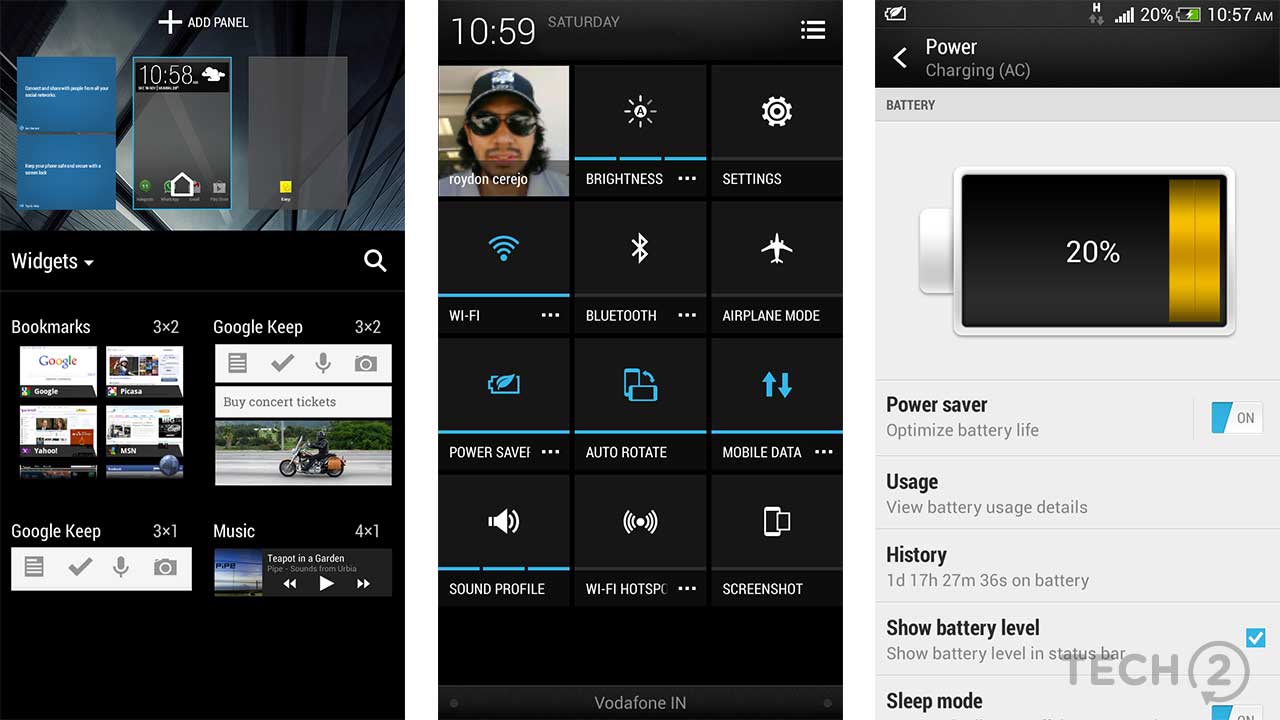 Sense UI
HTC's UI, Sense, continues to evolve, although some complain that it's way too cumbersome and unfamiliar. The Sense UI does have some good qualities about it.  It runs really big and bold pictures on the homescreen via BlinkFeed. BlinkFeed aggregates all of your news updates and social networks so all of your communication and updates are handled right when you turn the device on.  And if you don't like it, HTC added full customization to Sense, so you can essentially make the homescreen however you want it to look and feel.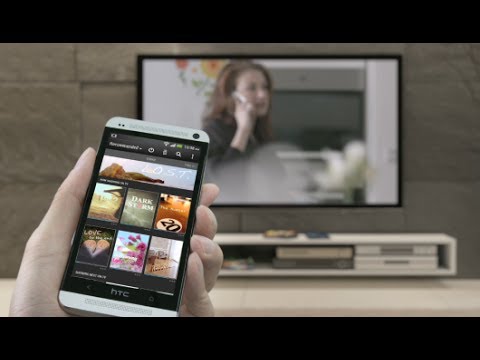 Software and Camera
HTC also adds an IR blaster so you can control your TV. It's not as good as Samsung's integrated remote, but the One Max's version does the job decently. The same could be said for the One Max's camera, which is good, but doesn't hold a candle to the likes of the Nokia Lumia 1020 or even the Motorola X.  Still though, it does do a solid job of taking photos, and the camera software is robust and useful.

Conclusion
It all culminates into a solid oversized phone that has some great features. But for some, it's way too big for an everyday usable device.  Everything about the HTC One Max is large, but it's a great first entry into the large phone category by the company.  The HTC One Max by Verizon will run you $199 on a Verizon contract, $599.99 off contract.  You can purchase it here.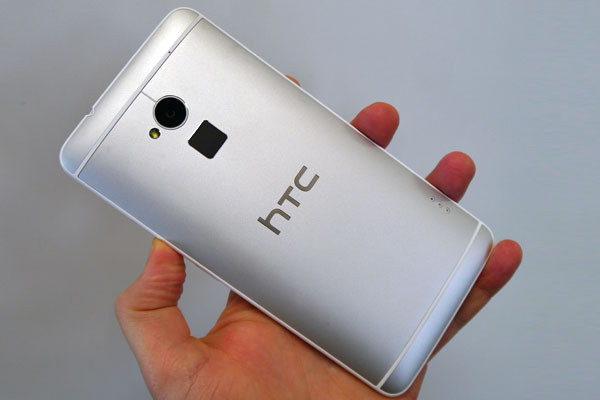 This review unit was provided by Verizon for review, and no compensation has been given for the above opinions or content
Check out the video from our friends at Slashgear…
Check out the Specs:
SPECS
Size

164.5 x 82.5 x 10.29mm

Weight

217g

Display

5.9 inch, Full HD 1080p

CPU Speed

Qualcomm® Snapdragon™ 600 processor
1.7GHz quad-core CPUs

Platform Android

Android™ with HTC Sense™ 5.5

HTC BlinkFeed™

SIM Card Type

micro SIM

Network1

2G/ 2.5G – GSM/GPRS/EDGE:

3G – UMTS/ HSPA:

EMEA: 900/1900/2100 MHz with HSPA+ up to 42 Mbps
Asia: 850/900/1900/2100 MHz with HSPA+ up to 42 Mbps
Sprint: 1900/2100 MHz with HSPA+ up to 14.4 Mbps
Verizon: 850/900/1900/2100 MHz with HSPA+ up to 14.4 Mbps

3G – CDMA

800/1900 MHz for Sprint and Verizon

4G – LTE:

EMEA: 800/900/1800/2600 MHz
Asia: 900/1800/2100/2600 Mhz
Sprint: 1900 MHz
Verizon: 700 MHz

Memory2

Total storage: 32GB, available capacity varies

RAM: 2GB

Expansion card slot supports microSD™ memory card for up to 64GB additional storage (card not included)

GPS

Internal GPS antenna + GLONASS
Digital compass

Sensors

Gyro sensor
Accelerometer
Proximity sensor
Ambient light sensor
Fingerprint scanner

Connectivity

3.5 mm stereo audio jack
NFC
Bluetooth® 4.0 with aptX™ enabled
Wi-Fi®: IEEE 802.11 a/ac/b/g/n
DLNA® for wirelessly streaming media from the phone to a compatible TV or computer
HTC Connect™
Support consumer infrared remote control
micro-USB 2.0 (5-pin) port with mobile high-definition video link (MHL) for USB or HDMI
connection (Special cable required for HDMI connection.)

Sound Enhancement

HTC BoomSound™

Dual frontal stereo speakers with built-in amplifiers
Sense Voice

Camera

HTC UltraPixel Camera
BSI sensor, Pixel size 2.0 µm, Sensor size 1/3′
Dedicated HTC ImageChip™ 2
f/2.0 aperture and 28 mm lens
Smart Flash: Five levels of flash automatically set by distance to subject
1080p Full HD video recording with HDR video
Front Camera: 2.1 MP, 88° wide angle lens with HDR capability
Front Camera: 1080p Full HD video recording
HTC Zoe™ with Sequence Shot, Always Smile and Object Removal
Gallery with Video Highlights and HTC Share
Continuous shooting and VideoPic
Slow motion video recording with variable speed playback

Multimedia

Audio supported formats:

Playback: .aac, .amr, .ogg, .m4a, .mid, .mp3, .wav, .wma (Windows Media Audio 9)
Recording: .amr

Video supported formats:

Playback: .3gp, .3g2, .mp4, .wmv (Windows Media Video 9), .avi (MP4 ASP and MP3)
Recording: .mp4

Battery3

Capacity: 3300 mAh

Embedded rechargeable Li-polymer battery

Talk time:

Standby time:

AC Adapter

Voltage range/frequency: 100 ~ 240 V AC, 50/60 Hz
DC output: 5 V and 1.5 A