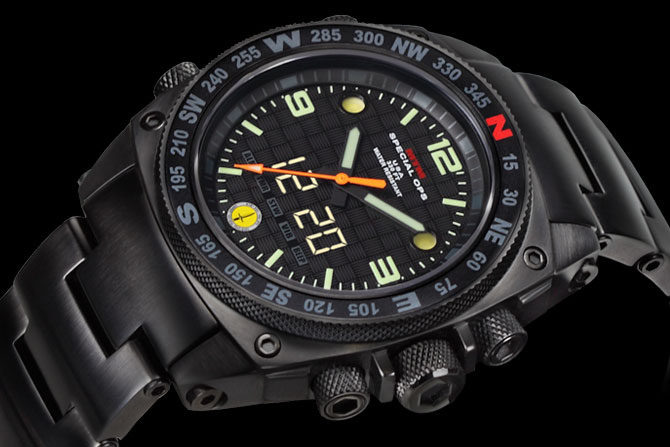 The latest Military Silencer watch by MTM is not your run-of-the-mill high-tech timepiece.  This is a hefty piece of hardware, solidly built to withstand a hit from a Mack truck, and it has some very cool features.
Not only is it "weighty", but it's thickness, measuring in at 15.4mm, makes this titanium-built watch stand out.  The MTM Silencer is definitely not for weak wrists, but it's elegant enough to wear in the trenches or at the yacht club.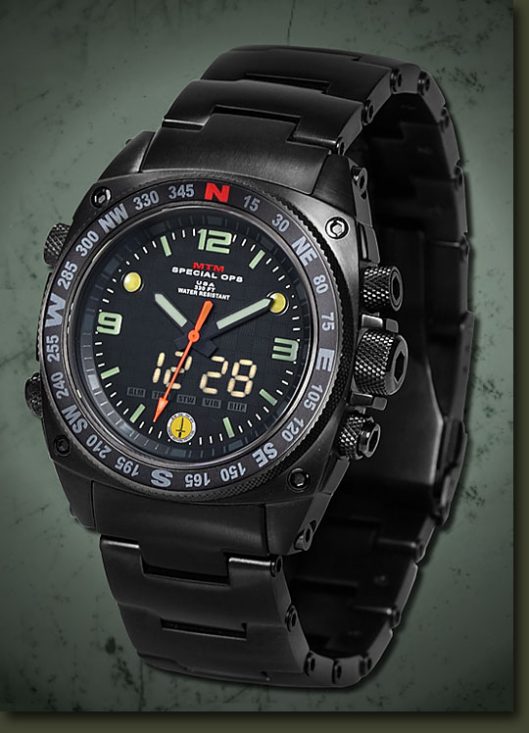 The MTM Silencer is powered through induction charging….a first of its kind.  It also has analog and digital white LED segments, which are hidden below the dial.  The analog mechanism is not connected to the digital mechanism of the watch, which is nice.  Additionally, this sucker has an included vibrating and/or silent alarm… actually 5 alarms to be exact.  It also has features such as snooze and a countdown, and the brightness level of the two white LEDs rivals a decent flashlight.  There's also a strobe mode, which can be used as a distress signal.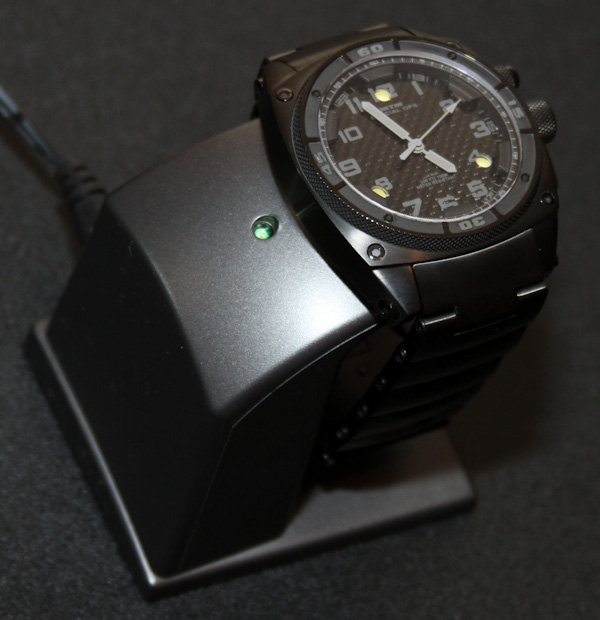 Design
As mentioned, the Silencer is gorgeous with its titanium case, and black finish. It's also available in grey as well, and the watch is put together with hex-key bolt heads ….very military-esq.  The Silencer also has a threaded collar, with a screw-down crown.  All of these industrial features makes the Silencer water resistant up to 100-meters.  Other goodies include a sapphire crystal face and 120-click unidirectional bezel.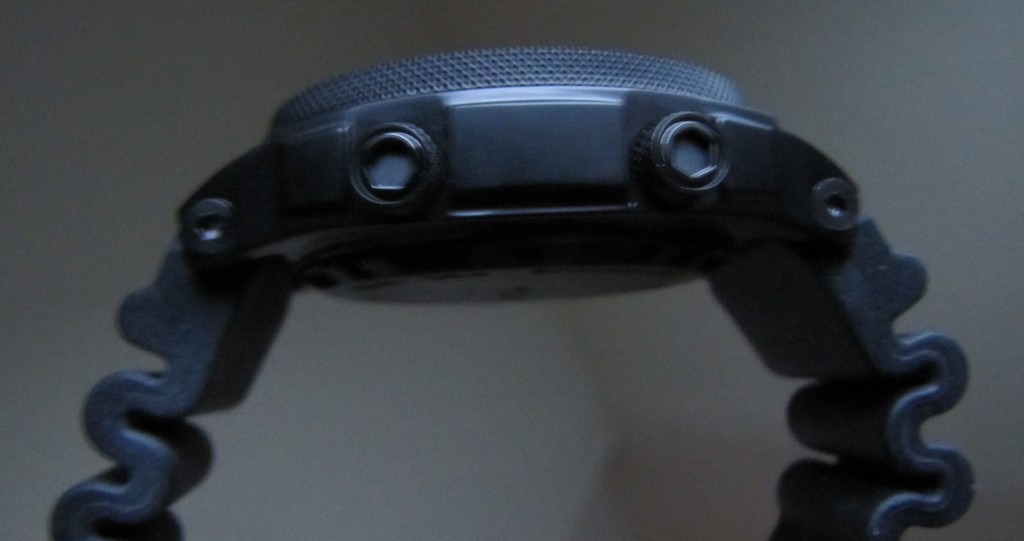 The band is a non-taper 24mm bracelet, 5mm in thickness, and contains a flip lock with push-button release and three micro adjustments, all intricately designed  with a gasket and hex-key heads holding it together. 
Lights
We sort of went over this, but it's worth mentioning again. The MTM Special Ops Silencer features two light modes unlike anything else on the market. One mode for dial illumination and one for external lighting.  Pressing the upper right button illuminates the LEDs.  It's crazy bright.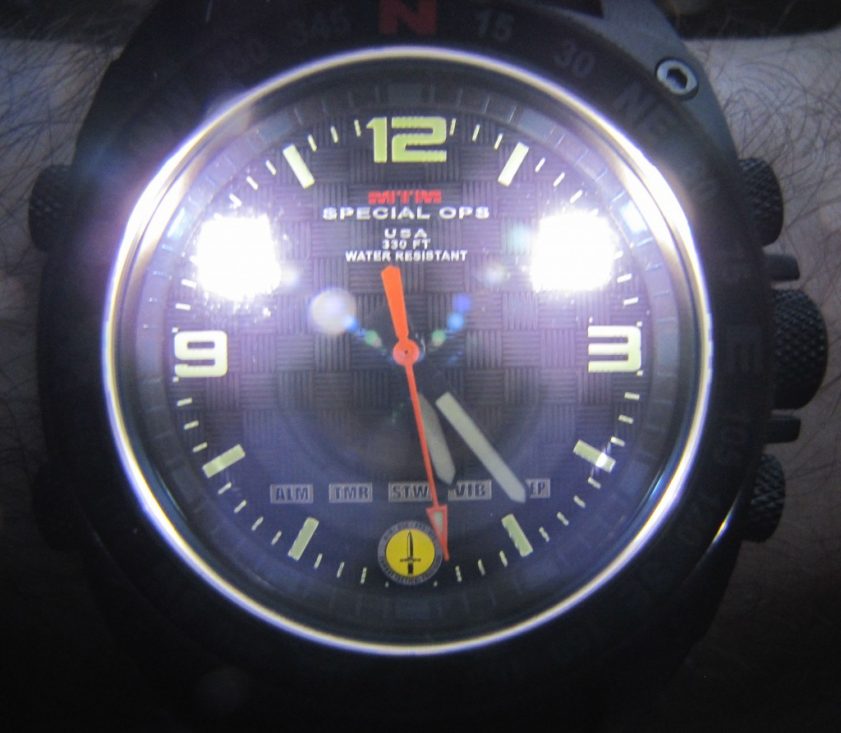 Bottom Line
I love this watch.  With the two light modes, the water resistance and the electromagnetic charging, this watch is durable, sleek, functional and a complete eye-popping marvel to look at. The Silencer lists for $895, and while the price may appear a tad salty, it's pretty damn good for a custom, military-grade, titanium and sapphire watch with induction charging.  We gave it a big thumbs up.
You can purchase the MTM Silencer at a variety of online retailers, as well as the company site.
This review unit was provided by MTM for review, and no compensation has been given for the above opinions or content
Check out the video from one of our partners featuring the digital display and inductive charging…