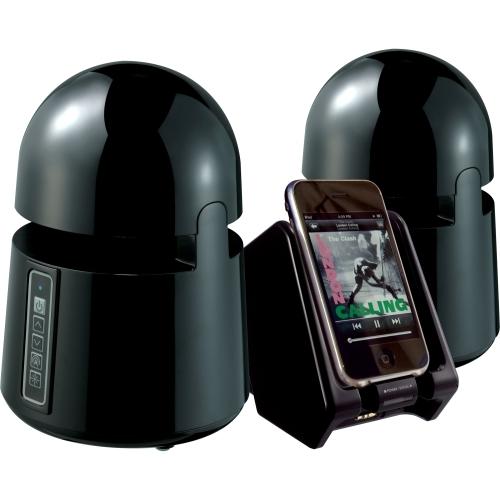 Grace Digital's latest Mini-Bullets II 900 MHz Wireless Speaker System is a water-resistant indoor/outdoor speaker kit, each box having its own wireless receiver built inside, as well as a battery compartment that takes AA batteries, (in addition to its AC power option.)  A vertical strip containing touch controls runs down one side on each speaker. These touch controls include a power button, volume Up/Down, a transmission sync and the "Mood" light control, which illuminates the speaker from within with a dim blue light.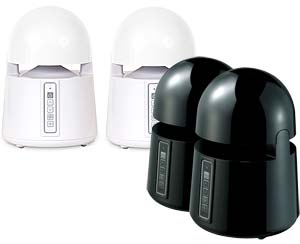 The Mini Bullet II system contains a retracting mini-jack that plugs into the headphone socket of any smartphone. The phone can then be placed on the stand, along with any MP3 player or tablet. The Mini Bullets II uses the 900MHz band which, which provides a stable signal, providing that there's no heavy interference.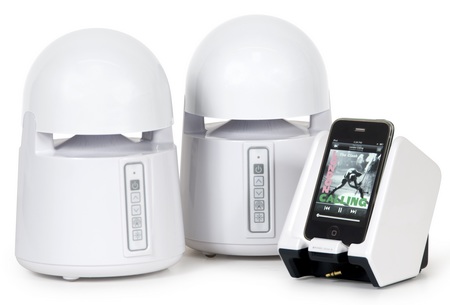 The volume levels and sound quality are above respectable, according to reviews. The Mini-Bullets II 900 MHz Wireless Speaker System combines the ease of a portable stereo playback system with wireless capabilities. They do well in both indoor and outside environments, and they sell for an affordable $99.99. Stay tuned for a full review.