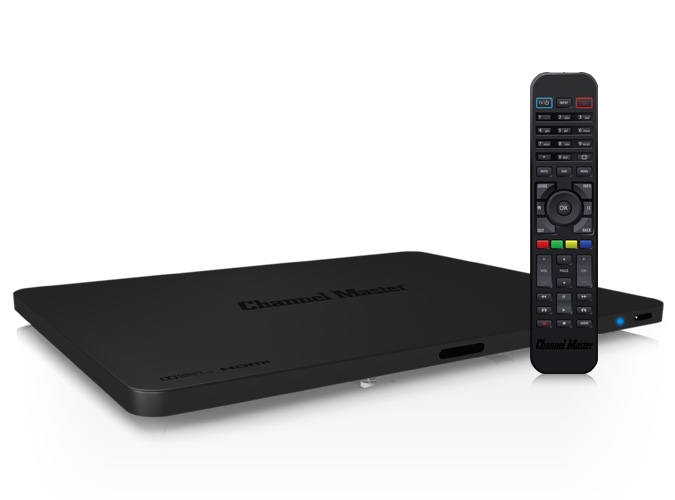 The new Channel Master DVR+ records free over-the-air TV without any subscription fees.  You heard it right, no subscription commitments.  That's pretty nice these days.  Actually, the premium program guide data is provided by Rovi at no extra charge, and the DVR+ has dual-tuner functionality, as well as Vudu compatibility so you can stream pay-as-you-go TV and movies.

The new Channel Master DVR+ runs a rather salty $250, but with it, you get excellent image quality, unlike some of the other compressed OTA solutions.  A small downside is that you need some of your own accessories, such as a Wi-Fi adapter, hard drive and antenna, and its UI is OK, lacking some options like the ability to only record new episodes of your favorite shows, but for a wireless, subscription-free solution, the new Channel Master DVR+ is hard to beat.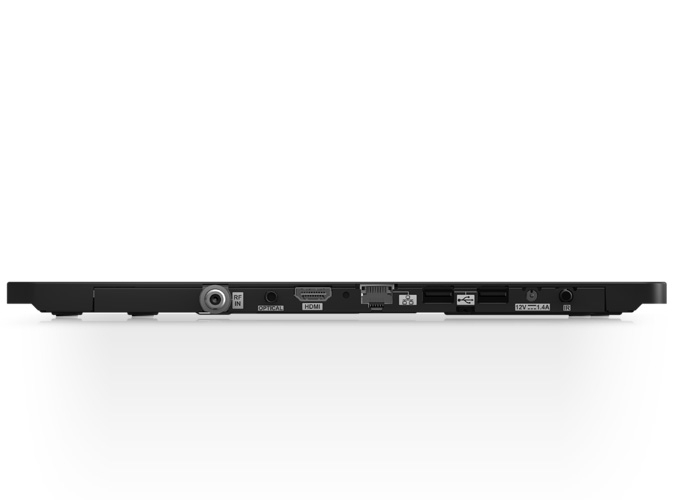 Build
The DVR+ has a gigantic 13″ x 11″ footprint, but it's super thin, and it has a gorgeous matte-gray finish. On the back is where you'll find the IR-extender port, two USB ports, an Ethernet port, an HDMI output and an antenna input. The IR-extender port allows you to hide the box itself by placing an IR extender cable in a place that can receive remote codes.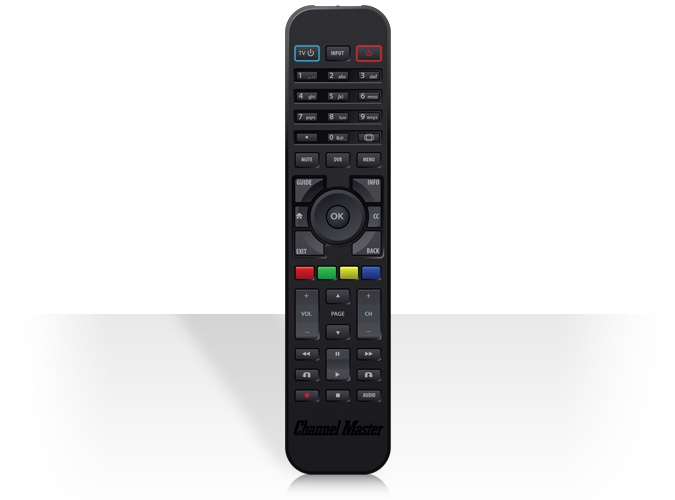 Remote
The included remote is very nice, with a a full-size desogn and all the well-laid-out nav buttons you can shake a stick it.  Additionally, all of the buttons have a nice flat feel to them, which makes it easy to use.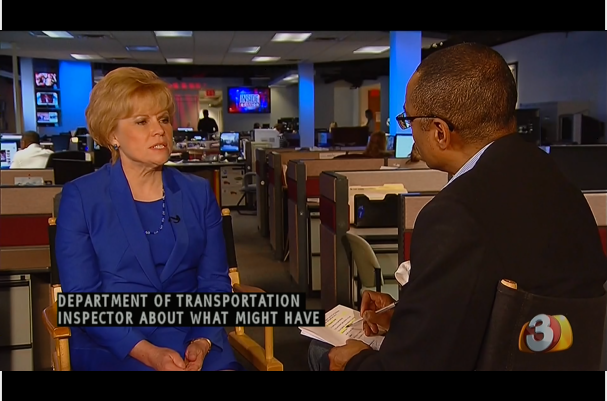 Image Quality
As mentioned, the Channel Master DVR+ over-the-air HDTV has excellent image quality. And because the DVR+ is connected directly to your TV via HDMI, instead of streaming video over your network or the Internet, there's no additional compression taking place. DVR+ image quality is outstanding.
Live TV also played back very smoothly and recordings were just as good.  Overall, we were able to watch all of our programs all the way through without any issue.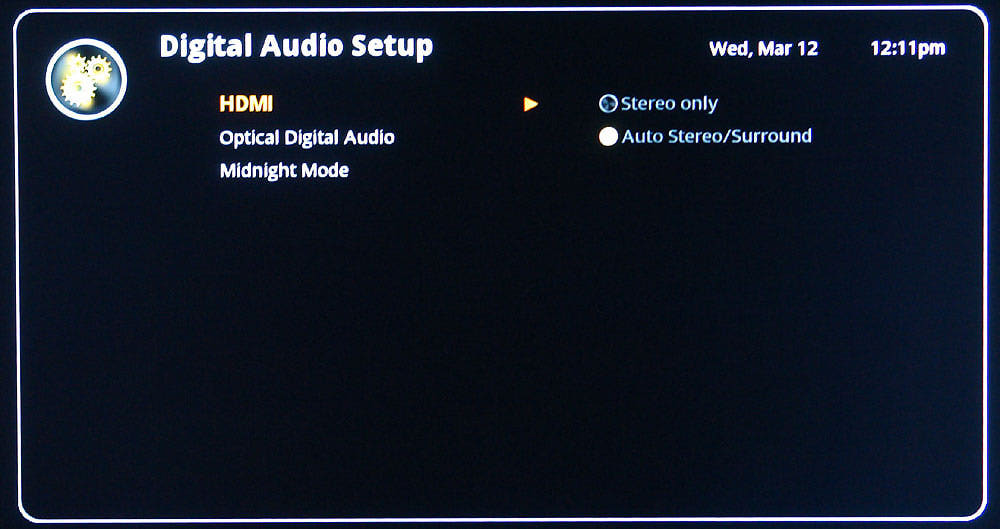 Setup
Like any of these type of products, the Channel Master DVR+ requires a little bit of setup, including connecting a non-included antenna and finding a place with good reception. The initial channel scan takes about 3-4 minutes.
Getting the DVR+ online helps with the functionality of the device, although it can function without the web.  However, you miss out on the access you get with the internet, and the 2 weeks of data and extensive guide data from Rovi.
The DVR+ also requires a USB hard drive for DVR functionality. There's 16GB of flash storage built-in, which is mainly used for pausing live TV and buffering.  There's also no built-in Wi-Fi, so you'll need to either connect the DVR+ via Ethernet or use a USB Wi-Fi adapter.  Once this all is complete, setup is a breeze.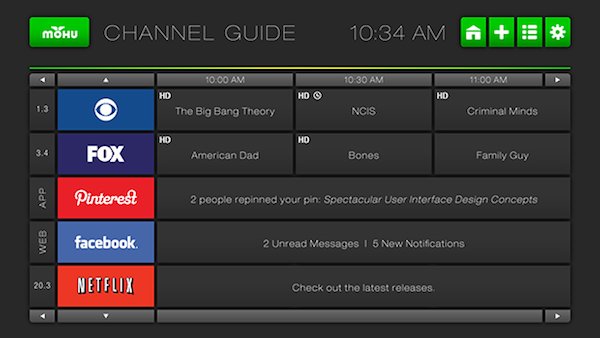 Use
The Channel Master DVR+ is primarily designed around recording free, over-the-air TV signals that it receives from the antenna. This would include all of the major networks. Additionally, the DVR+ also has support for one streaming video service, Vudu.  Channel Master says it's working on adding more services.
The DVR+'s channel grid has a familiar layout that should be easy to navigate for anyone coming from a traditional cable box. In other words, the DVR+ feels like the TV experience you're already using.  Also, the DVR+ has dual-tuner functionality, which means you can watch live TV while recording another program on another channel, or even record two live programs while watching something else off the DVR — all from a single antenna.  It's also child's play to record programs. Simply select the program, and push the record button.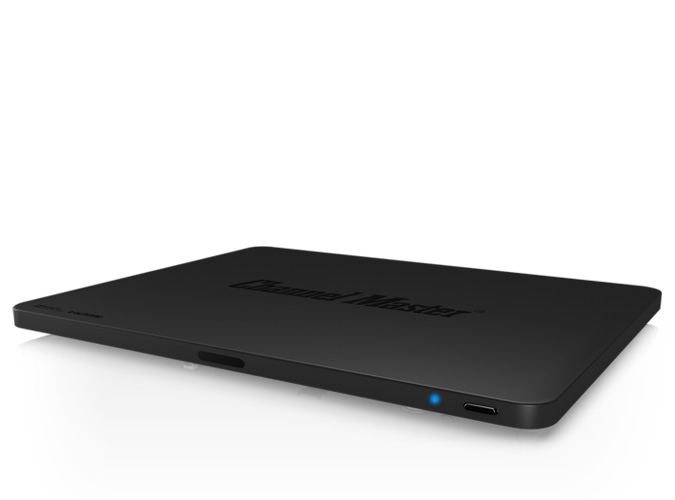 Bottom Line
The new Channel Master DVR+ isn't mind-blowingly advanced, but it gets the job done. It's also probably the best device out on the market in terms of an easy transition from cable box to a media player. The DVR+ will get better with firmware updates, but it's already a great option for wireless media players at a very affordable price.
Check out the video from the company…
http://youtu.be/p_3BJVtuii4