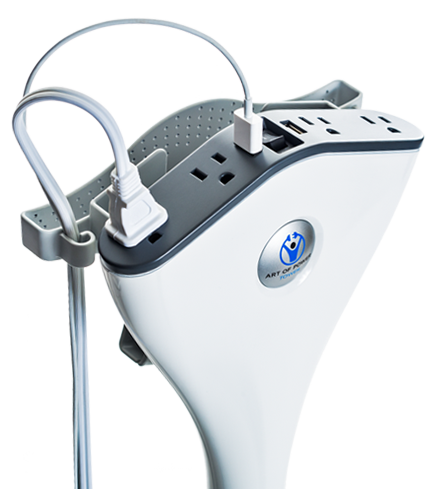 If you have clutter and safety problems with your charging cables and other electrical wires around the house, check out the new Art of Power's TOWER.  At around 3-feet tall, the TOWER freely stands anywhere you want, thanks to its weighted base to keep it from tipping over. It also contains a 6-foot shielded AC cable, and the top of the unit itself is flat and right angled, which means it can fit behind a bookcase or in an awkward corner.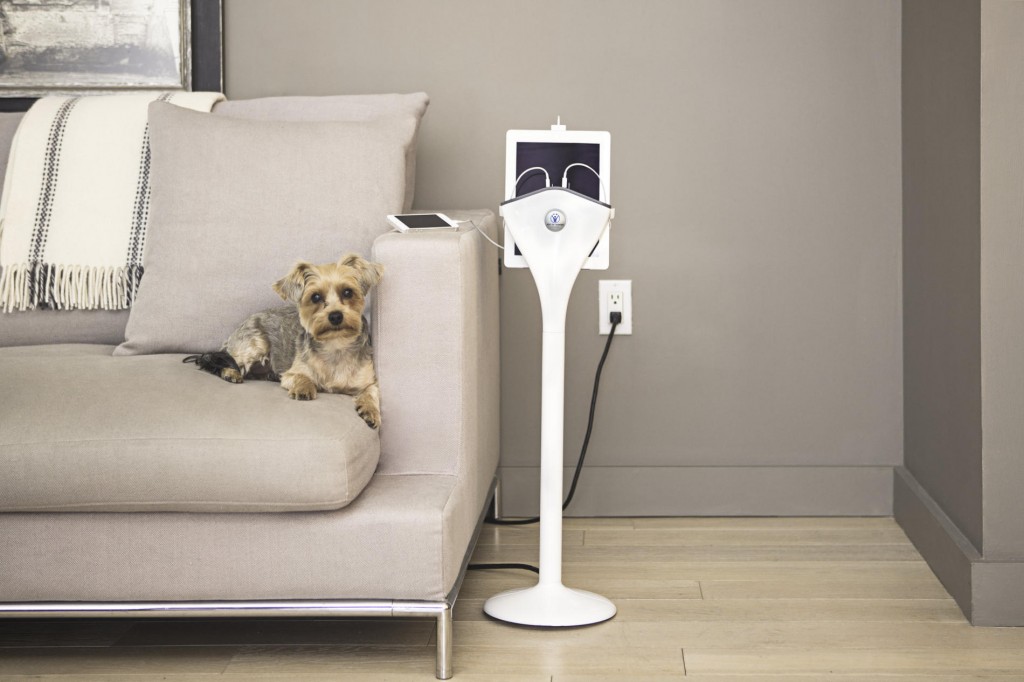 Once positioned, the TOWER takes those power cables you have off the floor and condenses them into a single and controllable area. At the top, you'll find 4 AC outlets and 2 USB sockets, all aligned in a row for easy insertion. Also included are surge protection, EMI and RFI noise filtering, and a resettable 15amp/1875 watt circuit breaker.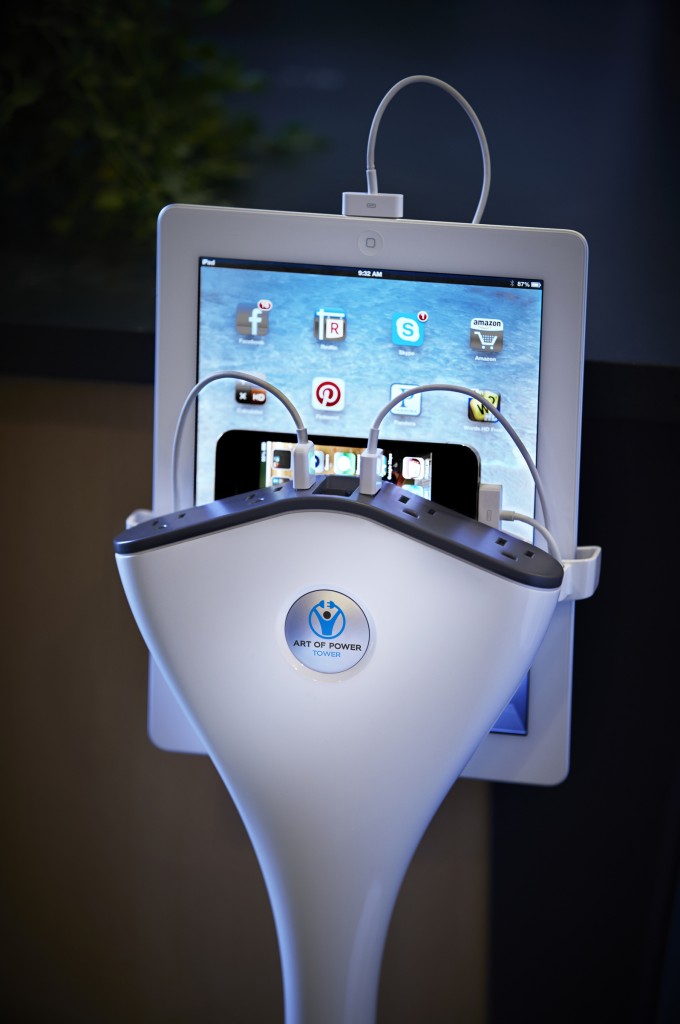 It also includes a cradle for tablets and other mobile devices, providing a a secure holding station.  Two blue LED lights on the TOWER's front shows you that both surge protection and grounding protection are active. The TOWER is an attractive alternative to ugly cables on the floor, combined with sophisticated technology and design.  Additionally, you don't have to bend down to reach it, which is a plus.

The Art of Power Tower runs $99.00.