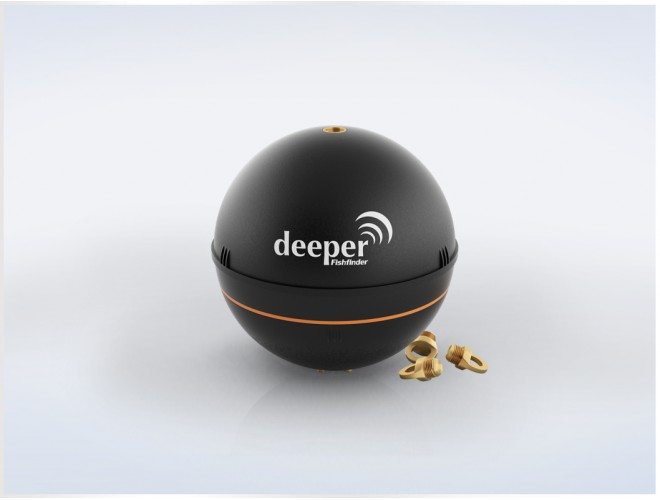 The new Deeper Smart Sonar Fishfinder works with your smartphone or tablet, and it'll show info about not only where the fish are, but also the pond bed, water temperature and any rough water terrain and obstacles in your boat's way. It displays this info on your device's screen, making it very helpful to catch a boatload of fish.
The Smart Sonar works depths from 0.5m to -10 m (-130 feet) and uses a Bluetooth connection to provide you with all the info. Simply attach the Deeper device to your line and you'll get back instant information about fish, temperature, depth and more from anywhere you cast.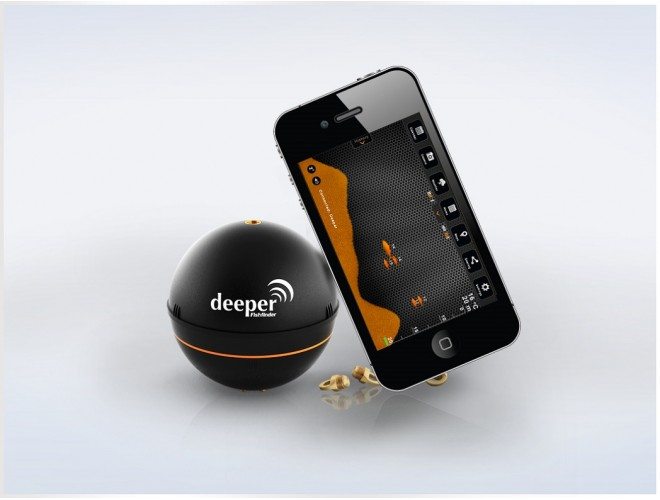 Its two beam tracking abilities provide a wide area of precise and accurate coverage, including fish, structure, detail and bottom profile. The wide beam provides ample search area for fish, bait fish and structure. It's compact and lightweight, and works with both iOS and Android.
The Deeper Smart Sonar Fishfinder sells for $235. Stay tuned for a full review…