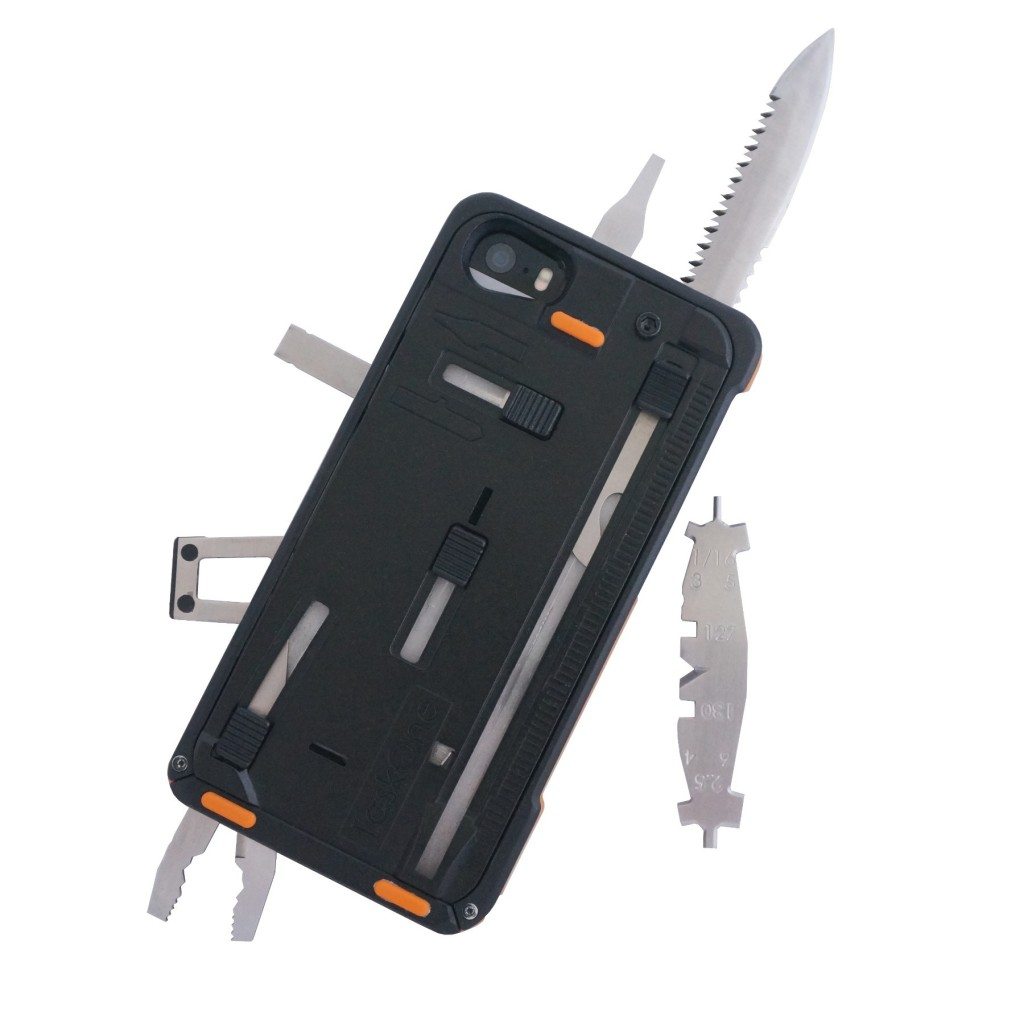 Task Labs has rethought the iPhone case in a major way, marrying functionality with Swiss-army-like skills.  Their latest TaskOne G3 iPhone 5 case is a hell of a lot more than a phone case. Need a screwdriver? No problem.

Swiss Army Style
There are 22 tools built in to this puppy. Need a small flathead screwdriver? Or a medium-sized Phillips? It's there. What about pliers, a wrench or a pair of wire cutters? Yes, and in varying sizes. Having a ruler doesn't hurt, nor does the all-important bottle opener. Plus there's always a need for a serrated knife, a reciprocating saw blade and a wire stripper. Some of the tools lock in place to use with the case; some are removable; some give you the choice of whether to use them in or out of the case.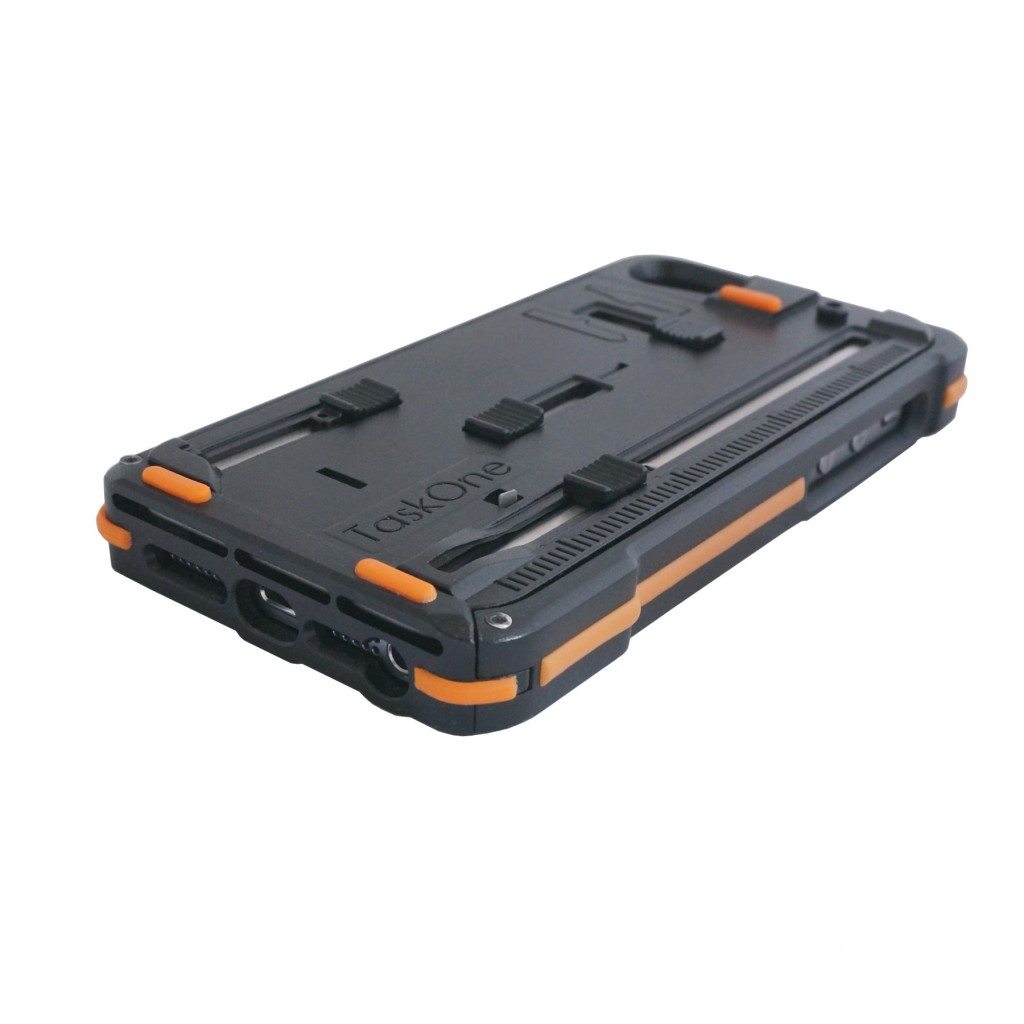 Each tool is accessed by a tab on the back to eject them out like. Move them back when you're done.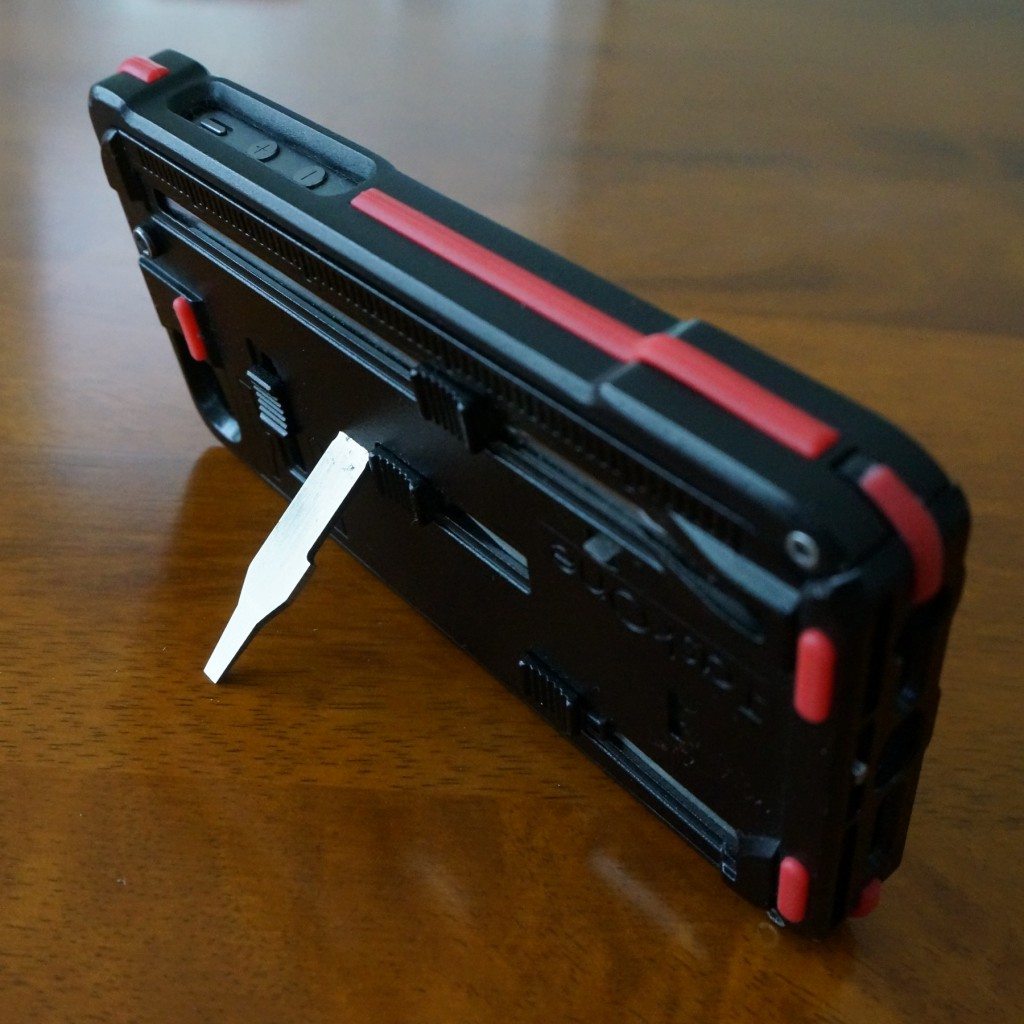 Sturdy and Functional
The TaskOne G3 has three layers of protection, consisting of polycarbonate, rubber and aluminum. You can turn the case into a horizontal or vertical kickstand (using the small screwdriver and a slot on the back). Its design lets you use the tools without damaging the phone's screen, but beware, the TSA doesn't allow knifes so the airport's one place you can't take it to if you intend to get on a plane.
Don't Be A Tool – Use Them
While the TaskOne G3 tools aren't made for heavy use, they are made of steal and they're ideal for small repairs. It's like having a small tool kit in your pocket. Check out this video: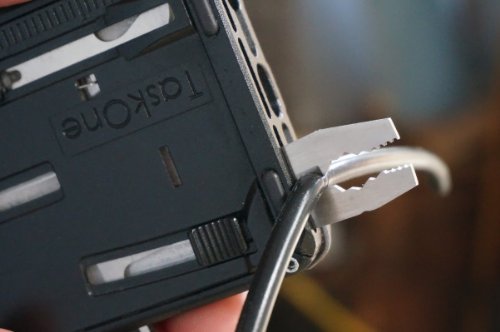 The TaskOne G3 iPhone 5/5S case sells for $89.95, and it comes in black, orange, red and tan.  You can also pre-order the iPhone 6 version for $74.95 right now. Stay tuned for a full review…