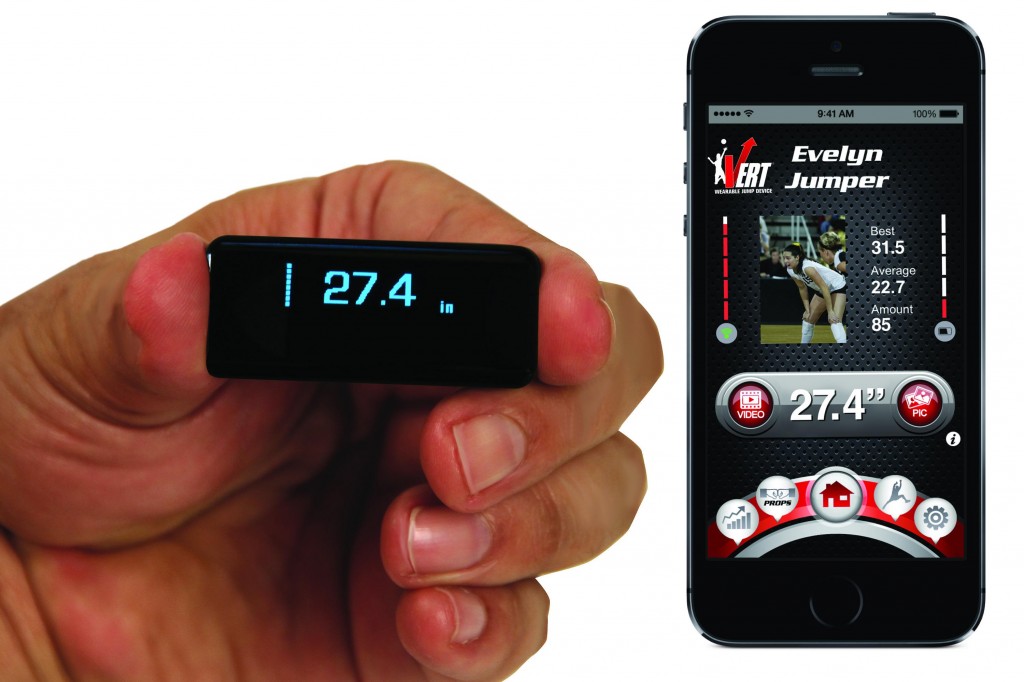 Vert Jump Device does one thing– it measures your vertical jump. In a new age of fitness trackers, activity bands and smartwatches, the Vert Jump Device keeps it simple and measures one thing the most accurately…your vertical.
Vert Jump Device and App
Jumping and vertical height says a lot about one's fitness level, and ironically, the vertical jump is pretty easy to measure, especially with the Vert. You simply clip it onto a piece of clothing like a waistband, download the accompanying MyVert app, and get started. The Vert sensor will then start measuring a variety of jump data. It starts with the vertical height of every jump. At the end of a session, it can give you a variety of information on your average vertical, highest vertical, total number of jumps made, and more.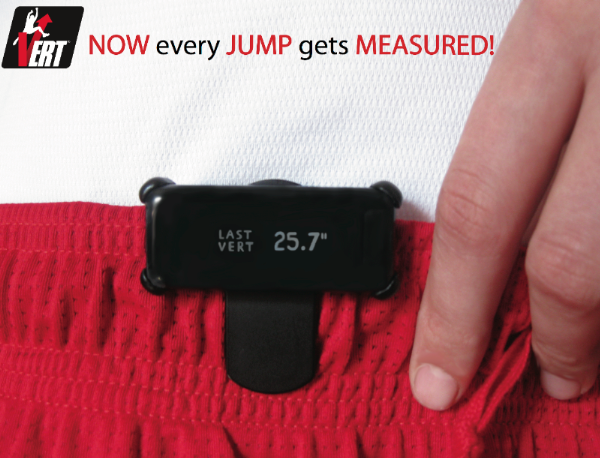 Built-In LED Indicator
Vert Jump Device can help a lot of people in a lot of various sports since jumping is so critical with athletics. The goal with the Vert is to track and improve your jumps, and the device does such an accurate job of measuring vertical distance, It's already the "official jump technology" of USA volleyball.  And if you don't like cell phones in your pocket, the Vert sensor also includes an LED indicator that can indicate the height of your latest jump for a quick check.
Vert sells the fitness sensor as a single device, but it also sells team packs and a variety of Vertbelts for you to clip them onto. Belt colors include yellow, black, blue, pink, green, orange and dark navy. Team Packs start at $750, and include 6 training sensors as well as some other training information and materials. The Vert single sensor runs around $125. Visit their website to order.