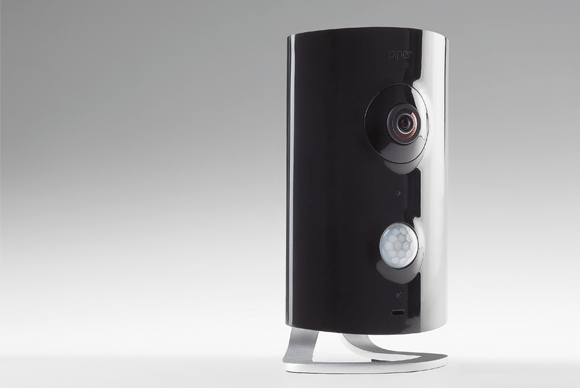 Back in July of 2014, the company Icontrol introduced their debut product, Piper, a security-camera/Z-Wave-hub combo with an open architecture to grow.  Now, the addition of night vision, Piper nv, a $70 premium over the original device, is available and represents a great step forward for the hardware.
The night-vision camera looks nearly identical to the original. You get the same sleek design, the same array of sensors, the Z-Wave hub, and the same great 180-degree lens. The new camera works with the same app, it integrates seamlessly with the original Piper, and you can manage up to five Pipers with the app.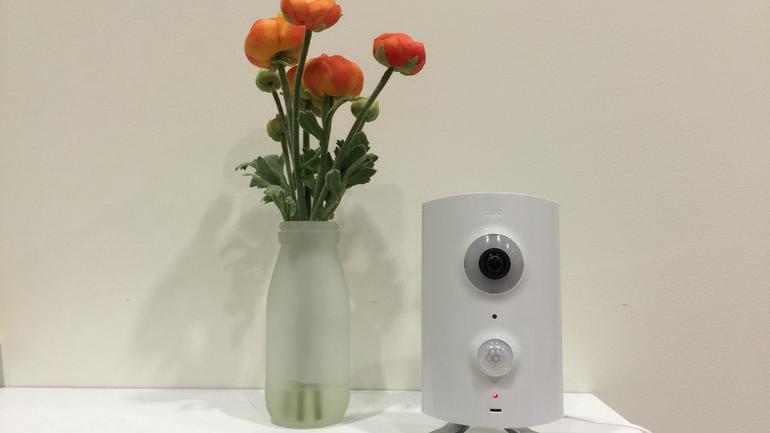 Check out the latest press release announcing Icontrol's digital campaign, complete with some cool videos…
Piper nv PRESS RELEASE
Icontrol Networks Launches Digital Campaign to Promote the Introduction of Piper nv, Their Latest Addition to Their Line of All­-In-­One Home Security Products

OTTAWA, Ontario ­­ (February 2015) ­­ Icontrol Networks, a leader in connected home technology and innovation, today launched a digital marketing effort in support of the new Piper nv. In addition to the already comprehensive Piper feature set, Piper nv now provides 180­degree night vision, the widest field of view on the market and a 3.4 megapixel camera sensor for advanced resolution.

To promote the new feature set, Icontrol Networks worked with San Francisco­based advertising agency Chemistry Club to come up a digital campaign featuring online and social elements. At the core are two entertaining yet informative videos meant to demonstrate the crazy things that could be captured on Piper nv when people are sleeping. "Our idea is based on explaining basic mysteries that every consumer experiences at some point in their life," said Scott Aal, Executive Creative Director/Founder of Chemistry Club.

The campaign is called "Mysteries Explained." In the first video, "Missing Sock", a woman is neatly folding her laundry when she suddenly notices she is somehow left with only one sock. It then cuts to the woman viewing Piper nv footage captured the night before on her smartphone to reveal a peg leg Pirate entering the home and taking one sock from the dryer. The mystery was obviously caught using Piper's night vision technology.

The second video, "Morning Breath", opens on a sleepy man waking up in bed next to his wife. Just as he starts to say, "good morning" his wife turns away in reaction to what we all know to be "morning breath." It then cuts to the man viewing footage from the night before on his tablet where he sees 3 fisherman have actually poured the contents of their smelly boots into his mouth as he sleeps, all caught on the Piper nv.

"Our launch of Piper nv has been a huge success. It made sense to follow up the great media exposure and product reviews with some fun video content to leverage what we all know as basic human truths to demonstrate the capabilities of the new Piper nv. You can't help but laugh at the situations and think what Piper nv might be able to capture at night in your own home. It's a fun way to educate our audience on some of the things we're introducing in the home security and video monitoring category," said Greg Roberts, vice president of marketing for Icontrol Networks.

Piper nv can be purchased at getpiper.com starting at $269 USD and Piper will continue to be sold for $199 USD. The free Piper iOS application is also available for download in the iTunes App Store and in the Google Play Store. For more information about Icontrol Networks visit: icontrol.com.