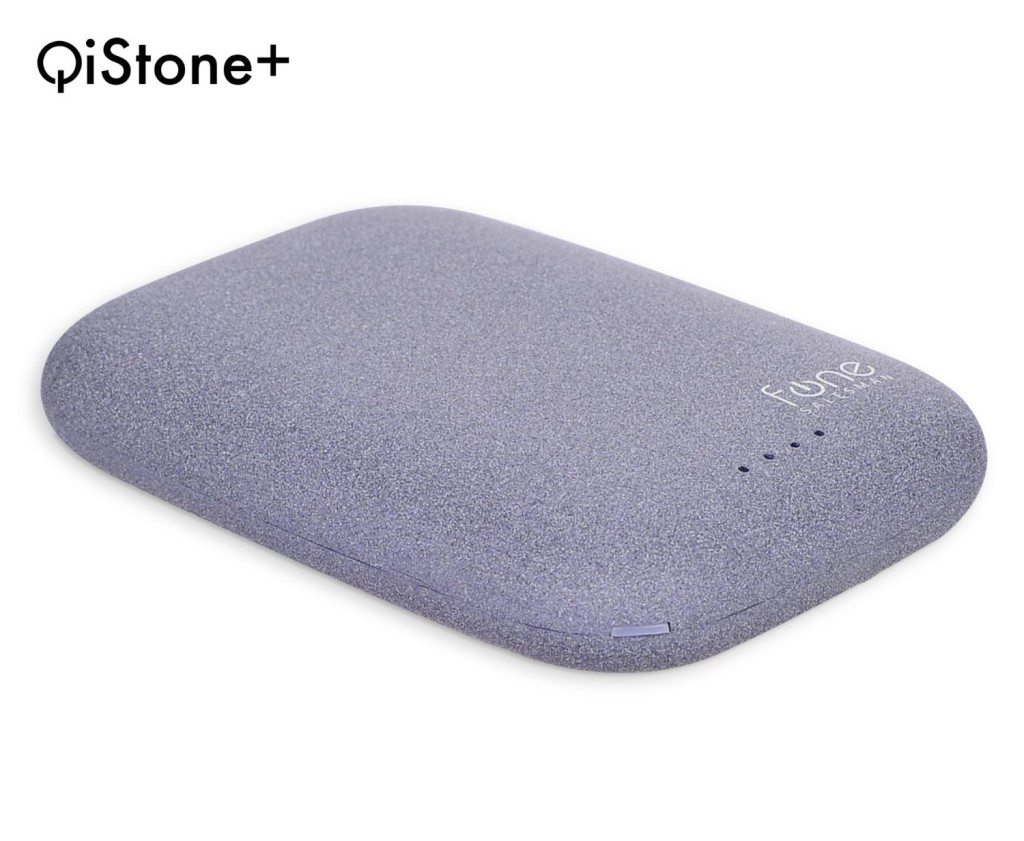 Let's face it, external batteries and powerbanks aren't the most glamorous of mobile accessories. But don't tell FoneSalesman that, the company that makes the new and beautiful QiStone+ Wireless charger. This pebble-shaped mobile charger not only looks like a beautiful stone you'd find at the bottom of a running brook, but it sports the latest in Qi wireless charging technology as well.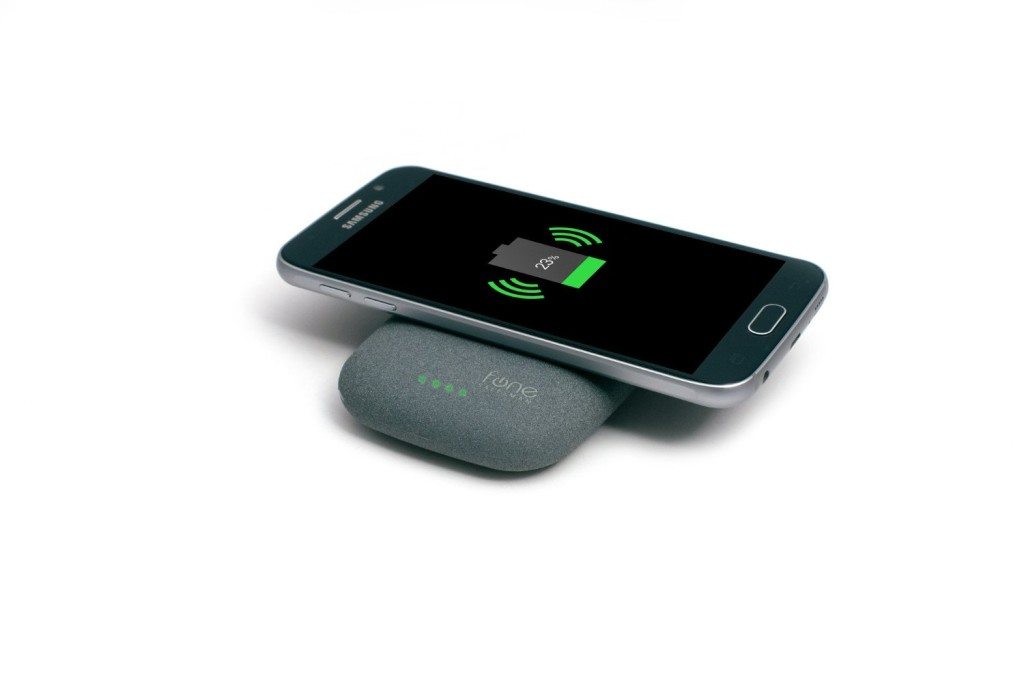 FoneSalesman QiStone+ Build
Both the small size and large battery are very attractive components of the FoneSalesman. Measuring a mere 105 x 72 x 20mm, and weighing in at 135g, the QiStone+ has casing that is curved like an actual stone, but it's textured coating allows you to grip it withe ease so it stays in your hand.
Battery and Charging
Let's talk battery. The QiStone+ packs a whopper with its 4,000 mAh Li-ion Polymer battery, suitable for the most power-hungry of phones. You can recharge said battery through a microUSB port on the back. There's also a USB 2.0 port, which can be used to power another external device that doesn't support wireless charging. Pretty cool and useful.
A Qi-standard charging pad is built into the top surface of the FoneSalesman, which allows you to place a compatible handset on top, and it'll start charging without any wires. And if you have another Qi-compatible charger, the QiStone+ doubles as a charger for that charger as well.
Use
The QiStone+ is a breeze to use. You simply touch it to wake it up, and the FoneSalesman automatically shows its battery status with a row of four green LEDs across the front edge when you pull it out.
When you place your Qi-compatible phone on top, you'll hear a beep when it's correctly charging. If you place it incorrectly, you'll hear a series of beeps, which means you need to move it around to get an accurate connection. When placed correctly, you'll also get a blue light in the front left corner discretely glows, too. If your phone isn't Qi-compatible, there are various adaptors and cases that will work with the QiStone+ and remedy the situation.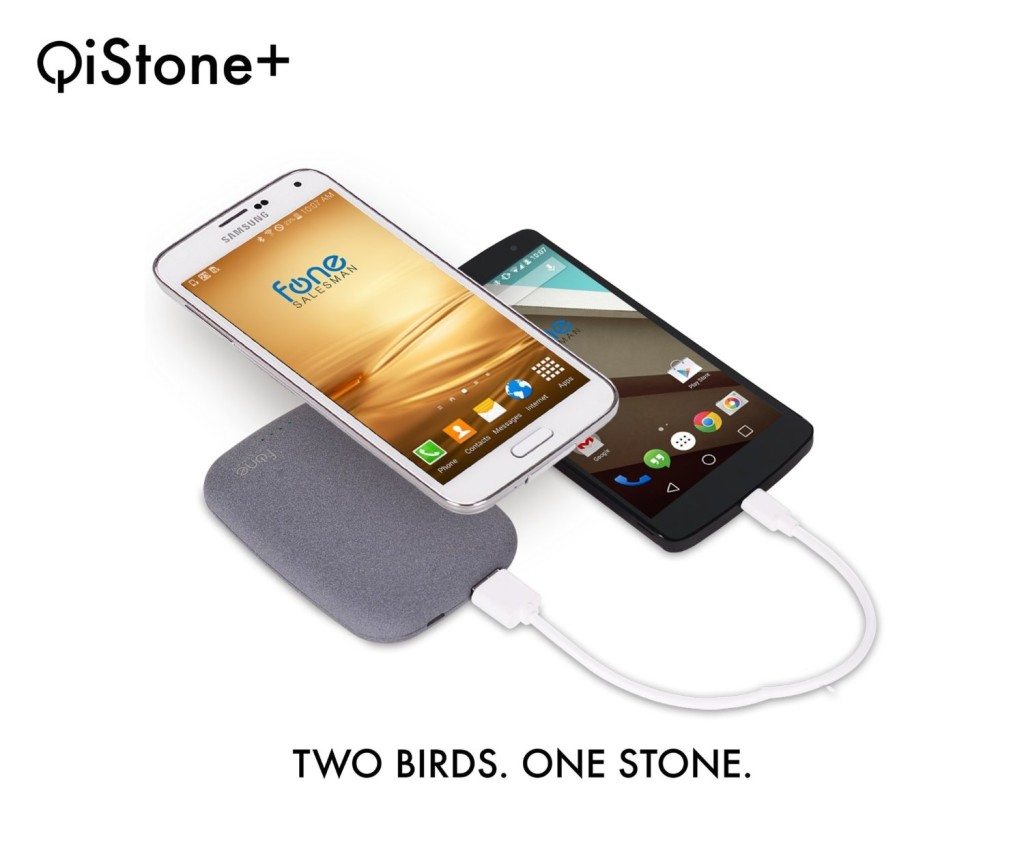 As mentioned, you can actually recharge two devices simultaneously, one via Qi and the other via the USB 2.0.  The USB pushes out 1.0mA, which is suited more for phones, and less for tablets. If you do try to charge a larger tablet requiring more juice, the charger will automatically shut down if it's pulling too much current.
Bottom Line
At $79.99, the QiStone+ might be a slight bit more than other powerbanks, but it's beauty, its Qi wireless charging and its dual-charging abilities make up for the price. The QiStone+ can give you a full recharge for a couple of days away from an outlet, and do so with total ease of use and style.