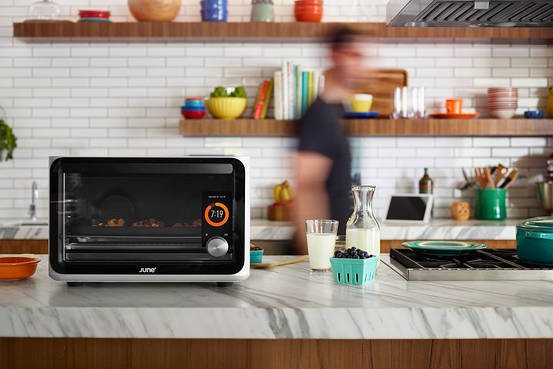 The June intelligent oven is a full-service, albeit small, smart oven, outfitted with sensors and programming that allows you to control every part of the cooking process, including just about every type of heating imaginable. The June is large enough to cook a 12-pound turkey, but small enough to fit in a corner.  Additionally, it takes all of the guesswork out of cooking just about anything.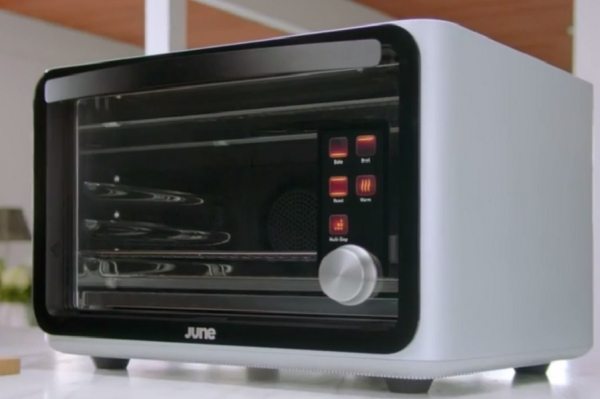 June Intelligent Oven Examines your Food
Using a single knob and a touchscreen, the June Intelligent Oven uses its probes and video camera to examine the food that you put inside and automatically identify it. The June will actually ask you,  "Is that a steak you just put inside?" It will follow with, "Let me weigh it, monitor its temperature, and cook it for you! Just press this button." Full voice service talks to you, and walks you through the process.
Manual Mode
If automation gets you a little jumpy, you can also manually control the temperature settings and modes. Currently the June Intelligent Oven can recognize around 15 or so foods, but the creators intend to add more in the future. It can be programmed to slow cook, toast, broil or roast.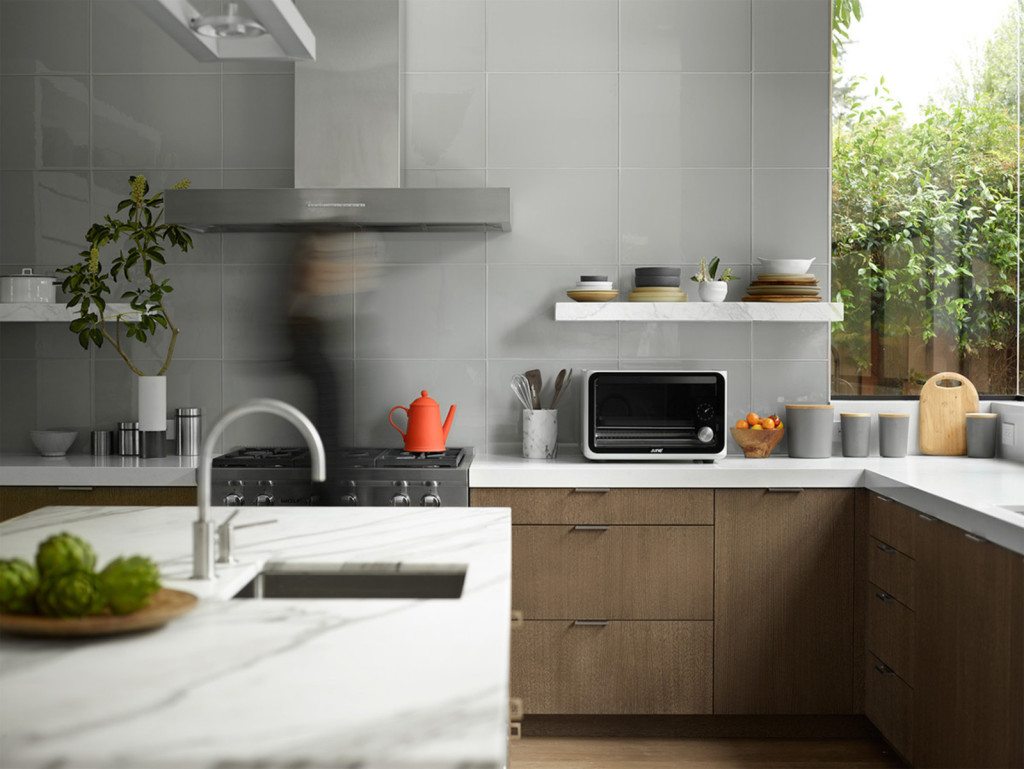 The June App
The June also comes with an app that you can use to track the current temperature and make any important adjustments. It even offers live video monitoring of your food through its internal camera, as well as tutorial videos for particular meals if you feel like trying a new recipe. There's a shopping function that allows you to pick a recipe and have all the ingredients ported to a list for the next time you are at the grocery store.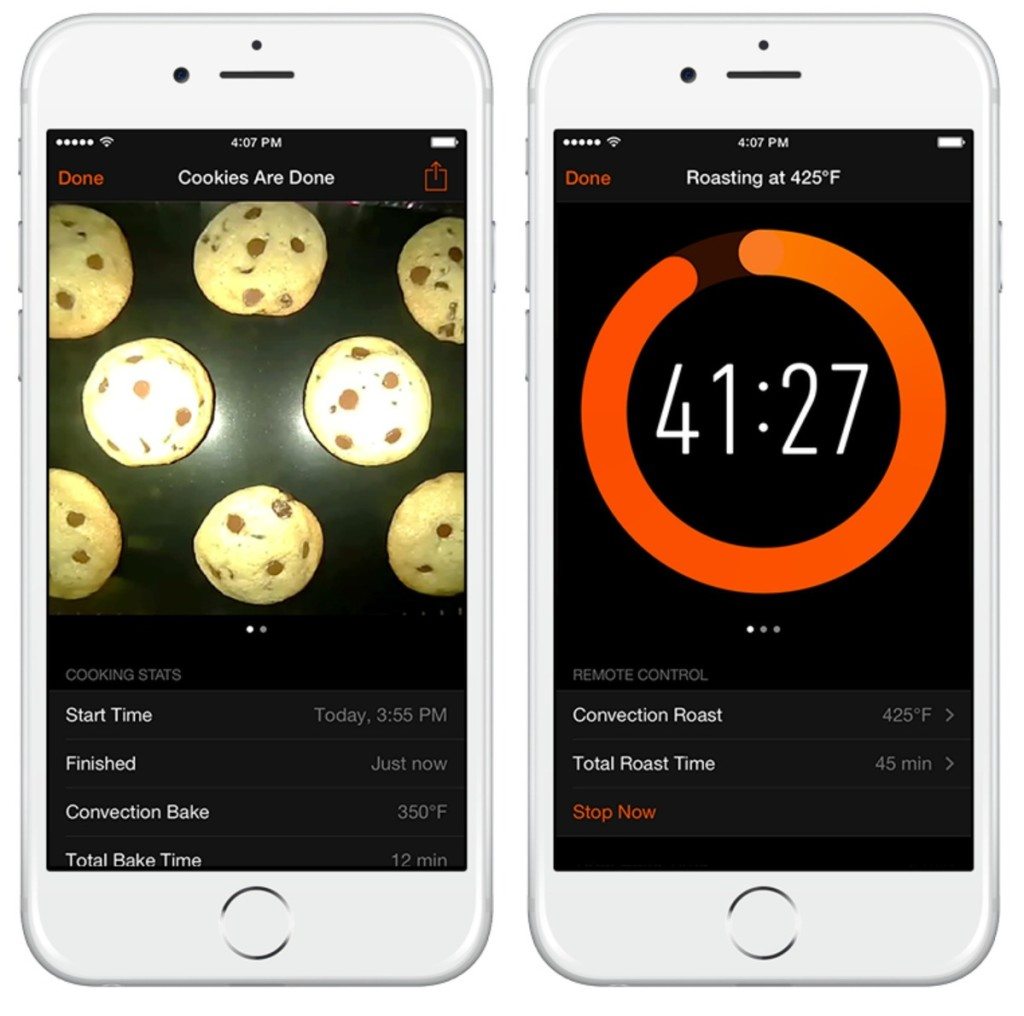 A Convection Oven of Sorts
The June is actually a convection. In addition to fans, it also uses carbon fiber heating elements, white LED internal lights, and a fast preheat function that lets it reach 350 degrees Fahrenheit in about 4 1/2 minutes.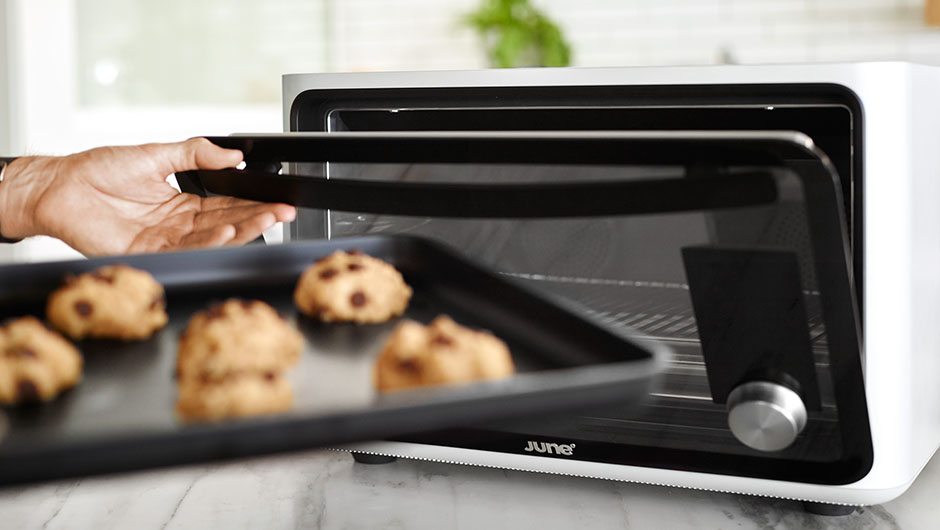 Availability
The June Intelligent Oven is available for preorder for around $1,500, and is expected to ship in early 2016. If you wait until it is widely available, the price jumps all the way up to $3,000.