Barely a month after the launch of X01, the brand unveiled its latest edition Smartwatch named the Ourtime X01S at a more modest pricing as compared to its former sibling. While most of you might think that the only major upgrade comes in the form of an extra 'S' in its name, the Ourtime X01S is much more than what meets the eye.
What's most impressive is that the X01S falls into the "standalone" category. In other words, this is a full fledged smartphone, where you can make calls and perform everything other task which you'd normally be able to do with a smartphone, all without being tethered to one.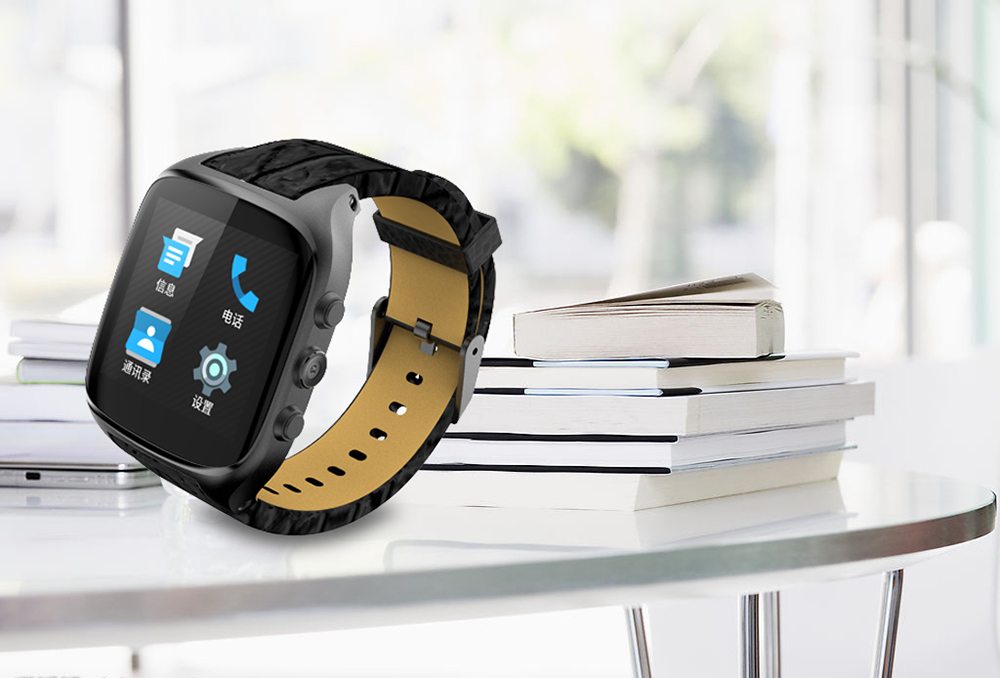 Ourtime X01S Design and Features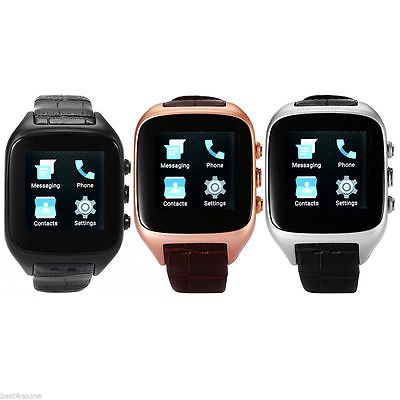 The Ourtime X01S Smartwatch is a sleek and elegantly designed device that goes well with all kinds of outfits. The glossy steel finish of the dial along with the leather wristband forms the perfect combination of style and sophistication. The manufacturer offers a choice of three elegant colors: gold, silver and black for you to choose from.
The X01S brings to you the fine craftsmanship of state of the art designers who have paid great attention to detail and developed a chic yet functional device that is extremely robust and fairly resistant against regular wear and tear. The sturdy stainless steel buckle holds the strap in place and carries a minimalistic appeal to it.
There are a total of three buttons on the right hand side of the watch, that are strategically located for easy use of the power, home and camera functionalities. The microphone on the other hand is embedded on the left side of the watch.
Powered by a 1.3 GHz MTK6572 Dual Core Processor and run on Android 5.1, the Ourtime X01S is a powerful device that houses a plethora of features including a calendar, gravity sensors, calculator, messaging, pedometer, heart rate monitor and even a GPS tracking functionality.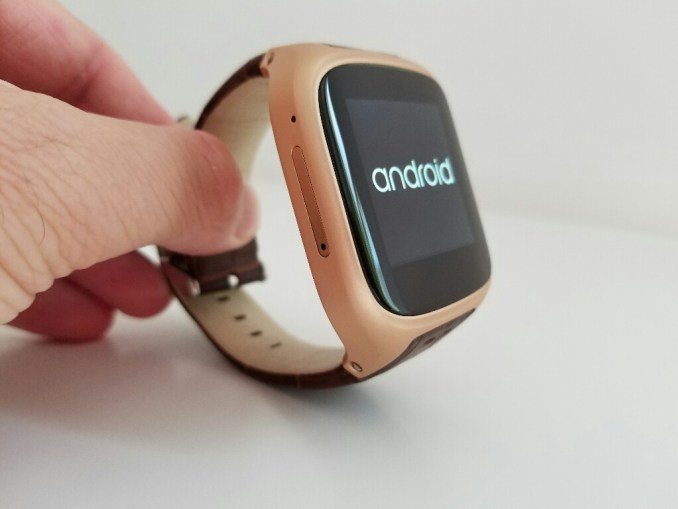 In addition to this the X01S comes standard with 4.0 Bluetooth connectivity, 1 GB of RAM, 8 GB of internal storage and a 2.0 MP camera as well. And what's more, you even get a Micro SIM card slot to access content on external devices as well. The Ourtime X01S also comes with standard IP67 waterproofing, which makes it fairly resistant to moisture exposure ranging from climatic humidity to torrential downpour.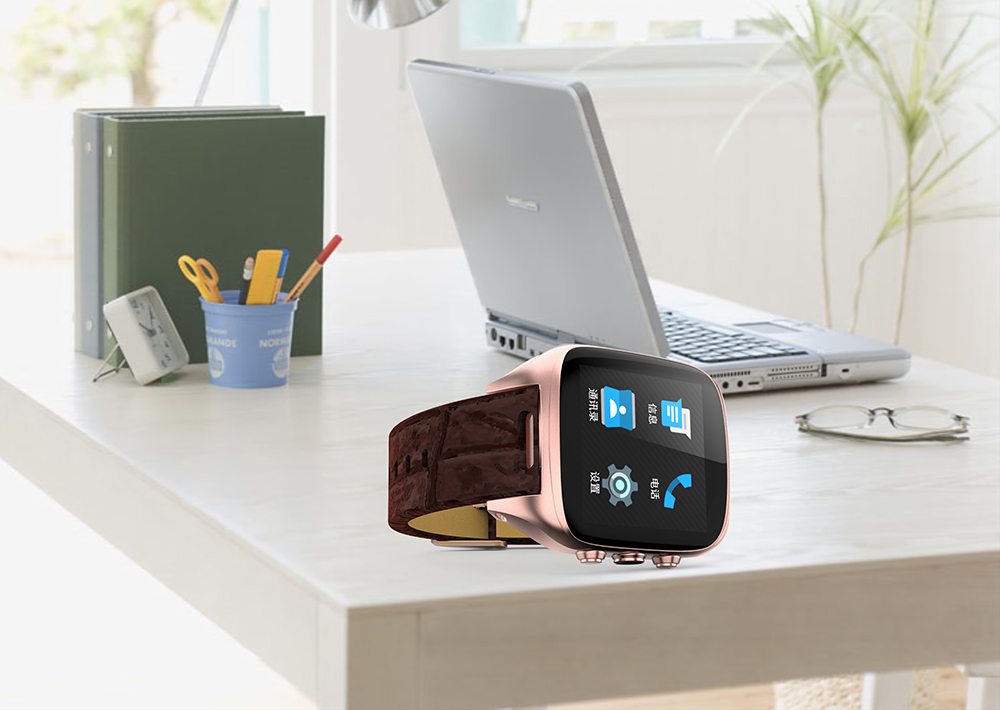 Display and Connectivity
The 1.54 inch display incorporates IPS touch and offers an impressive picture resolution of 320×320 pixels. The square shaped dial has smooth rounded edges that make it both user-friendly and comfortable for prolonged use.
In terms of wireless connectivity, the Ourtime X01S never once fails to amaze you with its competitive performance and efficiency. Supporting both WCDMA and GSM 3G connectivity, the Ourtime X01S is compatible with a range of networks including WCDMA 2100 MHz and GSM 850/900/1800/1900 MHz.  Additionally, the Wi Fi and 4.0 Bluetooth connectivity makes it super easy for you to tether and sync your Smartwatch with external input devices.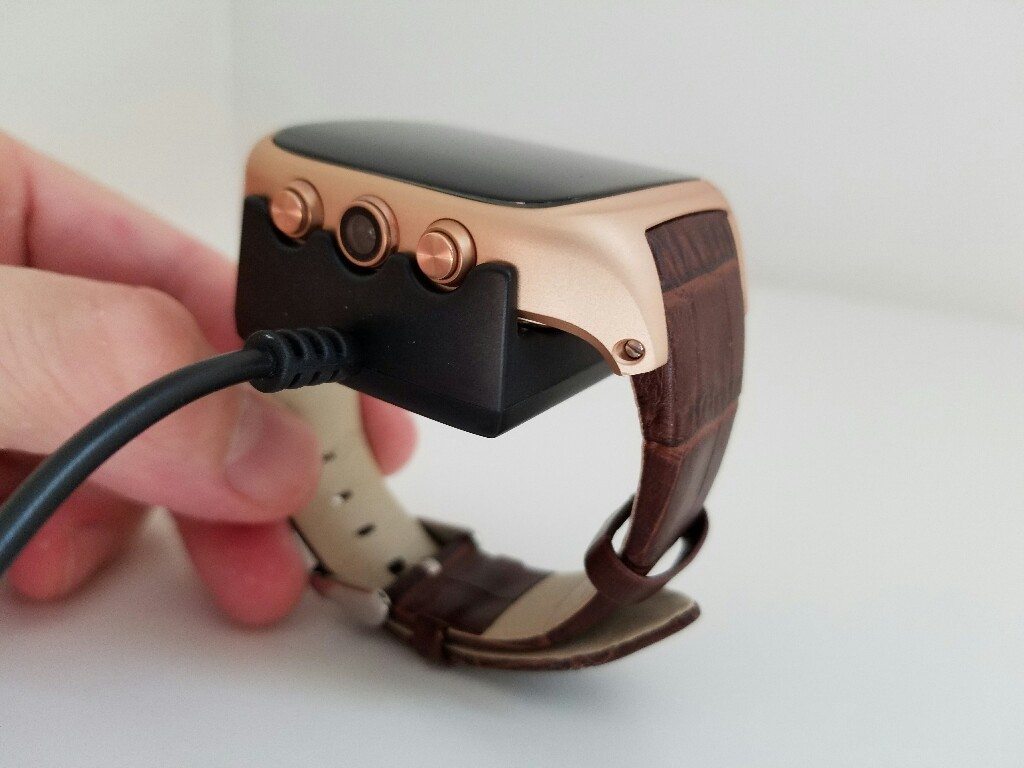 Battery Life
The X01S comes with a sizeable 600 mAh battery that effectively supports prolonged usage of up to 7 days without you having to indulge in frequent battery charge ups. This battery is not the norm among most smartwatches. It far exceeds run time of its competitors. The tiny display further contributes towards preservation of your battery life by consuming small amounts of power.
You can charge your Ourtime X01S via the USB slot provided on the back of the device. However, the length of your battery life largely depends upon the nature of consumption that you employ on your Smartwatch. For instance, while the Android Lollipop (5.1) allows you to access a variety of games and apps on your Smartwatch, visiting the Play Store, installing the apps and using them might drain your battery faster than it otherwise would. Furthermore, a prolonged connectivity of Bluetooth or Wi Fi would also have a largely similar effect and contribute to faster draining of your charge.

The Works
Regardless of its small size, the Ourtime X01S is a power packed device that allows effective usage of a lot of typical Smartphone features including the GPS, the health monitor, the speed dialing, the music player and the like. With its fairly powerful sensors, the X01S can be rightly touted as your all around health companion that tracks all your activities, including your sleep cycles and sedentary periods as well.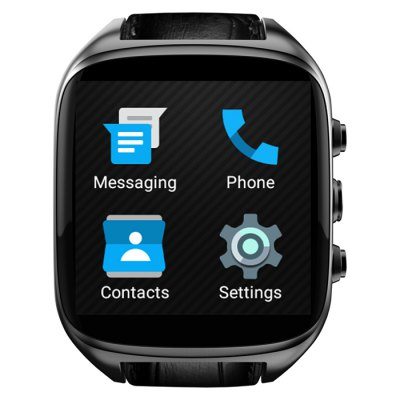 Should You Buy It?

With its definitive features and specs, the Ourtime X01S is arguably one of the best smartwatches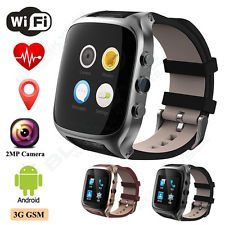 available on the market at really any given price range today. It's a must buy for individuals looking for a portable extension to their Smartphone accessibility, or a smaller replacement when traveling or going out.
You can purchase the Ourtime X01S Smartwatch through our partners at Gearbest.com for right under $65, a dumb-founding affordable price as compared to its competitors. Purchase here.