If you are some one who loves reading a real book, you probably know that e-readers have become the next best thing. With an e-reader, flipping the pages of a real novel is not an option, but e-readers have become a popular option for people who like to read while commuting or after snuggling up in bed at night. iPads and e-readers have gained a lot of prominence in today's era of mobile technology, ad many are left wondering which display is better, e-ink or LCD. But the good news is InkCase i7 brings together features of both.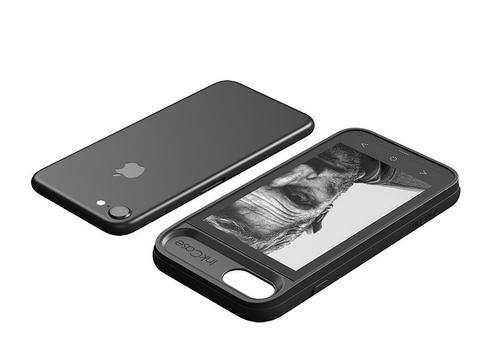 What is InkCase i7?
Oaxis InkCase i7 is essentially a second screen for an iPhone 7. It's an amazing case for your iPhone that comes with a secondary, scratch-proof e-ink screen.  InkCase i7 fuses the features of a sophisticated cellphone case and an e-reader to form one unique iPhone accessory, and gives you the opportunity to read news articles and e-books, review weather and upcoming events, and use a cool custom display on your iPhone in the process.
InkCase i7 has an anti-glare screen that reads e-ink with 217 DPI at a resolution of 480×800. Although the resolution is lower than the current Amazon Kindle versions, it is still respectable. InkCase i7 has a display screen of 4.3 inches and is managed by an iOS app.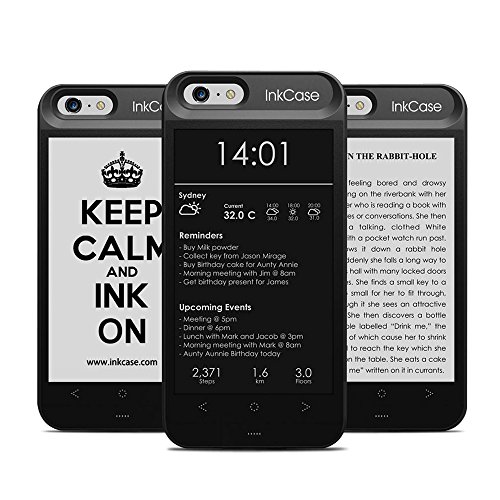 InkCase i7 Features
With an in-built memory of 128 MB and a 460 mAh rechargeable battery, InkCase i7 can go on for days without charging. The real beauty of InkCase i7 lies in it's low energy consumption as compared to an LCD. The hearty case offers military drop protection by using Bubble Pro Technology. It locks in millions of micro weaves inside the case, offering supreme protection for your mobile device.
With the InkCase i7, when you drop your phone, the energy gets dispersed throughout the case so that your phone doesn't crack or break. It's also very easy to remove your iPhone from the case if need be. In fact, InkCase i7 might be the most user-friendly case you can have to keep your iPhone protected.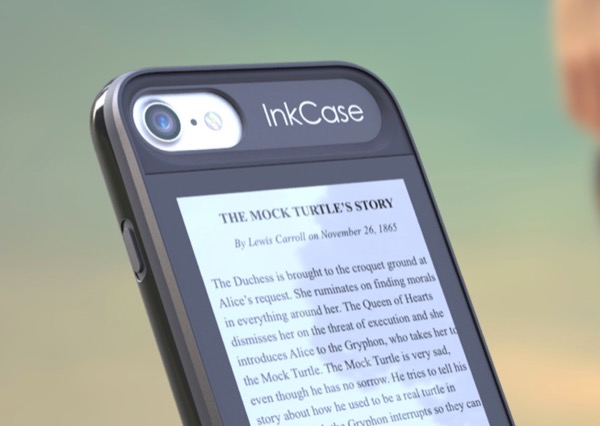 InkCase i7 Operation
Installing the InkCase i7 is a smooth process for users. It comes with an instruction manual that guides you through the process. Once you put it on your phone, you need to download the application from iTunes. The application allows you to connect your phone to InkCase i7 through a Bluetooth 4 connection, and from there, you can perform a multitude of tasks. You can send e-books and images from your phone to the device, save news articles in Pocket and access the live information center. You can also customize the appearance of your e-reader function and control you widget settings.
Since InkCase i7 is not a touchscreen, you might have to retrain yourself to use its navigation buttons while accessing a function. Switching between InkCase i7 and your iPhone can get a little confusing, but practice makes it a whole lot easier. The navigation buttons are very friendly and gentle, and they only need one tap to activate a function.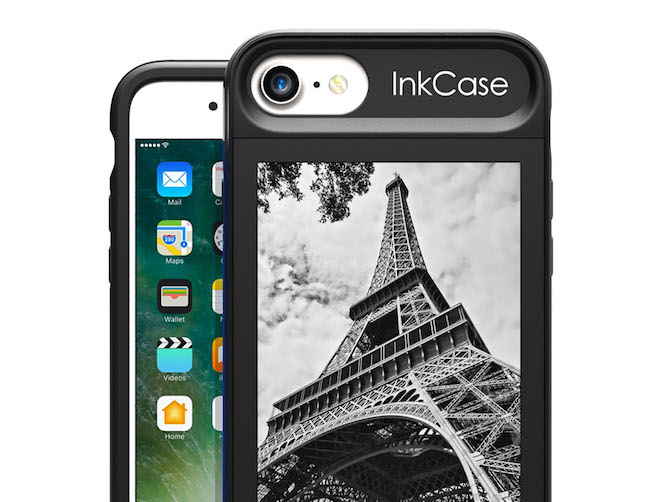 InkCase i7 Design 
InkCase i7 is a remarkable device that gives you the sturdiness of a good case and the features of an e-reader. Not only is the InkCase i7 protective and functional, but it is also user-friendly and portable. It only adds 2.1 ounces of weight to your iPhone, and the slim design of the body makes it easier for people to hold it and put in their pocket. Moreover, the volume and power buttons are highly responsive, making it easier for you to perform functions effortlessly. The precise cutouts of the speakers and lightning port are also an attractive feature of InkCase i7's design.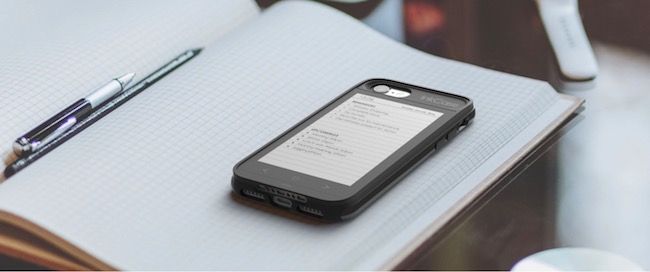 Bottom Line
Oaxis InkCase i7 is a cool accessory to have for your iPhone because you get everything from protection to seamless reading in one product. Your InkCase i7 will take complete care of your phone and provide you a seamless e-reading experience.  The InkCase i7 sells for $129.00, and you can purchase it here.