New York- based 1Voice just came out with their 1Voice Wireless Fitness Earphones, and for the money, you get wireless earbud technology for a lot less than the usual suspects on the market today. Plus, you don't sacrifice any audio quality with 1Voice's latest addition. Rather, you get a set of wireless buds that are perfect for working out without draining the bank on a pair of AirPods.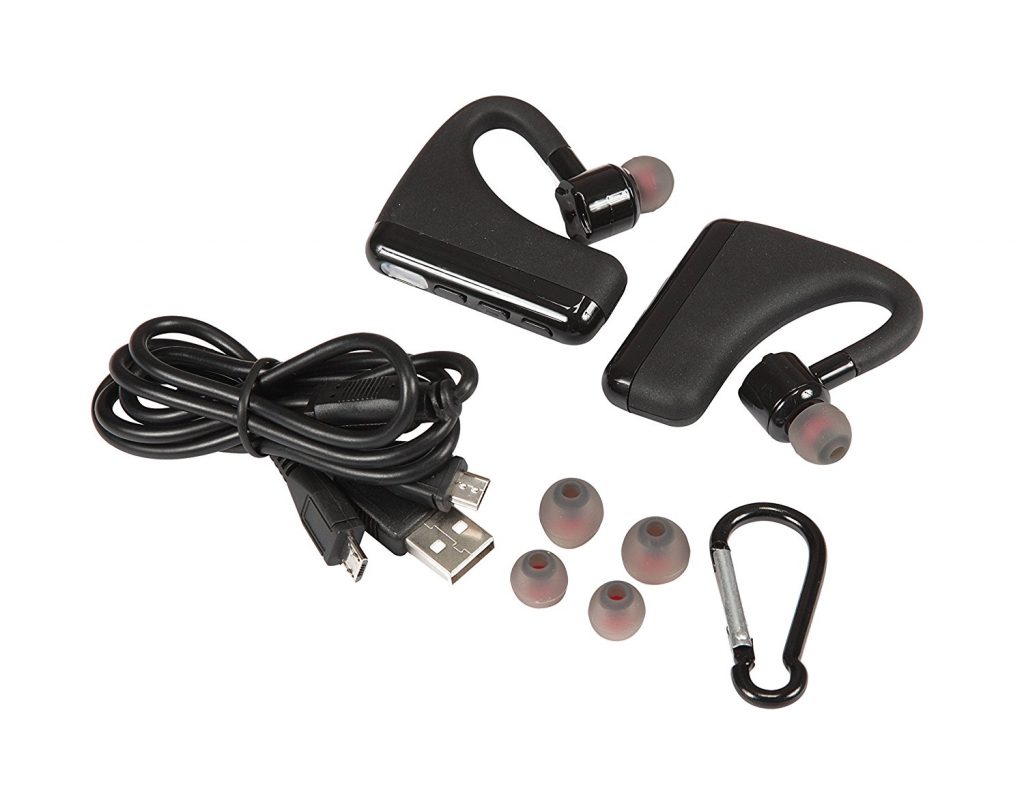 1Voice Wireless Fitness Earphones Features
At $120, the 1Voice Wireless Fitness Earphones include additional ear tips in various sizes, a dual-headed microUSB charger and a hard-shell carrying case. Made of plastic, the 1Voice Wireless Fitness Earphones look and feel sturdy, and when placed in the ear, they fit secure and comfortable. Putting them on is as simple as latching them around your ears and putting the buds in your ear canals. Because of this latch-like design, they stay in place, even during the most rigorous o workouts.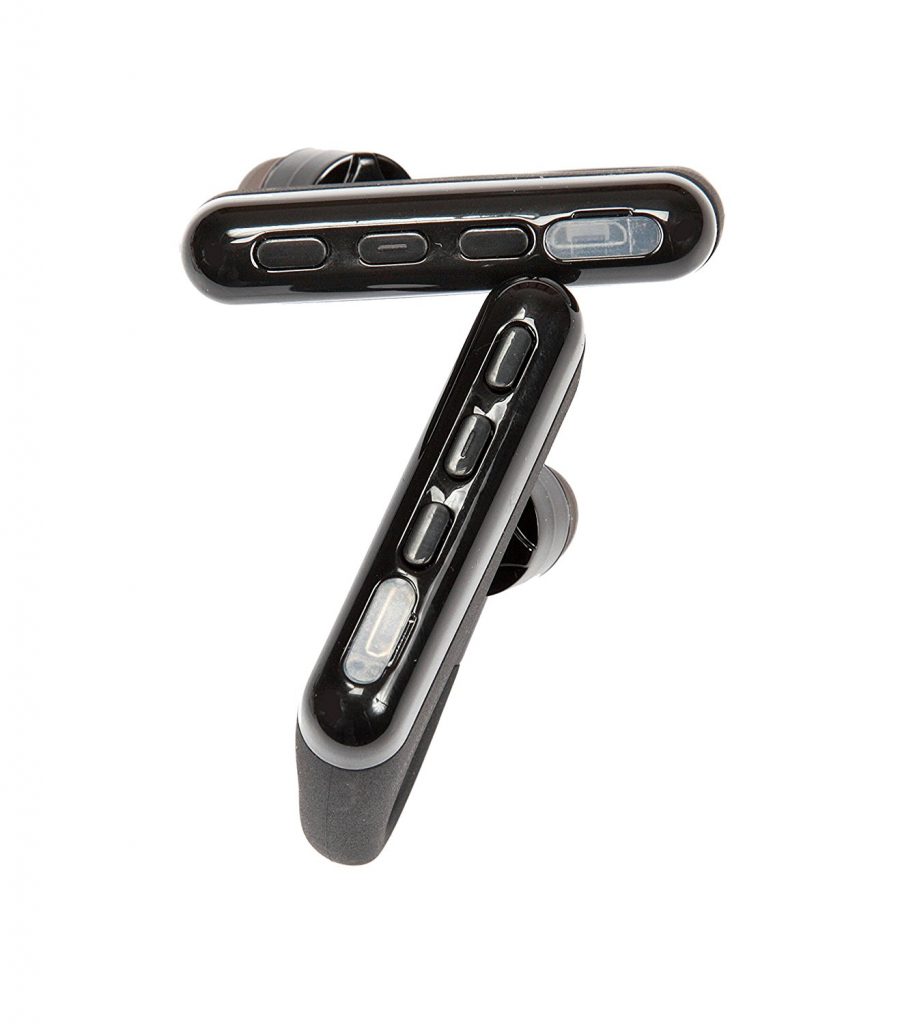 On the back sides of each earphone you'll find a set of volume and power buttons on each earphone, alongside a microUSB charging port and an LED light that indicates when you're charging and when they turn on. Dedicated volume and power buttons on each earphone allow you each to operate independently, so you can turn just one earphone on and listen to music, take phone calls with the built-in mic, etc. By turning them both on at the same time, they'll sync with each other in stereo mode, and provide you nice stereo sound….wirelessly!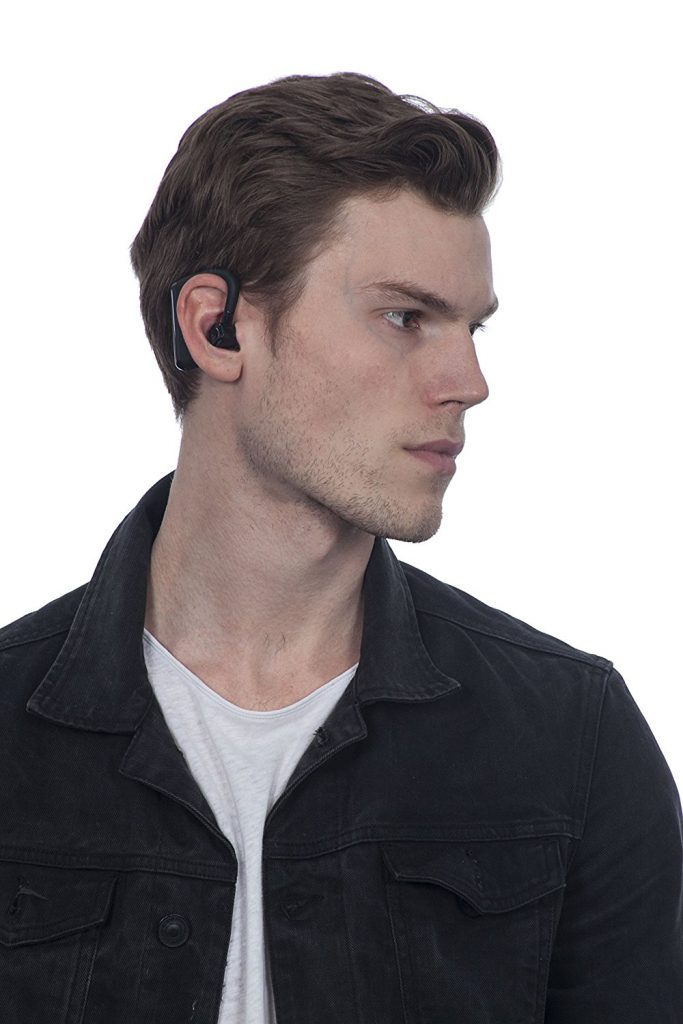 Performance
The 1Voice Wireless Fitness Earphones sound really good for their price point. We would have easily paid $200+ for these since clarity is way above average, volume is much louder than most wireless earphones we've tested, and it even has great bass!…Shocking! Add to that the snug fit, and these are starting to become our favorite fitness wireless earphones.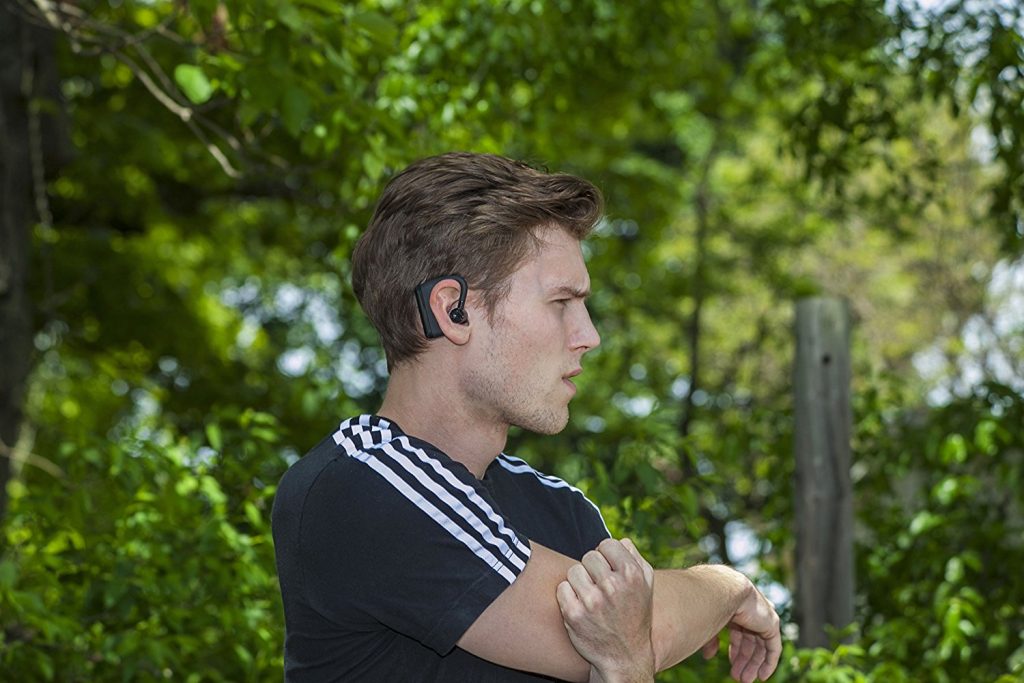 Each bud works off of Bluetooth, and we were able to get about 30-feet of range. Latency was next to non-existent with only a couple of hiccups, but all in all, they performed much better than wireless earphones we've tested with much higher price points. No one has perfected the wireless Bluetooth skipping issue, but the 1Voice Wireless Fitness Earphones come close.
Battery life is outstanding. With a 7-8 hour advertised life, they did every bit of this and more. With continuous use for at least 6 hours, it still had life in it for another couple of hours on a single hold. Suffice it to say that you'll get a few runs in on one charge.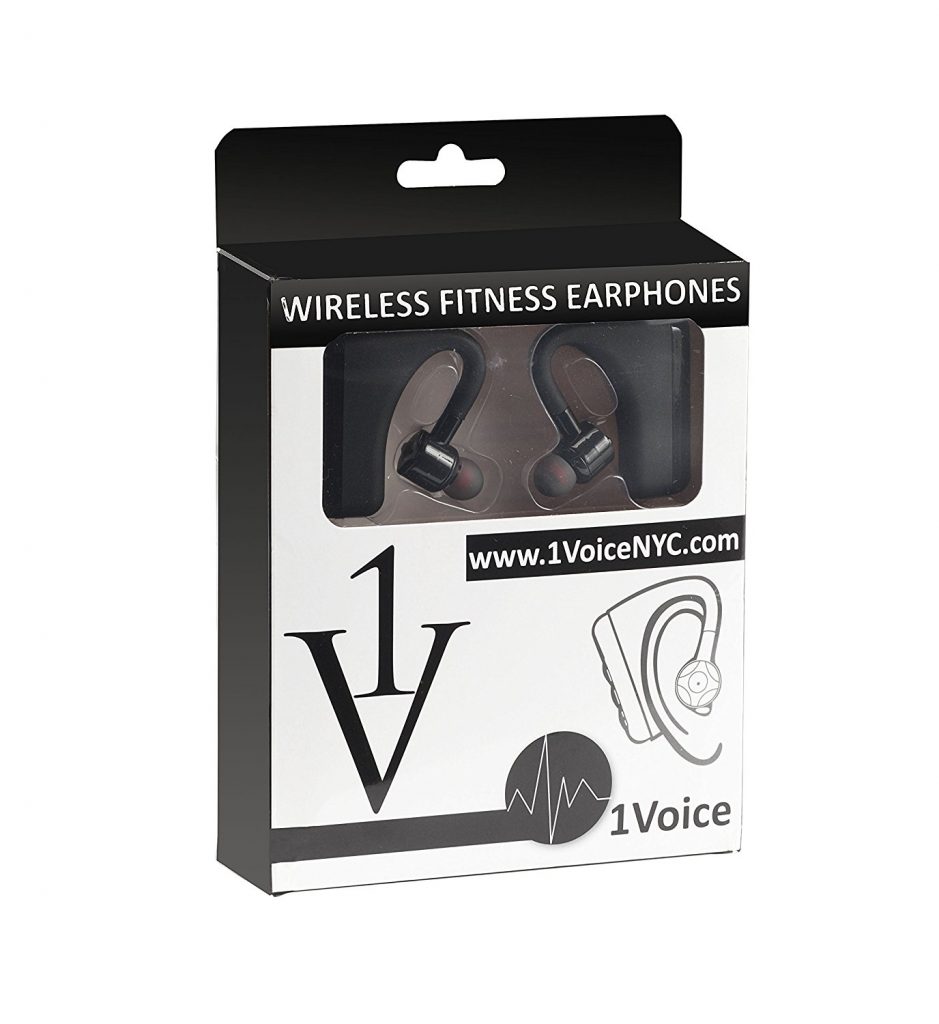 Bottom Line
The 1Voice Wireless Fitness Earphones are a nice surprise. We weren't expecting much from these, but we can tell you that they are more than worth their $120 price tag. You get wireless stereo sound, which you can also use these independently. You get really good sound and low, low latency.
We can't claim that these are the best Bluetooth earphones on the market, but pound-for-pound (quality, price, design), they are. And for fitness, these earphones are worth their weight in gold. Wireless earphones are really the only way to work out these days, and the 1Voice Wireless Fitness Earphones definitely give you a great pair of wireless technology, that also are comfortable to wear and will last you all day.
Here's some good news: Groupon.com has them on sale for $45. We strongly recommend this product. Good buy. For more information on the product, visit their website.
To comment on this article and other GadgetGram content, visit our Facebook page, or our Twitter and Instagram feeds.